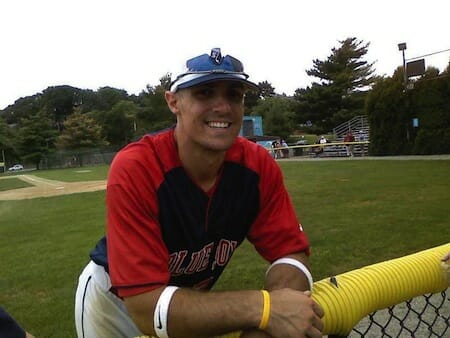 Meet Daily Point of Light Award honoree Pete Frates. Read his story and nominate someone you know as a Point of Light.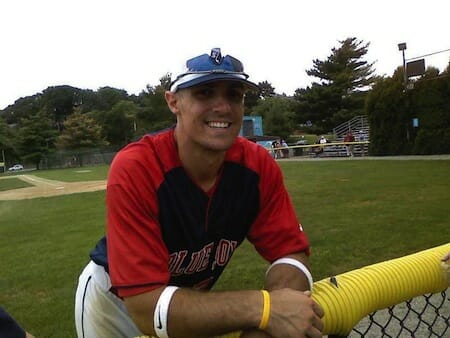 (Photo courtesy of the Frates family)
Looking back on 2014, the year brought so many compelling stories with ties to volunteerism. We confronted the perils of the Ebola virus. We watched with empathy as a community in Missouri, torn apart by racial tension, tried to heal. 


And we rallied around a movement different from anything we'd ever seen – fueled largely by social media – that challenged us to help conquer a debilitating disease.


Indeed, one of the enduring memories from this year will be the millions of people across the globe – friends, celebrities, neighbors, former presidents, kids, CEOs, professional athletes, media correspondents and others – who drenched themselves in icy water as part of the ALS Ice Bucket Challenge.


The man who sparked this challenge, Pete Frates – a former baseball player at Boston College – was just 27 when he started experiencing symptoms of ALS, more commonly known as Lou Gehrig's disease. But almost immediately after receiving the diagnosis that would alter his life, he rolled up his sleeves to fight. 


Frates, now 30, was not the first person to dump a bucket of ice over his head. The stunt had been done before by professional athletes for various philanthropies. But a friend who also suffers from ALS took the challenge – the choice of donating $100 to ALS research or dumping ice water on one's head – and passed it on to Frates via Facebook with a 24-hour deadline to respond and challenge someone else.
From there, it took off. 

In the last half of 2014, the Ice Bucket Challenge raised $115 million for ALS research, a tenfold increase over the prior year. Frates was recognized by Sports Illustrated as one of the most inspiring figures of the year.

What will be the next incarnation of a social media movement that calls us to action? And who are the change-makers in your community who will lead it? Make a difference by volunteering with an organization already making a difference.
Share this post