Pre-Teen Girl Spreads Love and Joy to Seniors in Alabama Nursing Homes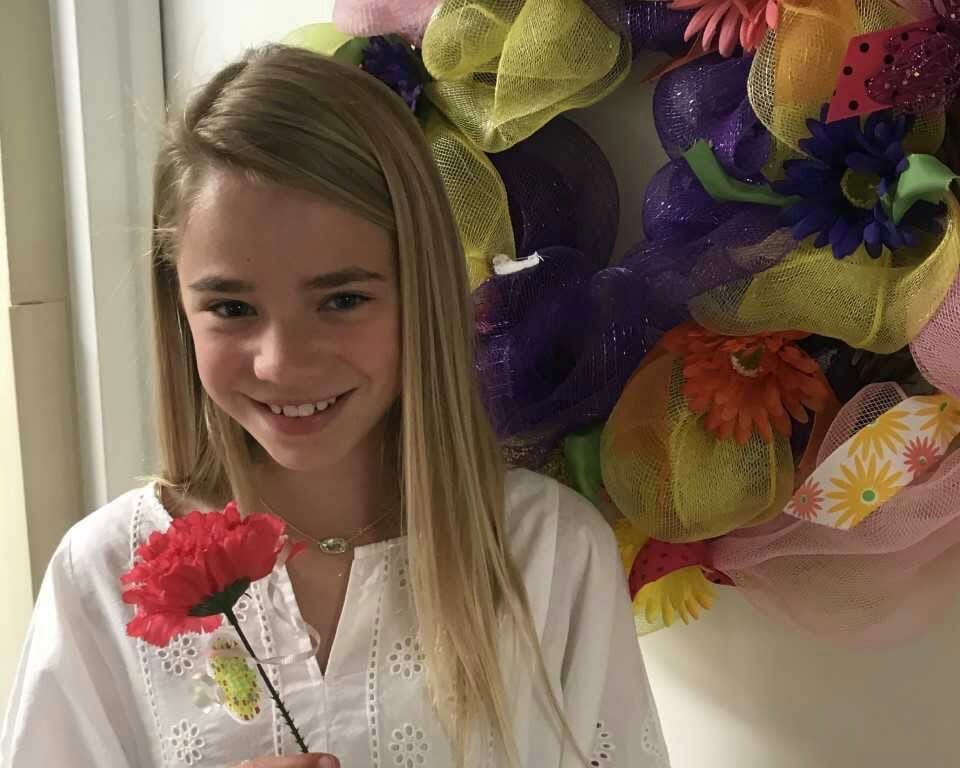 Moody, Alabama 12-year-old resident, Emma Bishop, spends much of her free time with people much older than her. Emma started volunteering with Lifting Spirits of Senior Citizens when she was just nine years old. This nonprofit organization seeks to bring love and joy to the lives of elderly individuals living in nursing homes in the Pell City and Birmingham metro area.
In three years, Emma has made over 60 visits to local nursing homes and passed out thousands of gifts, homemade cookies and hugs. The pre-teen has even involved her school's Junior Beta Club, where the kids made hundreds of cards to pass out to seniors for Valentine's Day. Her visits, especially those during the holidays, and bright smile have brought joy to many seniors, some of which often do not have any visitors. Emma is making a difference in the lives of countless number of seniors and is today's Daily Point of Light award honoree. Points of Light spoke with Emma about her commitment to service.
What inspires you to volunteer?
I love making other people happy. Working with Lifting Spirits lets me interact with the people that I'm helping, and I get to know them. I'm excited to see them every time I visit. I feel like I've made a lot of friends who just happen to be a lot older than me.
Describe your volunteer role.
When I visit nursing homes, I like to bake cookies to pass out. I have made thousands of chocolate chip cookies! Sometimes, I'll bring flowers or cards that I have made. I talked to my school's Jr. Beta Club about Lifting Spirits, and they helped make hundreds of cards. I love working with other youth volunteers. The seniors really enjoy seeing kids, so I host young people who want to be involved. It can be scary doing something like this for the first time, so I take them with me and show them what to do. They have a really good time and always want to come back and do it again. Some of my friends have gone back to their hometowns and found their own nursing homes to visit.
What's been the most rewarding part of your work?
Definitely seeing their reactions. I get a lot of hugs and have made a lot of people cry. They're usually happy tears, though. It makes me feel really good for someone to say, "you don't know how much his means to us." So many of them keep the cards and flowers that I give them, and that lets me know that what I'm doing really matters to them.
What have you learned through your experiences as a volunteer?
I've learned that it's important to put other people first and think about how they feel. A lot of the people that I visit are just lonely and want to matter to someone. I'm glad that I can give that to them, even if it's just for a day.
Are there any future partnerships, programs, or events that you are excited about?
I'm hoping to host another ice cream social soon. Those are a lot of fun, and it's something I like to do in the summer. I'll bake cookies and make visits for Halloween and Thanksgiving, but my favorite is Christmas. We have a goal to pass out 1,000 gifts this year, so that will be a lot of hard work. Christmas is really fun, and the seniors love to see Santa!
Why do you think it's important for others to give back?
I think volunteering can teach people important lessons. It has taught me how to understand other people's feelings, and put other people first. Volunteering just feels good. After I spend a whole day visiting nursing homes, I'm usually pretty tired. But, I feel good knowing that I've put a lot of hard work into making so many people happy.
What do you want people to learn from your story?
I've been volunteering with Lifting Spirits since I was nine years old. I want people to know how easy this is to do. It doesn't take a lot of money, just a little work. There are so many people living in nursing homes who never get visitors. Just stop and think about how that feels. Lifting Spirits is a way to really make a difference to someone who maybe needs a little love.
Do you want to make a difference in your community like Emma Bishop? Visit All For Good for local volunteer opportunities.
Share this post