Teen Boy Helps Deliver Comfort and Joy to Homeless Children in San Fransisco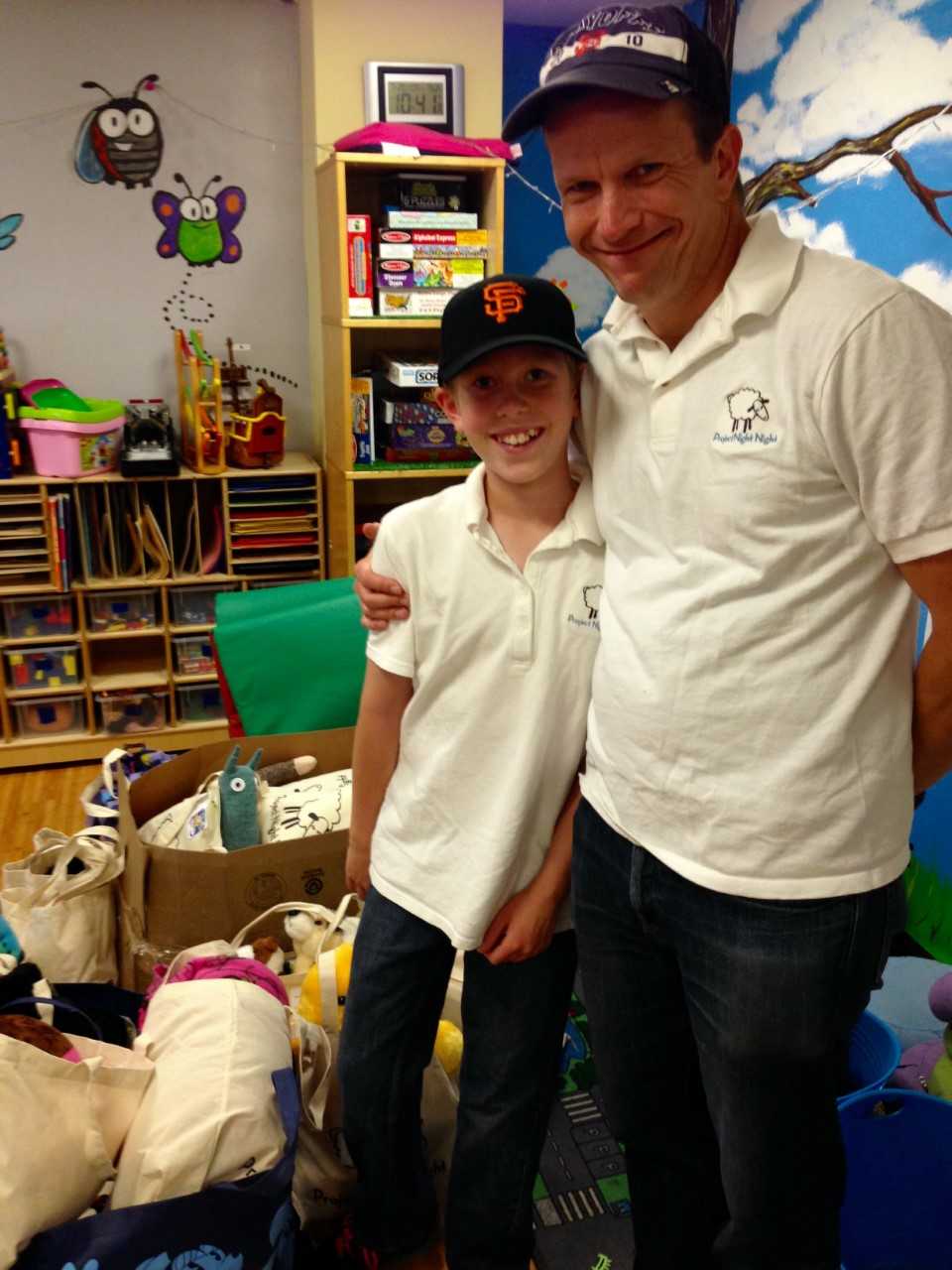 For over ten years, 15 year-old Cole Robins has dedicated himself to helping homeless children in his hometown of San Francisco through Project Night Night. The organization provides Night Night Packages, which include an age-appropriate children's book, a new security blanket, and a stuffed animal.
These care packages help provide a source of security to children during a very difficult time in their lives. Throughout the years Cole has been involved in many areas of the organization helping make it a success. Cole is making a difference for homeless children in his community and is today's Daily Point of Light award honoree. Points of Light Spoke with Cole about his commitment to service.
What inspires you to volunteer?
I grew up in a home where volunteering was both supported and encouraged. My parents encouraged us to get involved in causes we found interesting. Sometimes we volunteered for causes that we did not find interesting, but needed to be done. For example, I remember helping to pull weeds and cleanup discarded cigarette butts at Golden Gate Park in San Francisco one Saturday morning. The man in charge of the volunteering group handed my sister and I a large 5 gallon plastic bucket with the challenge to "fill it up." Three hours later, we had 3/4 of the bucket filled with discarded cigarettes that otherwise would have littered the ground in San Francisco's largest public park.
Describe your volunteer role with Project Night Night.
At Project Night Night I tackle a little bit of everything. I help pick-up donations at the collection sites, sort and assess the blankets, books, and stuffed animals we received. I also assemble "Night Night Packages" for the homeless children the organization serves. I often visit the shelters to deliver the completed Night Night Packages to their residents. Most of the time, the delivery goes to the administrative office but once in a while, I am fortunate enough to hand the Night Night Packages out to the children directly. It is an extraordinary feeling to give assistance to someone your own age. In the last few years, I have been trained to use the accounting software at Project Night Night and to speak on behalf of the organization at small gatherings. I have learned that working at a nonprofit requires you to dig-in, get it done, and do it with a smile. Tens of thousands of kids count on Project Night Night, and I want to help ensure that we do not let anyone down.
What's been the most rewarding part of your work?
After working at Project Night Night, I understand wholeheartedly that one person can make a difference. What I do on my own, coupled with what everyone else who volunteers for the organization does, allows us to help an extraordinary number of kids each year. Sometimes the work can feel small and singular on paper, but in practice, it is clear that giving your own time will 100% add value to your community.
What have you learned through your experiences as a volunteer?
Volunteering to me means being open-minded and available for anything. Everyone at Project Night Night works to accomplish whatever tasks are in front of us that day. No one is too good or too important to help. I like the feeling that my contribution matters whether it is breaking-down boxes or learning about new accounting software.
Are there any future partnerships, programs, or events that you are excited about?
I am learning to code software, and I hope to create a program for Project Night Night to streamline some of their processes.
Why do you think it's important for others to give back?
I think there are a lot of pressures on people in everyday life. To me, it's important to take time out of your own routine and to put yourself into someone else's if only for a few hours.
What do you want people to learn from your story?
From my story, people can learn that you do not need to have any special skills to volunteer. You need to just have a willingness to try something new.
Do you want to make a difference in your community like Cole Robins? Visit All For Good for local volunteer opportunities.
Share this post