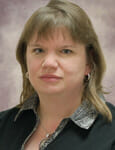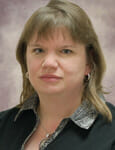 Since becoming an eight-grade teacher in 2004, Rebecca Duda of Dracut, Massachusetts continues to demonstrate through her service to students what it means to be a lifelong learner.
Duda, an educator for Dracut Public Schools at Lakeview Junior High School, serves well beyond her duties as a teacher. She acts as an advisor and coordinator for several student clubs and programs including the National History Club, Model United Nations, Geography Club, and the school talent show. When available, she partakes in professional development opportunities including programs with the National Endowment for the Humanities Summer Institute and the George Washington Institute at Mount Vernon. She has received several honors for her dedication to education including the Milken Family Foundation National Educator Award in 2009, the Outstanding History Club Advisor Award from the National History Club in 2011, and recognition for Student Excellence in Cultural Heritage by the Lowell National Park Service in 2011.
In addition to Duda's many professional development opportunities and advisory roles, she is creative in her approach to teaching history in the classroom. Duda has brought the Holocaust to a vivid reality through a speaker, a Holocaust survivor. John Adams became a real person via the Boston Public Library. World War II was a living dramatization presented by Veteran's Day speakers.
As far as community service, Duda has engaged students to assist with restoring Dracut's oldest burial ground, the Claypit Cemetery. Working in conjunction with the Civil War Preservation Trust, Duda organized and supervised students in raising money to help protect land at Harper's Ferry, a vital Civil War battle site. She led her history club students in a fundraiser to collect donations for the Lawrence Civil War Memorial Guard to help restore the Needham Memorial. All of these endeavors have proven success not just in funds raised, but also in demonstrating to her students the importance of preserving local history.
Many of Duda's colleagues find it impossible to describe the number of extra hours and dedication that she has given to Lakeview Junior High School, and its students and community. However, they do agree that Duda embodies all the qualities and characteristics of a talented, knowledgeable, and wonderful teacher and human being.
Share this post