Retired FDNY Firefighter Educates Visitors of 9/11 Memorial Museum
Meet Daily Point of Light Award honoree Bill Spade. Read his story and nominate an outstanding volunteer or family as a Point of Light.
In the days following the 9/11 terrorist attacks, Bill Spade confined himself to his home with his wife and two sons, where he said he felt secure. Bill had been inside the second tower when it collapsed, certain in that moment he would never see his family again. A firefighter since 1985, he was the sole survivor of the 12 men who responded from Rescue Company 5 that day.
One of the first times he left his home following the attacks was to pick up groceries. While handing him his change, the store's cashier told him to have a good day, a memory that would stick with him for the following two decades.
"I don't know why it hit me, but I said 'Have a good day? Have a great day,'" Bill said. "I've been saying that ever since."
Bill has subsequently treated each day as a blessing, and has brought that sense of optimism with him to his volunteer position as a 9/11 Memorial Museum docent for the past eight years.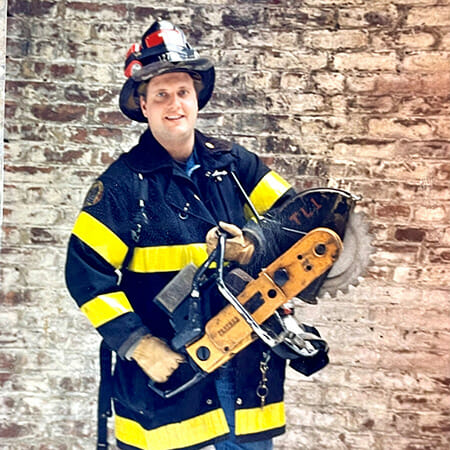 After being forced to retire from his 18-year firefighting career in 2003 due to injuries he sustained on 9/11, Bill knew he needed some way to get out his memories of that day rather than sit at home with it on his mind all the time. In 2007, he started giving walking tours around Ground Zero through the 9/11 Tribute Center, an experience he found therapeutic.
When the 9/11 Memorial & Museum opened in 2014, Bill decided to pivot to their volunteer program. He was one of their first-ever docents when the museum opened that May. Prior to the COVID-19 pandemic, Bill volunteered every Friday morning with a group of volunteers who refer to themselves as "Friday's Finest." On an average Friday, they see about 9,000 visitors; on their busiest days, there are up to 15,000.
As a docent, Bill shares the stories of those who lost their lives on 9/11, and will occasionally also share his own story from that day. He speaks to the museum's professional program, which members of law enforcement, intelligence, military agencies and public safety agencies may take as part of their training. Several times a year, Bill also serves as a keynote speaker for various museum events.
"It's an honor for me each time to be asked to speak to a group," Bill said. "I talk about not only that day, but also about the four years of counseling I went through, how grateful I am for each day on earth, and how I try to live each day being a great day."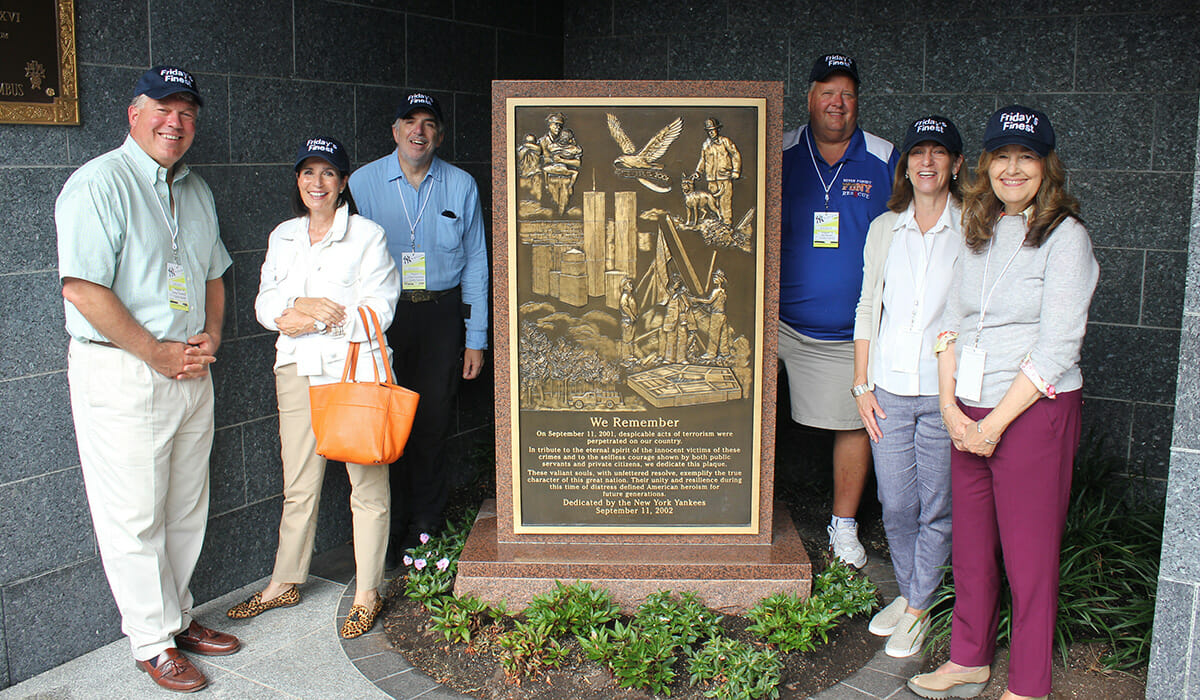 Bill frequently makes it a priority to speak about the four years of counseling he received after the attack in the hopes of shining a light on how helpful therapy can be, especially for young people. After once speaking to a group of students, one of their teachers thanked him for reflecting on the importance of counseling, as the school had lost students to suicide that year.
Noah Rauch, the museum's Senior Vice President of Education & Public Programs, lauded Bill's ability to completely engage visitors in whatever he is talking about, whether that be telling his personal story to FBI agents-in-training or stating museum facts to international tourists.
"He's just able to connect with people from around the world," Noah said. "Some people have connections to the event and some of them don't, and he's able to bridge whatever gap is there."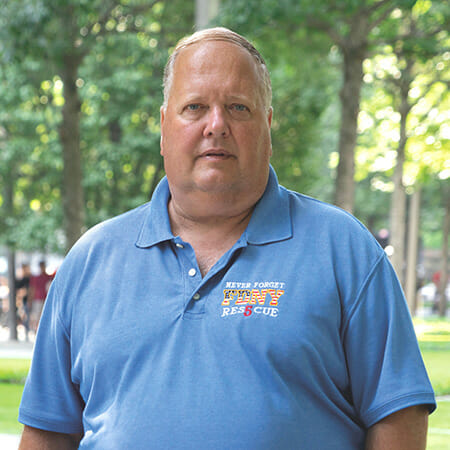 Bill has spread his volunteer spirit to his family, with his son John Spade being the youngest docent to ever participate in the museum's program. The duo also participated in the 9/11 Memorial & Museum's Anniversary in the Schools Webinar. Students and teachers from around the world will be able to listen to personal stories from people like Bill and John, and partake in a live chat with museum staff, on September 10th and 11th.
"One question I always get is 'How has 9/11 changed you?' and one of the answers I always say is I appreciate life so much more," Bill said. "I go to bed every single night, I put my head on the pillow, and I say thank you for this day on earth, and if I wake up tomorrow, I'm going to make tomorrow a great day."
Whether he's stationed in the museum with Friday's Finest or serving as an event speaker, Bill frequently ends his talks by calling back to that moment of optimism after an unfathomable tragedy — telling everyone to "Please, have a great day."
Do you want to make a difference in your community like Bill? Find local volunteer opportunities.
Share this post