Retired Teacher Supports America's First Public Elementary School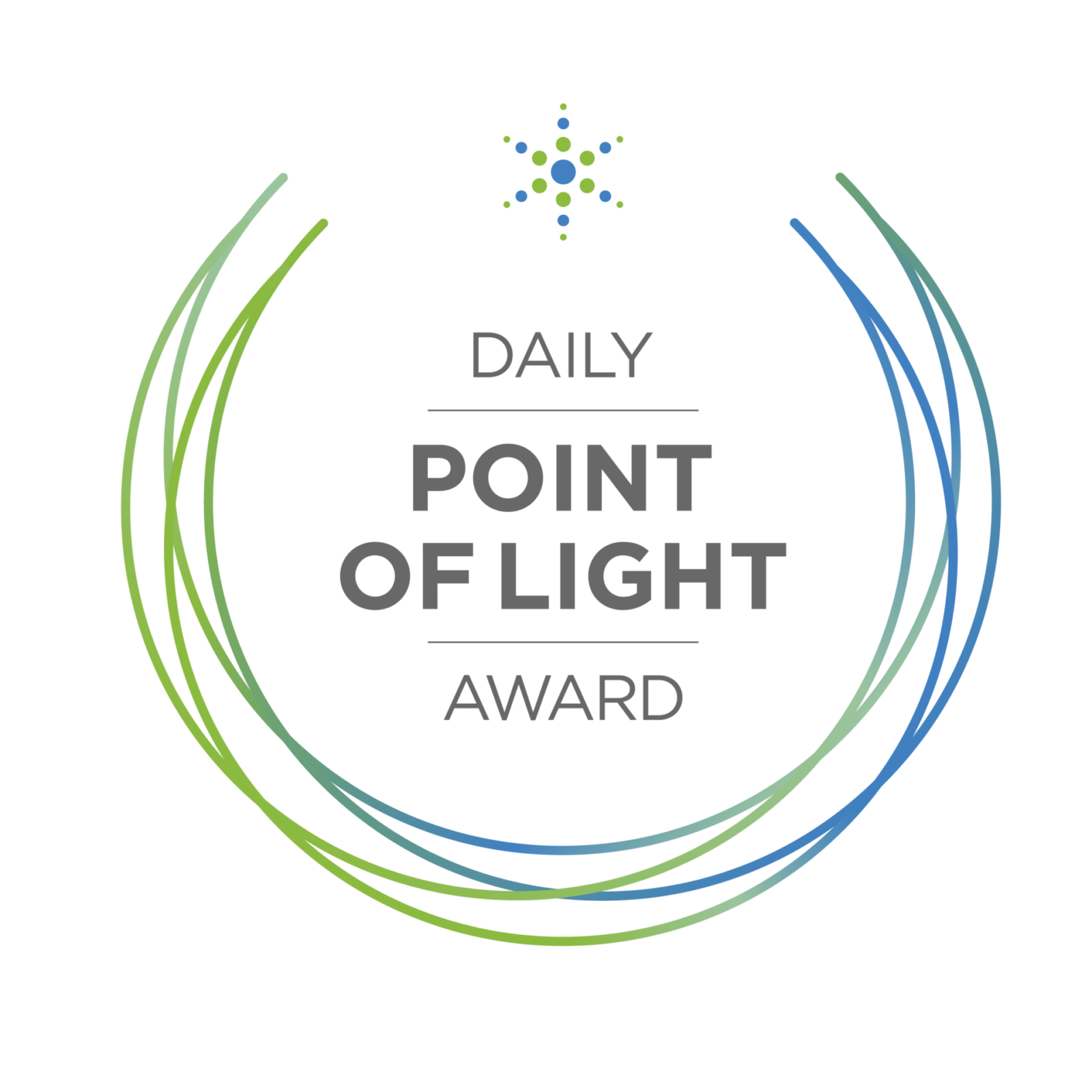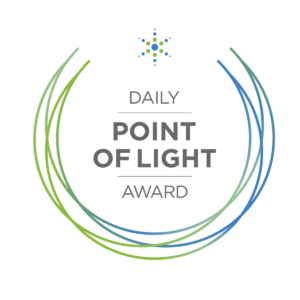 Meet Daily Point of Light Award honoree Karyn Stranberg. Read her story and nominate an outstanding volunteer or family as a Daily Point of Light.
Karyn Stranberg, 62, retired from 37 years as a teacher and administrator with Boston Public Schools in 2018. She worked as an itinerant teacher for the blind as well as in her own classroom. For many years, she ran the only after school program for blind kids and a summer program for special needs children. Eventually, her path led to becoming a principal and director of special education with a grand total of around 11 different licenses.
She spent the last 12 years of her career at the Mather School, the first public elementary school in the country founded in 1639. It was also her favorite. Nearly 640 students—fewer since the pandemic—from all over the world attend K-5 classes. Most are from low-income homes, and many speak a language other than English at home.
Even now, Karyn dedicates her free time to making sure students, staff and families of the school are well cared for and set up for success. She builds partnerships and writes grants, sets up drives for resources, organizes groups of volunteers for special events, helps maintain the beautiful outdoor spaces on campus and much more.
What led you to become a teacher?
I've always had a lot of energy. My mom encouraged me to volunteer in sixth grade, so I started teaching at the Association for the Blind. I really loved helping people. I thought I'd go into nursing, but I love educating children of all ages. So, I became an elementary school teacher.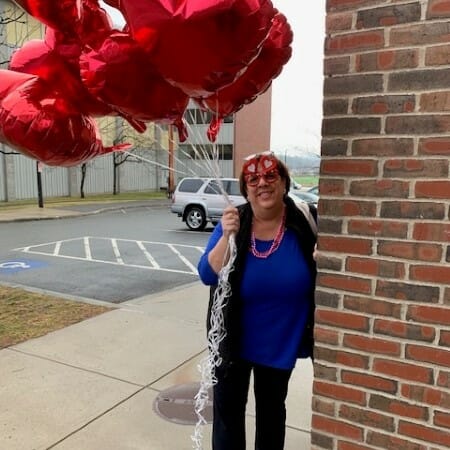 I eventually received a job in Boston as a middle school administrator and was there for five years. Then, I decided to go back to elementary, and I landed at the Mather. It was my favorite school. And I said, "This is where I'm going to be, and I'm going to retire here. I love this place." 
What inspires you to volunteer?
One of the most important things to me is that when a child arrives at school, that it looks nice outside as well as inside, that it's welcoming. For the families, it's important that they feel the child is safe. And that it's a great learning environment. That teachers care.  
I want every child to have what they need. I want them to be dressed for success with their eyes on the prize. That is, I want every child to go to college and to have all the tools they need. That's what we work on.  
Describe your volunteer role with The Mather School.
I coordinate getting coats. I bring flowers to the school, and we have groups that plant and clean up. We work with many high schools, colleges and community partnerships that love to come over and spend a day or two helping in whatever way they can, whether it's cleaning up our science classroom, painting or donating supplies. 
I have high schools that donate school bags and one that sends a group of boys over once a month to help within the building. They also do several drives for things like school bags and school supplies. Another boys high school sent volunteers over last week and cleaned up the whole outside of the property.  
One event that I usually organize is a school-wide canned goods drive. Our students are not wealthy, but they will bring in cans around 1500, and I will make sure they get to a food bank for Thanksgiving. 
Throughout the year, I do a lot of staff appreciation activities, because the staff works hard, and I want them to feel appreciated. They're working so hard trying to educate the kids, and it's hard to do everything. I know that because I was an administrator.  
What's been the most rewarding part of your work?
Just to see kids smile and be happy is rewarding to me. I make a lot of deliveries to the building, and it's just so much fun to see kids come out and say, "She's back! She's back!" 
I gave a pumpkin to every classroom for Halloween. We have 40 classrooms, and I had 40 big pumpkins in my car. There were children who had never seen a pumpkin who got to help decorate it. It's also nice to see parents waving to me. They come up and say, "We've heard so much about you!" I just want to help society. It's tough out there. I see a lot of families struggling, and if I can put a smile on a child or a teacher's face by just doing a little something special, that's all it takes. 
What have you learned through your experiences as a volunteer?
I have to be very clear when I have volunteers. I have to know my mission. I know exactly what to do throughout the year, and I go to the same organizations. I need to make sure that I'm not wasting anyone's time. And I want feedback from the staff. I don't want to overwhelm anyone, but I want to be helpful. This is my way to give back to children in Boston that are in need. 
Are there any future partnerships, programs, or events that you are excited about?
In December, I run a winter carnival. I want kids to enjoy the holidays, so I bring in all sorts of volunteers and the Boy Scouts and E Ink, an environmental science program. 
Brooklyn Literacy, a group of Brookline High School students, come and donate books to the kids. We have games and face painting. My family helps with crafts—we do gingerbread houses. I have a family that makes around 400 cookies for kids to decorate. It's everything I was brought up doing as a kid, that I want to share, for about 350 to 400 people. 
And in June, Spring Fling gives families opportunities to network with each other in a safe environment. I have a lot of partnerships. It's not just me; it's a village.  
Why is it important for others to get involved in causes they care about?
It makes such a difference in people's lives. I had a lot of senior citizens helping me with the blind. They read books on tape for me so the children could hear. They felt like they were doing something good for someone. It can be big or small. It doesn't have to be monetary, but every bit helps. 
What do you want people to learn from your story?
There's a need everywhere. Find your interests and then see if you can help. I want people to find what's in their heart, what would make them happy. They just have to reach out, and they'll be surprised how much they can help. Everyone is looking for volunteers. 
Do you want to make a difference in your community like Karyn? Find local volunteer opportunities. 
Share this post