Volunteer Helps Champion Equity Through Her Work with Unhoused Women
Meet Daily Point of Light Award honoree Rue Mushavi. Read her story and nominate an outstanding volunteer or family as a Daily Point of Light.  
Rue Mushavi has been volunteering with Foundation for Girls (FFG) in Charlotte, North Carolina, for over three years. As a coach, she works with unhoused and marginally housed women, serving as a vital part of their support system. As an organization board member, she is hands-on in strategic decision-making and planning. 
In her personal life, Rue lives the FFG values of leading without labels, inspiring inclusivity and championing equity. As a community leader, she always inspires others to give back and invest in the community. Rue invests hundreds of hours each year to turn around lives for those who do not have anyone to help them. And now, she has her 4-year-old daughter beginning to join her on the volunteering journey.  
Read on to find out about Rue's volunteer work and what inspires her. 
Describe your volunteer role.
So my current volunteer role includes coaching – I coach about four program participants. Three of them are young, single moms here in the Carolinas. The FFG organization provides support in the form of the Career Journey, Financial Well-being, Digitally Forward and Circle of Care programs. I take an extra step to build and nurture the relationship between FFG and these women, and by extension, their families.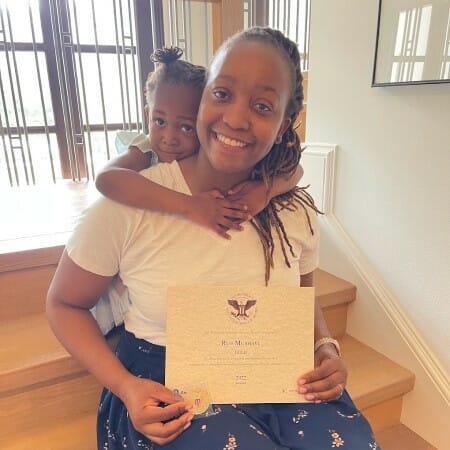 Another role I have is that of a board member. As a board member, I try to take an active role in the community surrounding conversations around investments from the community. I'm considered one of FFG's Adverse Childhood Experiences (ACEs) Champions. During COVID-19, we recognized that the pandemic itself was affecting our participants even greater than us. We ended up doing a lot of research and leveraged resources from specialists. I ended up creating a guide for coaches, to really understand how trauma can manifest in so many different ways. We wanted coaches to understand that if program participants were not respondent, it had a lot to do with all of their trauma bubbling up to the surface and them really struggling to handle everything that was coming their way. 
Our role as coaches is to really be accountability buddies as well. So each week, taking steps forward. There are so many things going on in our participants' lives that we can't even begin to imagine. With the situations that they're coming from – getting out of abusive relationships, transitioning out of homelessness – weighing so heavily on their hearts and in their heads, it can be difficult for them to focus on themselves and their children. So FFG acts as an extension for them to lean in and get those resources. 
What makes you passionate about this cause?
I was born and raised in Zimbabwe. And while I was there, I attended an all-girls school. And they really instilled service above self, and servant leadership. We explored what that looked like. Through an organization called Interact, we went out into the community and connected with young mothers who had HIV and AIDS. We supported them.  
When I came to the U.S. for school, I was a student-athlete. I didn't really get involved at that time, but when I moved to Charlotte, I made a point to look for organizations that really resonates with me and where I was coming from. As a mom, FFG really resonates with me. These women are singlehandedly trying to raise a family and often struggle with marginal housing or lack of resources.  
I'm super passionate about it. I think it's so important to support these moms and get them to a place where they're financially stable and can support themselves and their children, leading to multi-generational change. 
Any rewarding stories from your volunteer work?
So many! So many. If I'm to pinpoint one recently, one of my coachees was accepted into undergrad and is wrapping up their first year. They're super smart, and I always knew they had the potential to truly flourish. It's been really rewarding as a coach to watch this all unfold. 
Another recent instance, one of my coachees – a young mom – hasn't had a drivers license. And she recently got her license. I know to some it may seem trivial, but a license literally opened the door for her to transport herself and her daughter, be at work consistently and limit her reliance on others. I was super thrilled for her to get her license, whereas it had been a challenge in the past. This is going to continue to open doors for her to elevate her career.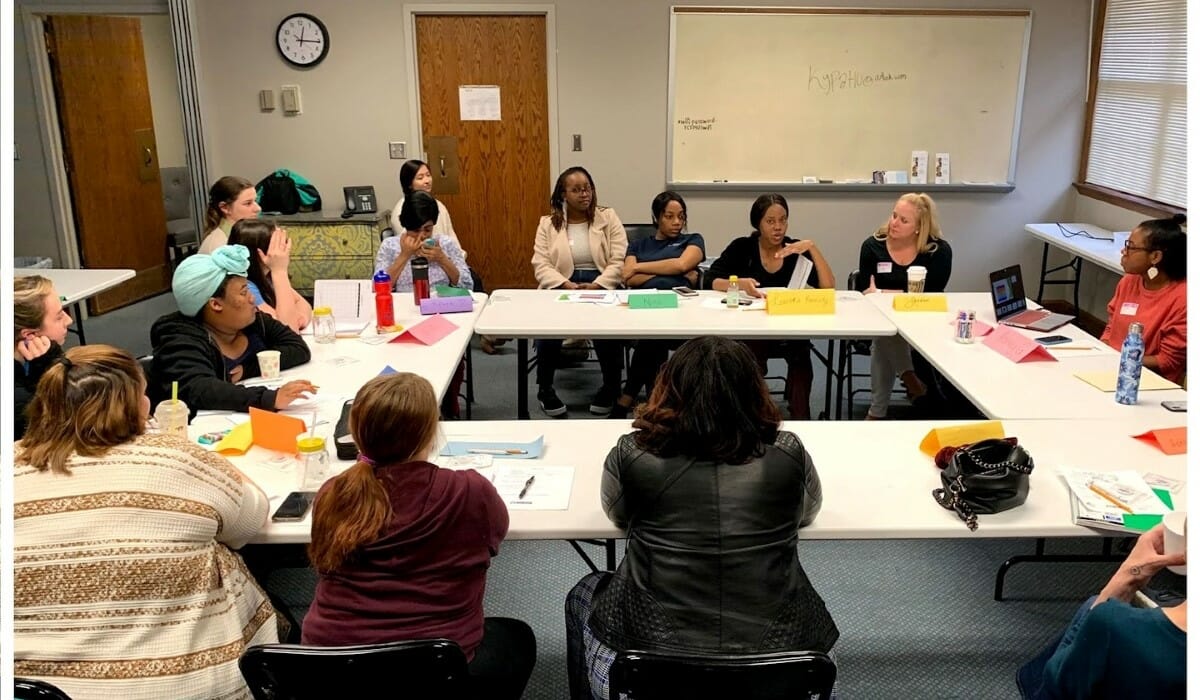 Why is it important for people to get involved with the causes they care about?
To be honest, when we look at the statistics, nearly 4 million children in the U.S. are living at or below the federal poverty level. When you look at the numbers, when you see what's happening, there need to be more of us mobilizing and getting involved. There's so much work to do. I think it's truly important for people to take steps to get involved. There's so much happening in the world, and now more than ever, it's time for us to lean in roll up our sleeves, and do the type of work that truly makes people's lives better – impact that matters, so to speak. 
What's your advice for people who want to start volunteering?
I think at the end of the day, we're all passionate about something, whether it's animals, children, young moms, rehabilitation. It's important to be inquisitive. Ask questions! You never know what you can do to help. What I strongly believe is that it's important to lead with compassion. Advocacy can show up in many different ways. It's so crucial to get involved. 
What do you want people to learn from your story?
I think from my story, I want people to remember that it's important to be a fierce and constant advocate for the people and communities around you. Look beyond what's going on in your individual life to ask, "What does my community need from me and what can I do for others?" I always tell the co-founders at FFG, "Thank you for allowing me to be a part of this movement, a part of this community. It's created so much change in my life."  
Do you want to make a difference in your community like Rue? Find local volunteer opportunities.  
Share this post