To educate is to empower. One person who can definitely relate to the role education plays in uplifting a community and building confidence in adolescents is Ryan Burns.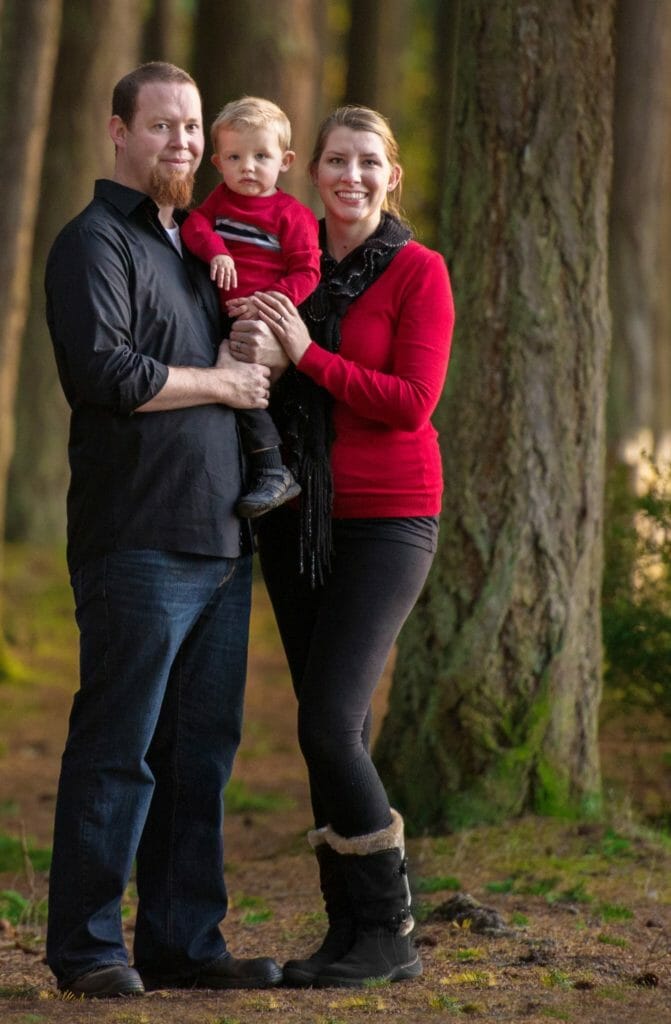 Ryan Burns, son Declan Burns, and wife Brooke Burns.
Burns, who has served 10 years in the Unites States Navy, is now giving back his time to better the lives of children. He now serves as the leader of the Science, Technology, Engineering and Mathematics (STEM) Program for Central Kitsap Junior High School, in Washington, as well as trains and mentors students from local elementary schools all the way up to the high school level who are part of the Remotely Operated Vehicle (ROV) Program. While his work with STEM and the ROV program can be very complex, Burns' goal is to make even the most complicated subjects relatable to all students.
Far too often students have a difficult time relating what they do in a math and science classroom to actual real life events. Burns' objective through the ROV program is to bring practical application to the classroom environment. He realizes that creating a exciting and fun atmosphere, while making it very relative, is the best way to forge great learning experiences.
Through the ROV program students are tasked with assembling a water vehicle from pre-built materials. The initial stages start in elementary school, where they learn to work as a team, by the time they reach high school they are able to fully design the vehicle from the frame, to the controls, and even the layout of the motor.
"Ultimately it is all about opening their minds to future opportunities," said Burns. "My main focus is to help these children succeed. Whether that be through the build process, throughout their class or in the future when they become scientists or engineers, my hope is that the information they learn from me helps them throughout life."
Share this post