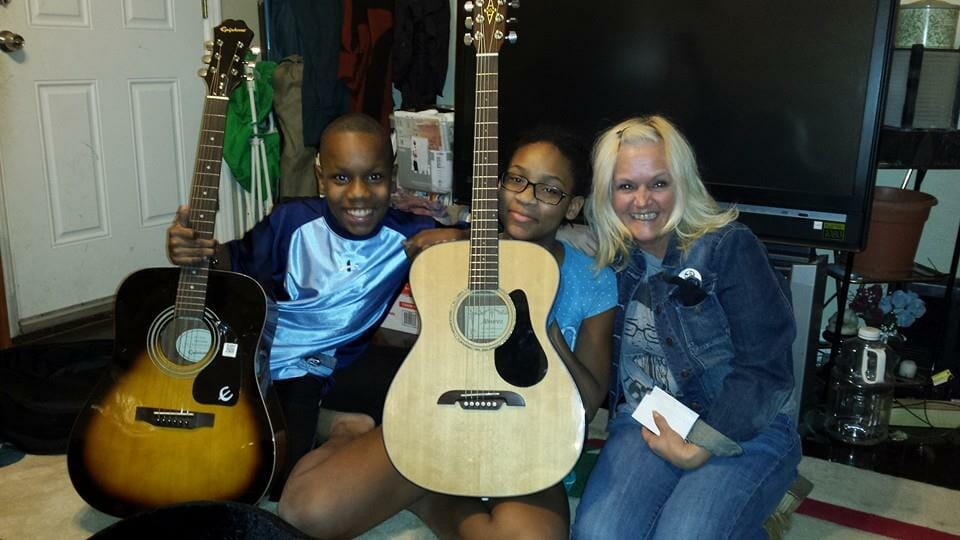 Budget cuts, specifically in school's music and arts programs, are on the rise in St. Louis, MO. Samantha Fisher wanted to know how she could help; what she could do. Through discussions with local musicians and artists, as well as hearing the needs of the local schools, it became clear to Fisher that someone needed to assist the younger generation. Surrounded by an electric music scene and a culture of artistic expression, Fisher embarked on bringing the joy of music to the children of St. Louis.
And with that, Play it Forward was born. "I quickly discovered there were more instruments in our homes than in our schools," Fisher says.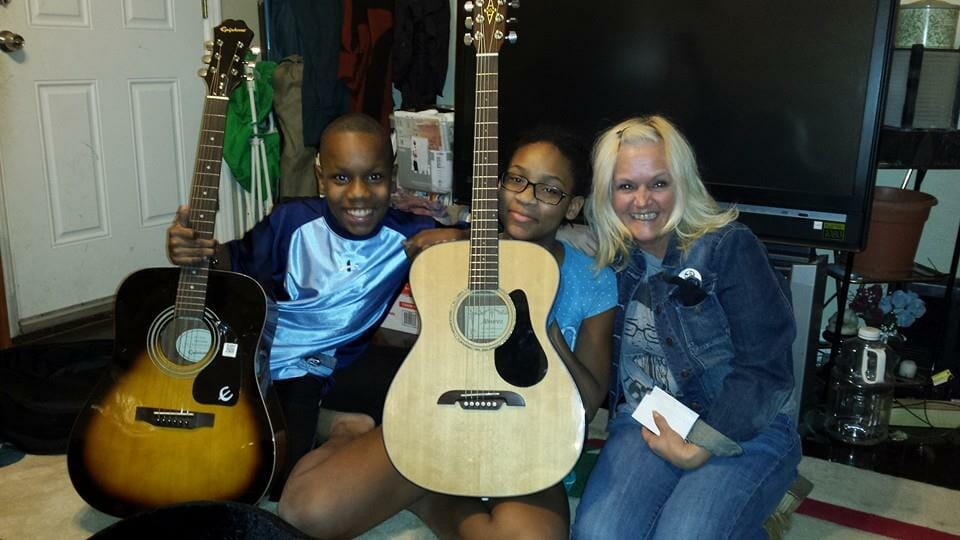 Fisher was able to provide Demarions (Left) and Destiny(Center) with guitars so they could explore their musical interests
Play it Forward provides and donates musical instruments to underprivileged schools, music programs, social services agencies and hospitals in the St. Louis area. Fisher has donated more than 800 instruments. Countless children and more than 30 schools have benefited from the program since its inception and Play it Forward has raised more than $35,000 to date for instrument donations.
Numerous studies have shown that music increases brain activity and improves math, science and social abilities. Fisher too believes in the power of music stating, "Music removes negative thoughts and replaces them with melody and harmony."
"Kids need an identity," Fisher says. Challenges in the foster care system can make it difficult for children to come into their own; they share many of their belongings and can struggle to find a suitable outlet. When Play it Forward donates a guitar or violin to these children, "they finally have something of their own," Fisher says.
Play it Forward is bringing the joy of music to our younger generation. And Fisher has no plans of slowing down any time soon, "It's a movement we're trying to create. Play it Forward can change lives."
Share this post