Self-Taught Student from Afghanistan Helps Other Displaced Students Adjust to Moving to the United States
Meet Daily Point of Light Award honoree Nessar Hekmatjo. Read his story and nominate an outstanding volunteer or family as a Daily Point of Light.
In 2017, Nessar Ahmad Hekmatjo and his family moved to the United States from Afghanistan. It was not an easy transition – he understood very little English, and the coursework was a completely different experience from one country to another. He spent his first two years teaching himself English and distinguishing the cultural differences in the school systems in each country.  
Four years later, Nessar graduated high school, is attending college full time and is the rising President of Willow Way Tutoring and Enrinchment, an award winning, multilingual nonprofit that specializes in newcomer or displaced students. He speaks Dari, Farsi and Pashto, so he is able to mentor many students who come to the U.S. feeling the same way he did. Now, he is currently on track for a nursing degree, but is hoping to one day become a surgeon. In his spare time, he is tutoring displaced students in numerous subjects and cultural differences.  
What inspires you to volunteer?
I came to the United States six years ago, and when I came here, I couldn't speak English. There wasn't anyone to help me with my assignments and homework, and there was nobody to teach me about the U.S. education system. So, I had a lot of problems in my first and second year in United States, and I had a lot of difficult moments. That's why I started volunteering with newcomer students and displaced people. I want to help them so they can get good grades and get a high school diploma.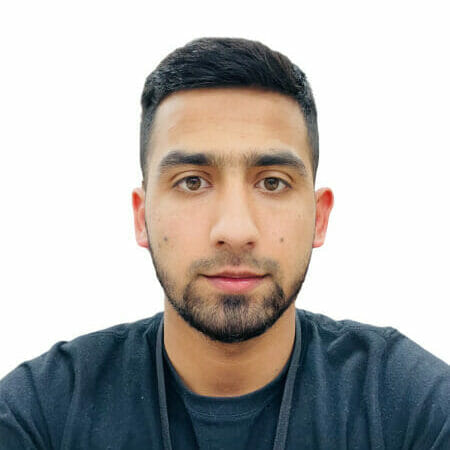 Describe your volunteer role with Willow Way Tutoring and Enrichment?
As a volunteer, I work with the middle school and high school newcomer students who just moved to the U.S. I help them with their homework, often speaking in Dari, Farsi and Pashto. Also, I provide tutoring in math, English, science, and biology for middle and high school students. Then, I send weekly and monthly reports to the teachers and the parents about their students' progress.
In addition, I help enable other students to use their skills to contribute to our community. I provide training and oversight to other multilingual tutors. So, I teach them to how to tutor students and how to write the progress reports for teachers and parents.
What's been the most rewarding part of your work?
The most rewarding part for me is when the students do their homework, and when it's clear they are learning from me. Then, I see that progress in their exams and quizzes, and they're passing their classes with As and Bs – that makes me very proud. It makes me happy knowing that I can change someone's life by just doing a little thing – just teaching them something that I already know. Now, some of the students I tutored are now in the college, and some are even working with [Willow Way] as tutors themselves.  
What have you learned through your experiences as a volunteer?
I learned that even a small effort can change someone's life, and changing someone's life doesn't always need money. Sometimes a smile can change someone's life. Sometimes displaced people have problems, and it feels like nobody cares about them, because they don't know English and they don't know the education system.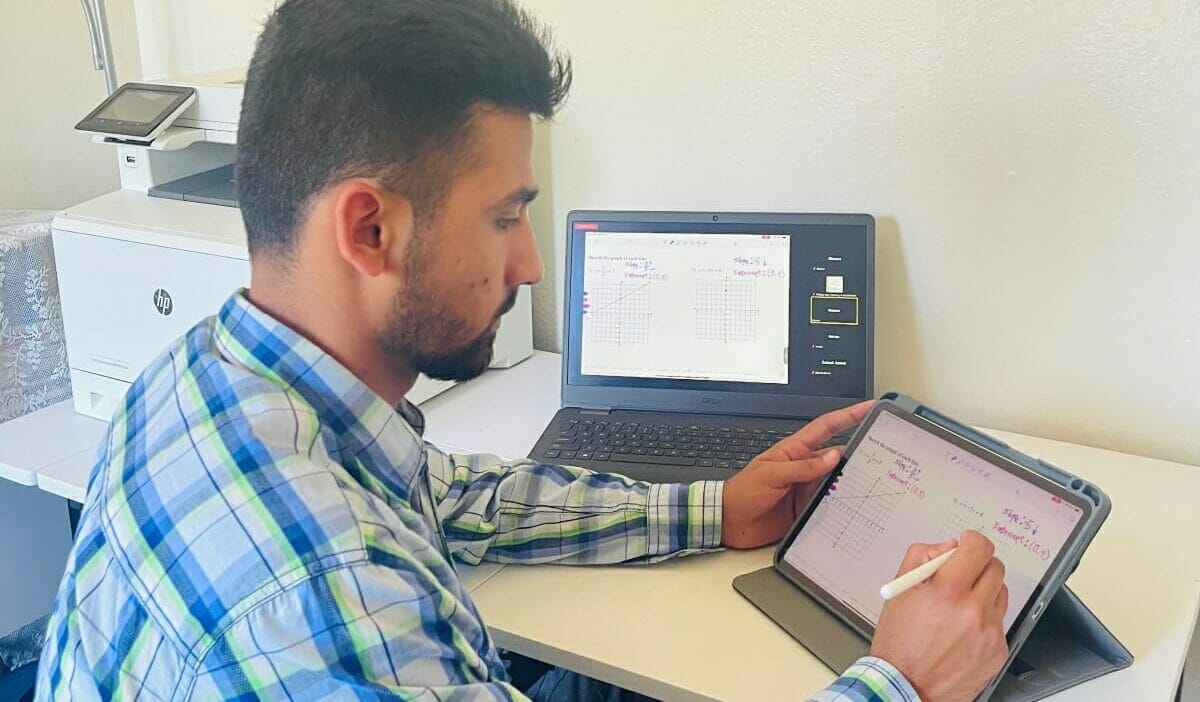 How different is the U.S. education system from Afghanistan?
In Afghanistan, we don't have homework that is graded, and we don't have any quizzes. There is only a final test. Most of the displaced people don't know that in America, you need to turn in the assignments in for grades. Even the college system is different in Afghanistan and the United States. In the United States you go to high school, then to college and you are able to choose whatever major you'd like. But in Afghanistan, you have to choose your major and then take a test. Only if you pass that exam you can study that major. I had to learn these differences on my own because I didn't have anyone here to teach me, or even speak the same language as me. So now whenever I learn something new I want to I want to teach those things to other displaced people so they can be successful in this country.   
What do you want people to learn from your story?
I want people to learn that helping others and making a small change in someone life can cause huge outcomes and success. Everyone is good at something, or God has given them a special gift. Maybe they have a unique talent or even free time, and they should use those things to bring change in someone's life and bring changes to their community. 
Do you want to make a difference in your community like Nessar? Find local volunteer opportunities. 
Share this post