Self-Taught Techie Inspires Girls to Pursue STEM Careers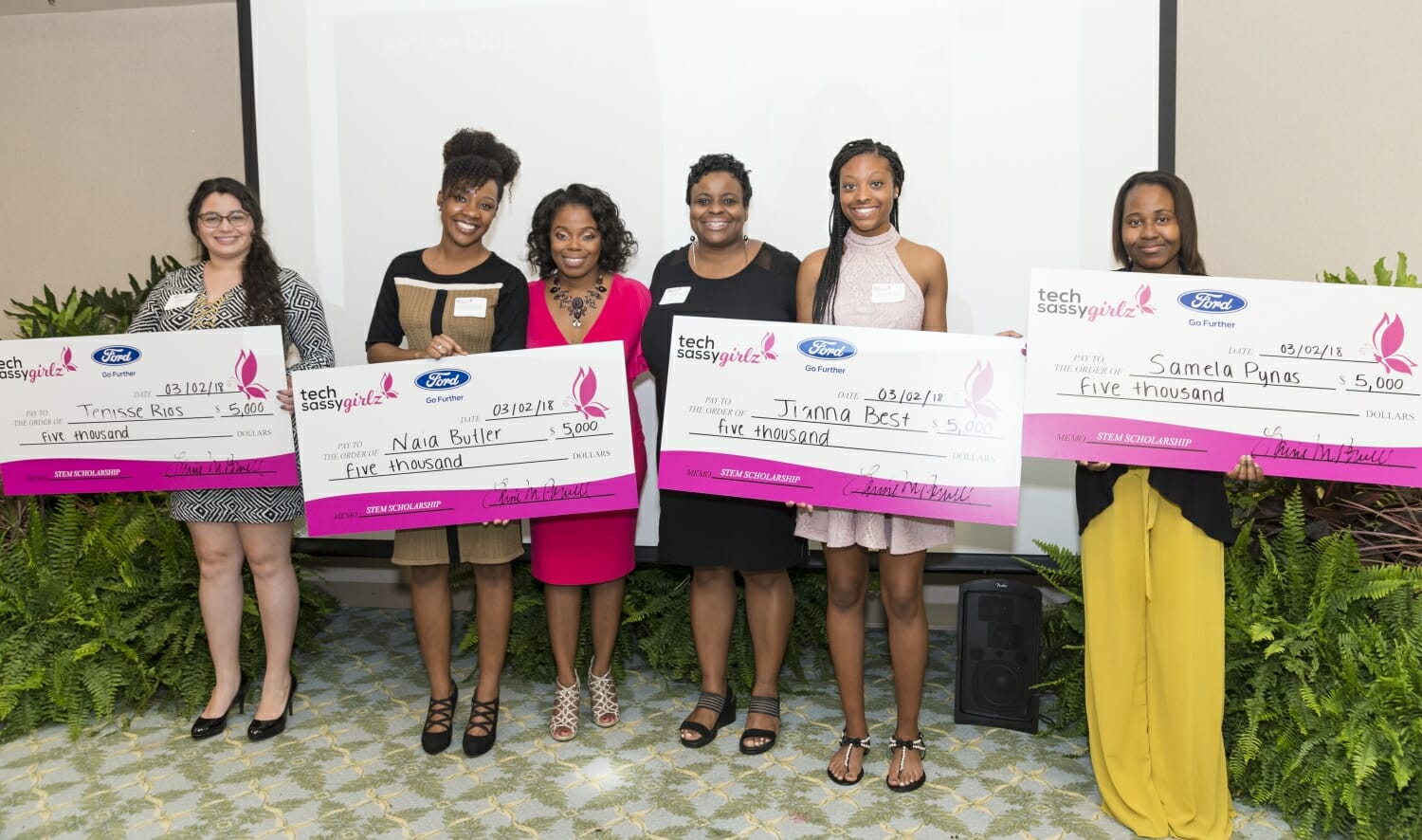 Laine Powell is a self-taught techie. While her brother built her first computer when she attended the University of Florida (UF), she watched and learned, beginning to read computer science books. Her curiosity was further piqued when she met her boyfriend (now husband) in college, who was double majoring in computer science and electrical engineering. As Laine attended tech and engineering events with him, she noticed that the diversity among the women attending was severely lacking. It inspired her to find a way to motivate young girls to pursue science, technology, engineering and mathematics (STEM) careers.
She founded Tech Sassy Girlz (TSG), a nonprofit organization based in Orlando, Florida. Its goal is to provide girls from grades 6 – 12 with exposure and access to the STEM fields through college preparation, career readiness, events, mentoring and hands-on learning experiences.
"With only 26 percent of women making up the computing workforce, it is imperative to cultivate young girls to aspire to be innovators, makers, entrepreneurs and pioneers of the future," said Laine.
As the founder of Tech Sassy Girlz, Laine's responsibilities include fundraising, grant writing, hiring staff, recruiting volunteers, mentoring girls, partnering with schools, developing industry partnerships and planning events, such as the annual hackathon and Tech Sassy Girlz Day conference.
"Technology is a great equalizer. It is in every industry and it is our responsibility to make sure girls aren't left behind," she said. "To date, TSG has awarded 14 scholarships totaling over $28,000 and logged more than 1,000 volunteer hours touching the lives of more than 700 middle and high school girls."
She says the most rewarding part of her volunteer work is going into a workshop when the girls look at her nervously thinking that they can't code or build a website, game or application and then by the time they have left, they have built something incredible — because they tried and were open to the experience. "To see their enthusiasm and excitement is icing on the cupcake for me," Laine says.
Through her experience, Laine has learned you are never too young to learn. "If you invest time, empathy and care with these girls, you can accomplish a lot," she said. "It is important to give back in your community and make a change."
She is very excited about their newest program, Pearls in Tech, which will provide online classes such as digital literacy and information technology for Tech Sassy Girlz high school juniors and seniors. "We are grateful for the partnerships we have formed to make this happen and look forward to kicking off the program later this summer."
Laine says that she hopes people learn from her story — that you don't have to have Bill Gates money to inspire the lives of girls interested in STEM. "You need a vision, a plan and people around you to help you accomplish your goals."
Laine says the quote by Shirley Chisholm, an educator, author and the first African-American woman elected to the United States Congress, sums up her inspiration to volunteer, "Service is the rent we pay for the privilege of living on this earth."
Want to make a difference in your community like Laine? Visit All For Good for local volunteer opportunities.
Post written by Karen Cohen.
Share this post