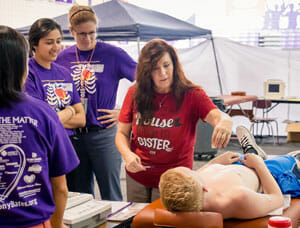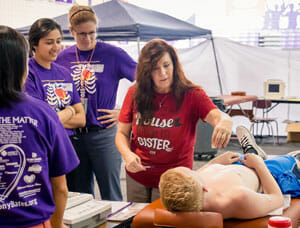 The old saying goes "There's nothing like a mother's love." Sharon Bates is a loving mother who started the Anthony Bates Foundation after her son Anthony Bates died of a genetic heart disease.
Anthony Bates was an avid sports member playing football for a majority of his life. Being a football player meant regular physicals and pre sport's monitoring to ensure that he was in the best shape. Over his football tenure, Anthony had over 25 pre-participation sports physicals, in which his heart disease was never detected because ECG's were not required.
Since her son's death in 2000 Sharon has dedicated herself to her foundation in her son's honor to ensure that other youth don't suffer the same needless death. The Anthony Bates Foundation is dedicated to preventing needless death from sudden cardiac arrest through free cardiac screenings and free training for high school students, school staffs, and members of the community in CPR and the use of an automatic external defibrillator (AED).
ABF has screened over 10,000 people since its inception, and has detected 1,158 life threatening diseases. In 2014, not only were two people lives saved by AED's purchased by Sharon, but she also purchased and donated AED's to Arizona's schools and paid for staff certifications to use them.
In the past 15 years Sharon has co-founded a non-profit called Parent Heart Watch and has recently retired to expand ABF and its reach. Sharon websites states that "With early detection of HCM, young people will have a choice to live life. A choice that Anthony was not given." Sharon has truly been a saving grace to many and will continue in saving young people's lives.

Share this post