Sisters Join Forces for Good to Enhance Economic Literacy for Kids
Meet Daily Point of Light Award honoree Janet and Melinda Liu. Read their story and nominate an outstanding volunteer or family as a Daily Point of Light. 
16-year-old Janet Liu says she was first introduced to economics in high school, but Janet wondered why there weren't any resources for younger students to learn about the topic. "Economics is something that's very important to understand because the concepts all play a large role in daily decision making," says Janet. "It's a vital concept for younger students to get introduced to and bridge the economic literacy gap so they can be the best versions of themselves." 
It was when Janet and her 14-year-old sister, Melinda, found success competing in economics activities that they decided to share their passion with other kids. Co-founding Sunrizon Economics in 2020, the sisters are volunteering to help students K-12 become better decision makers, leaders, and economists. The Tarpon Springs, Florida teenagers have since connected with students across the United States, Europe, Asia and Canada as they volunteer to increase access to economic literacy. 
What inspires you to volunteer?
Melinda: I'm inspired by the ability for my actions and initiatives to make an impact on others and the ability for me to share my knowledge and skills and transform that into an action for the community.  
Describe your volunteerism with Sunrizon Economics.
Melinda: As co-founders and co-presidents, we develop initiatives including a book donation program, summer camps and the Sunrizon Economics International Economics Contest, identify new resources and opportunities for participants to learn economics, run monthly webinars, and manage and create content for our YouTube channel Wonderful Economics, which has more than 64,000 views. We have a handful of student volunteers, and have received more than $10,000 in donations to our website. We've also co-authored and published two economic books, Economics for Tweens and Elementary Economics.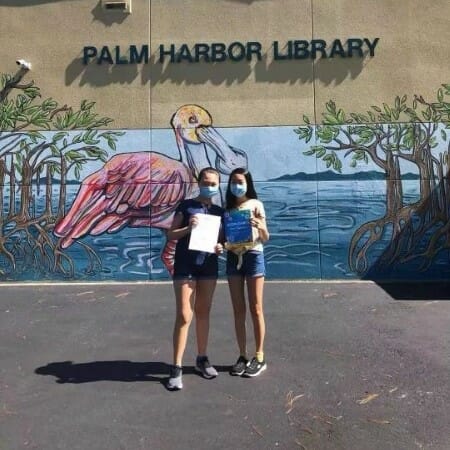 Share one personal story with me from your volunteerism. 
Janet: We hosted our first international economics contest and provided very valuable opportunities for younger students and especially elementary school students to learn economics through resources like YouTube, webinars, and free books. After the contest, we received testimonials from participants saying they'd never known economics could be so interesting, and thanked us for the opportunity to gain knowledge. Many students don't have prior exposure to economics, but we're getting them interested, and it feels really good to be able to share my passion and use my current knowledge to create opportunities and impact other students.  
Why do you think it's important for others to give back?
Melinda: It's important to use your passion to create action. Not everyone has access to, in this case, economic resources, so it's really important to use what you know to help others.  
What's been the most rewarding part of your service? 
Janet: It's rewarding to see the impact on younger students. They are very excited and interested about topics we share with them, and are learning a lot throughout the process.  
How have you continued to volunteer throughout the COVID-19 pandemic?
Melinda: Since we're an international organization, we connected with members virtually, through webinars and contests. That helped us to connect with members worldwide.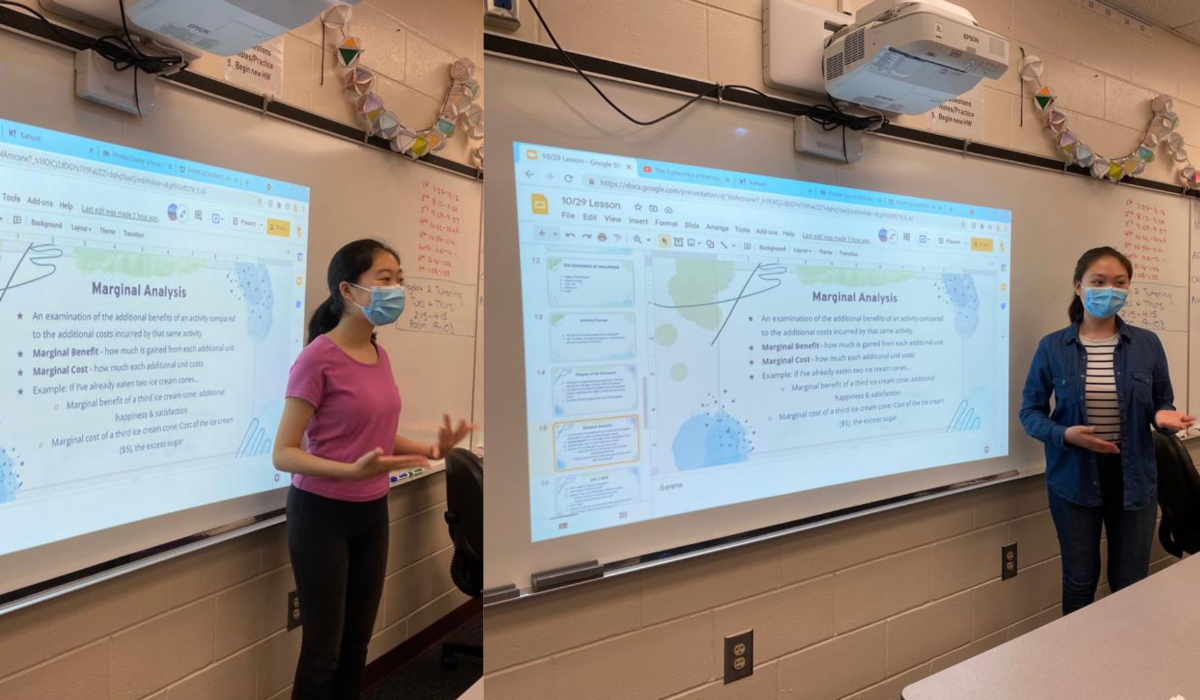 In one word, what does volunteering mean to you?
Janet: Impact. 
Melinda: Contribution. 
When you're not busy volunteering or in school, what do you do for fun?
Janet: I like working on different innovations or entrepreneurship.  
Melinda: I love baking with my sister Janet, playing piano, painting, hanging out with my friends and walking in parks and around my neighborhood.  
How can readers help?
We are spreading the word about our new contest series. Please visit our website for more information about how you can participate, in addition visit our YouTube page to check out our resources. 
Do you want to make a difference in your community like Janet and Melinda Liu? Find local volunteer opportunities. 
Share this post