STEM for All is Her Mantra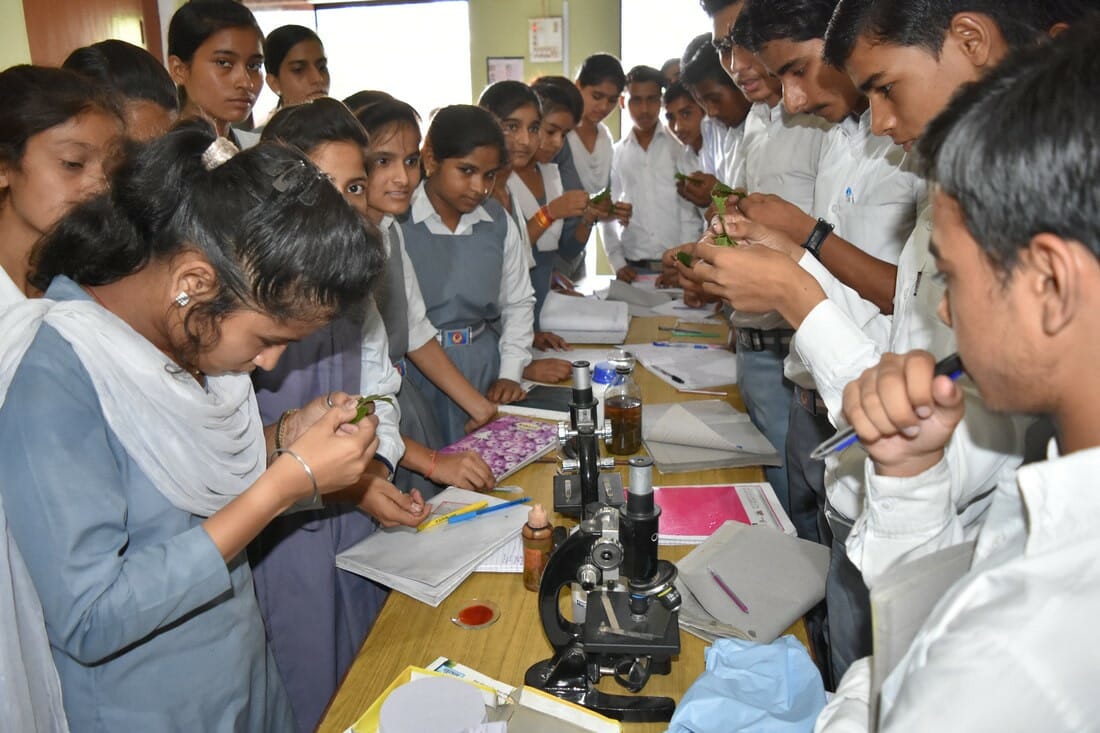 As an 18-year-old senior at The Middlesex County Academy for Allied Health and Biomedical Sciences, Anika Pruthi has a razor-sharp focus on STEM (science, technology, engineering, math) coursework. She plans to become a neurologist specializing in autism and is determined to meet her goal. Anika realizes that she's been afforded many opportunities, and she sees science as a gateway to success in her life and future. Because she wishes that all students had the opportunity to learn STEM, Anika is one of the co-leaders for the central New Jersey chapter of School for a Village (S4V) a non-profit that promotes STEM education to underserved students. Founded by New Jersey native Anjali Gupta, the nonprofit's original application was in India, where Anjali's family roots are. But the youth-led organization
has expanded, partnering with U.S. schools in central New Jersey, where both Anjali and Anika were born. Anika takes great pride in reaching a multitude of students, many non-native English speakers, in this incredibly diverse swath of the Garden State.
Anika is committed to making a difference in her community and she is today's Daily Point of Light Award honorees. Points of Light spoke with her about her commitment to service.
What inspires you to volunteer?
I was always invested in STEM education, and I'd literally read books and text books in the library, which was my second home. I found that the more I learned, the more confidence I had. And I wanted to share that.
Describe your volunteer role.
I started volunteering in 2012 at my local Westergard library as a tutor in the school's summer reading program. I teamed up with S4V in 2017, and now serve as a supervisor for our central New Jersey chapter. I recruit volunteers, design the projects, set up social media and Go Fund Me campaigns. To date we have been able to secure $15,000 in donations of money and equipment that has reached more than 700 New Jersey students. The idea is to equip science labs and stimulate learning and thinking – this will all help kids get into more competitive colleges.
What's been the most rewarding part of your work?
To me, it's so important that teenagers understand how important STEM is. Adults already understand that. But when young people get it, they can connect with kids their age locally and around the world. They can be learning advocates.
What have you learned through your experiences as a volunteer?
I've personally learned how to dispel stereotypes and myths, how to lift and empower communities through STEM. I've gotten the confidence to speak in front of people. I've had my ups and downs with fundraising and time management. But it definitely is so worth it, when you see kids enjoying STEM and receiving the same opportunities that I've had.
Are there any future partnerships, programs, or events that you are excited about?
We are planning a Penny War, a small-scale fundraising program that will have schools competing with how many coins each class can raise.
Why do you think it's important for others to give back?
For me, it's not just about a sense of volunteerism. It's about the joy that comes from helping others. That's the best part. I feel like we are all obligated to help our community, which has given us something in our lives, even if it's just moral support
What do you want people to learn from your story?
You should always make a difference even in a small way. Even if you're scared that what you have to offer won't make a big impact, you should always try. If we work together, we can help these students achieve their dreams.
Do you want to make a difference in your community like Anika? Visit All for Good for local volunteer opportunities.
Post written by Beth D'Addono.
Share this post