Student Volunteer Pays Community Kindness Forward by Democratizing Math Education for Kids
Meet Daily Point of Light Award honoree Hannah Guan. Read her story and nominate an outstanding volunteer or family as a Daily Point of Light.
The hours-long drive to shuttle Hannah Guan to math competition practices was a deal-breaker for the San Antonio, Texas adolescent and her working single mom. The emerging math competitor needed a way to flex her muscles with other kids, but realized she didn't have access to nearby resources like students in big cities did.
Creating San Antonio Math Include (SaMi) in 2018, Hannah is giving students increased access to math resources and STEM education through free classes and tutoring. Alongside more than 140 student volunteers, the now 14-year-old has connected with more than 3,200 students thus far across the United States and even internationally. Paying it forward, Hannah is positively contributing to the community who helped to raise her by helping to democratize education for kids of all backgrounds.
What inspires you to volunteer?
I live in a single parent household, so it's always been my mom taking care of my brother and I. As a working mom, she gets help from our neighborhood and other people. Growing up, I saw how people were willing to help me, and I thought that because of that, I should be willing to give back to my community and help others in return.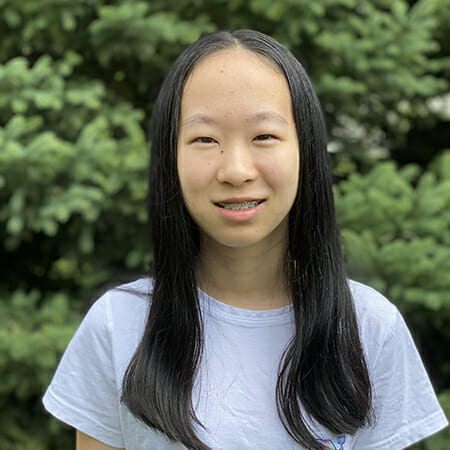 Describe your volunteerism with SaMi.
As founder, CEO and president, I recruit and manage our high school and college student volunteers, and manage communications for our students. I connect students with tutors, make class assignments and organize our classes and tutor sessions, which are supervised by college professors and professionals. Prior to the COVID-19 pandemic, we held in-person classes across our national and international chapters. This past summer, we organized the largest free online summer camp in Texas to prevent the COVID-19 summer slide.
Share one personal story with me from your volunteerism.
During one class I taught, I explained a concept to the students, and we played a short game to help them understand. Their faces brightly lit up during that game, they were laughing and smiling. I felt a sense of gratitude afterwards for how I was helping these students and the impact I could have on their lives. When I was younger, I didn't have insight into the math world, but our service is opening up those different math opportunities. Hopefully these students can get an early start on these topics, and become even better than me one day.
Why do you think it's important for others to give back?
There are a lot of people out there who don't have as many resources as others. Growing up in a single-parent, immigrant family and an under-resourced community, I understand that some might not have enough time, money, or the best education to help. If we want our society to be the best it can be, we need to teach our skills to the kids who lack resources.
What's been the most rewarding part of your service?
That feeling of gratitude when you really know you've made an impact on a student's life is rewarding. Helping students discover a passion for math is rewarding, especially because math is often characterized as a 'boring' subject.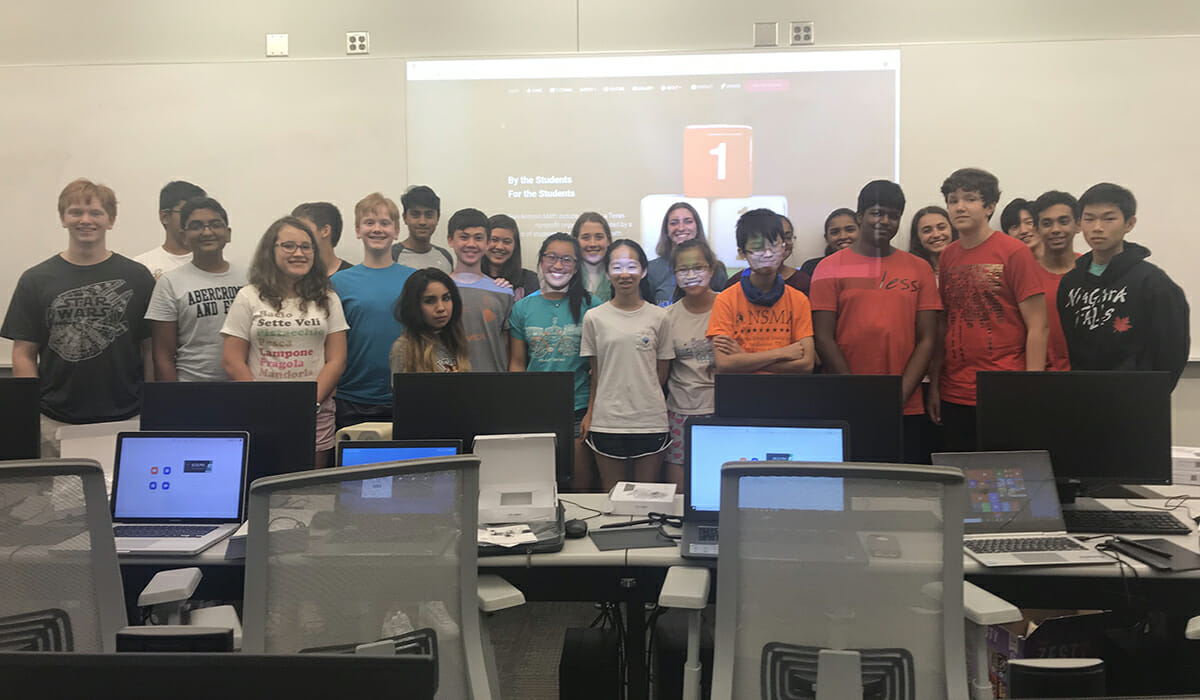 How have you continued to volunteer throughout the pandemic?
We've shifted to virtual classes that we're holding on the weekends to give kids a break from the near-constant screen work they're doing during the week. It's been a lot harder to tutor the students virtually instead of connecting with them in-person, but we are maintaining interactions by playing games and keeping a personal connection with students.
In one word, what does volunteering mean to you?
Empowerment. Volunteering is empowerment of everyone around you that didn't have that power in the first place.
When you're not busy volunteering or in school, what do you do for fun?
I like to hang out with my brother. Most siblings are constantly bickering, but we have a special relationship. We play games and hang out. Like most teens, I go on social media and watch Netflix. I also like to read books and listen to music.
How can readers help?
Please visit San Antonio Math Include (SaMi)'s website for more information about how you can help.
Do you want to make a difference in your community like Hannah Guan? Find local volunteer opportunities.
Share this post
---