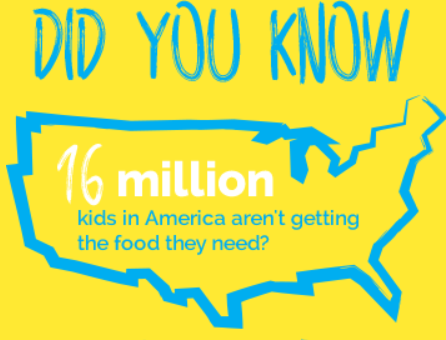 As part of generationOn's Make Your Mark on Hunger campaign, sponsored by C&S Wholesale Grocers, Points of Light is recognizing young changemakers who are helping to alleviate hunger and food insecurities in their community through service.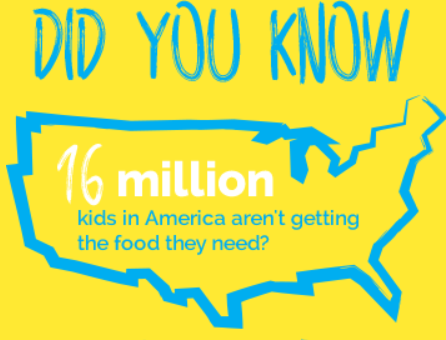 Symone Stokes first realized the need for healthy foods in her community when she was at school. Her class had discussed the importance of nutrition but there wasn't any access to healthier alternatives. The vending machines were filled with chips and soda, and corner stores sold unhealthy foods like chips, candy and fattening snacks.
"Some of our peers eat those foods for breakfast and lunch and then eat fast food for dinner," said Symone.
Symone, a part of Global Girls Inc., an organization focused on empowering Chicago south side girls through art and performance, influenced how she went about making a change in her community. She wanted to start where she was.
Ryonn Gloster, Symone's partner on the team, is a teaching artist and program specialist at Global Girls and helped Symone's idea get off the ground.
"It's something we brought to the table," Ryonn said. "At Global Girls, Inc. we do theatre and dance, which is exercise and moving your body. It's important to eat right as well and it helps us not be so tired on stage."
Symone and Ryonn not only want to provide healthy foods, but strive to educate the community about how to live healthier lives through good foods and exercise. Through Global Girls, Symone and her team are making videos to inform young people in the community to eat better, share ideas on how to create a healthy environment – like starting a community garden – and provide exercise routines. These videos are put on social media for easy access, as well as distributed in schools, churches, and clubs.
"Videos are visual, and youth are on technology all the time," said Symone. "When you go on Facebook, it's video, SnapChat is all video. It's entertaining and there's so many things you can add to the video to make it pop and people can remember it."
"I'm glad I've been educated on this and I definitely want to pay it forward. It's sad about how people don't know how bad this food really is for us," said Ryonn.
Currently, they are planning an event on Earth Day where community peers and leaders connect and have a brunch to promote healthy living and showcase what the organization has done. "We're going to lead conversations about healthy living, debut our videos, on healthy living and healthy food," said Symone.
Symone and Ryonn focus on reaching youth because they understand how hard it is to be young and not know better.
"We see the problem up close because we were once among those people who ate that way and sat on the couch with our cell phones," said Symone. "Information and education helped us change."
They're now providing the same opportunity for education and information to others, reaching youth where they are and helping them improve their lives one video at a time.
To learn more about how you can get involved and Make Your Mark On Hunger, visit www.generationOn.org/hunger.
Share this post