Teen Leads Thousands of Volunteers in Translating Climate Information
Meet Daily Point of Light Award honoree Sophia Kianni. Read her story and nominate an outstanding volunteer or family as a Point of Light.
On a trip to visit family in Iran while she was in middle school, Sophia Kianni was struck by the heavy pollution she witnessed. Sophia had already started to become passionate about climate change, and she was shocked when she tried discussing it with her relatives only to find out they weren't even aware of the very issue that was affecting them. When she tried to find educational materials for her family, she found none in their native language of Farsi, so Sophia took it upon herself to start translating climate information for them.
Now eighteen, Sophia decided to turn what was once a small deed to educate her family into a global movement. This year, she launched Climate Cardinals, an international youth-led nonprofit that translates climate information into languages other than English. So far, over 6,000 volunteers in 41 countries have translated information into over 105 languages. Sophia, who is a freshman at Indiana University studying public policy, serves as the Executive Director of the organization. Climate Cardinals recently partnered with the United Nations Environment Programme to translate their Youth for Nature manifesto. Sophia was also selected by the UN to represent the United States on the Secretary-General's Youth Advisory Group on Climate Change, where she works to help bolster youth engagement and advise the Security-General.
Describe your volunteer role with Climate Cardinals.
Climate Cardinals is an international youth-led nonprofit working to translate climate information into languages other than English. We currently have over 6,000 volunteers in 41 countries, and we're translating climate information into over 105 languages. I am the Founder and Executive Director of Climate Cardinals. I manage our 15 directors and their teams, as well as look for partnerships and funding opportunities. I'm responsible for the vision of the organization as well as the strategic development and expansion.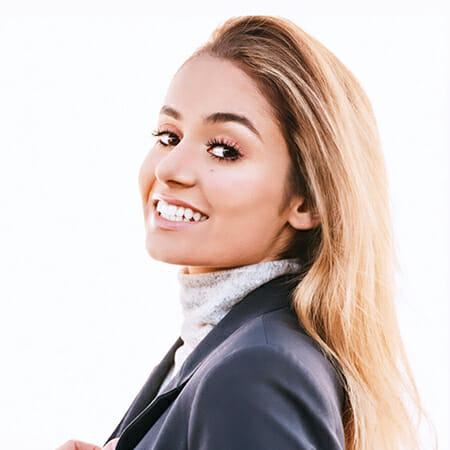 What inspired you to start this organization?
I was inspired by my experiences translating climate information to educate my relatives in Iran about climate change. I took a trip to Iran in middle school and I was really struck by how horrible the pollution in Iran was. I couldn't even see the stars at night. After I did more research, I also learned there was a Middle Eastern climate crisis happening where countries in the Middle East are rising more than twice the global average. When I talked to my relatives, I was kind of shocked that they didn't know anything about climate change, and obviously given that climate change was disproportionately affecting them, I thought that was a shame. I really took it upon myself to translate climate information to try to teach them about climate change, because I realized that there was really no climate information available online in Farsi, which is the language that they speak.
What specific information are you translating?
Most recently we partnered with the UN Environment Programme and we're going to be translating their Youth for Nature manifesto, which is basically about the need to act for biodiversity. Then in addition to that, we have also been translating climate glossaries which define different climate terms with a one- to two-sentence explanation. We've translated to date over 200,000 words.
Why is it so important that this information is available to people in a language other than English?
The reason why I really believe it's important is because we're really trying to educate and empower a diverse coalition of people to advocate on behalf of their communities about what's happening, and to really talk about climate change and become climate activists, because climate change really does disproportionally affect people of color. We're trying to mobilize a diverse coalition of people to learn about climate change and to be able to properly articulate what effects it's having on their communities to government leaders, and hopefully compel them to take action and to pass policies that will make it better for them and for future generations.
Are there any future partnerships, programs, or events that you are excited about?
I'm definitely super excited about the partnership we just formed with the UN Environment Programme translating their Youth for Nature manifesto. We just reopened our Education Team applications. We also have applications available on our Resource Team, because we realized that climate information available in other languages, it's kind of all scattered throughout the internet. What we want to do is create an encyclopedia of climate information available in other languages, so that's what our Resource Team of over 100 members is currently working on right now. They're sourcing climate information that is available in a host of different languages and organizing it so we can publish it on our website. I would love for students to get involved in that — especially because the way that Climate Cardinals even launched and became a big thing was because we had a Tik Tok video that went viral and reached over 350,000 people, basically telling young people that they could get community service hours for working with us and for making climate education more accessible. I know a lot of young people, because of Covid, it's harder for them to go outside and volunteer physically, so this is a great opportunity for them to volunteer virtually and earn community service hours.
What's been the most rewarding part of your work?
I just think it's amazing that during this really horrible time, we've been able to provide a small community of hope and positivity for young people. The average age of one of our volunteers is 16, so for all these young people to work together collaboratively in our Slacks and our Google Classrooms, and to really feel like they're making progress in making the climate movement more accessible to other people.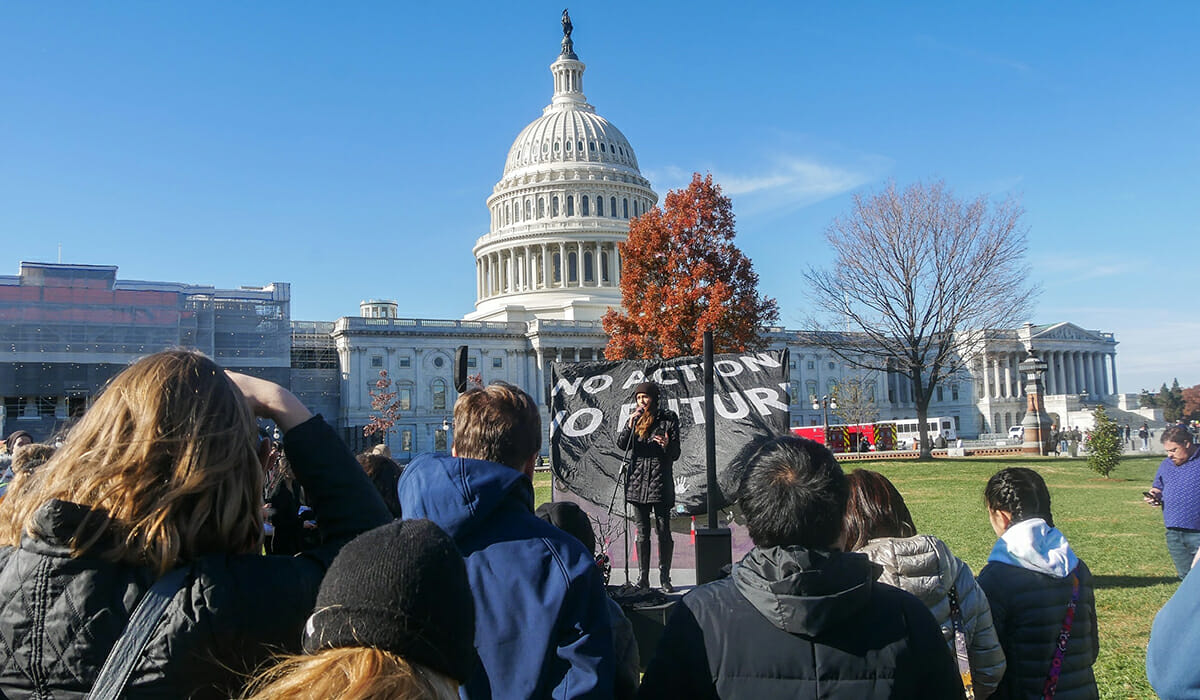 Why do you think it's important for others to give back?
I think that volunteering is super important, because we all should be working to make the world a better place and help those less fortunate than us, especially if we're in a privileged position. I know I've been helped by so many people on my journey whether that be my parents, my relatives, mentors, teachers, so I really feel a responsibility to give back to my community. I think that other people should also want to pay it forward and pay it back since they've gotten help along their journey as well.
What do you want people to learn from your story?
I would want them to know that they should just go for it. I was really worried when I was starting my climate organization. I was worried about how other people in the climate movement would perceive it, and whether or not we would even be successful. I honestly thought we would have maybe 100-200 people max sign up to work with us, and even then I thought I was being overly idealistic, but then we had over 1,000 people sign up to work with us on our first day. We had a Forbes profile. That really was just because I worked so hard and contacted as many people I could about my idea, and people really resonated with it. I would definitely tell people to just go for it if there something you're passionate about and you want to make it into an organization or a company. You never know how successful it will be unless you try. I would definitely just go full speed ahead and try to make it happen.
Do you want to make a difference in your community like Sophia? Find local volunteer opportunities.
Share this post