Teen Lends "Helping Hand" to Serve People In Need of Affordable Prosthetics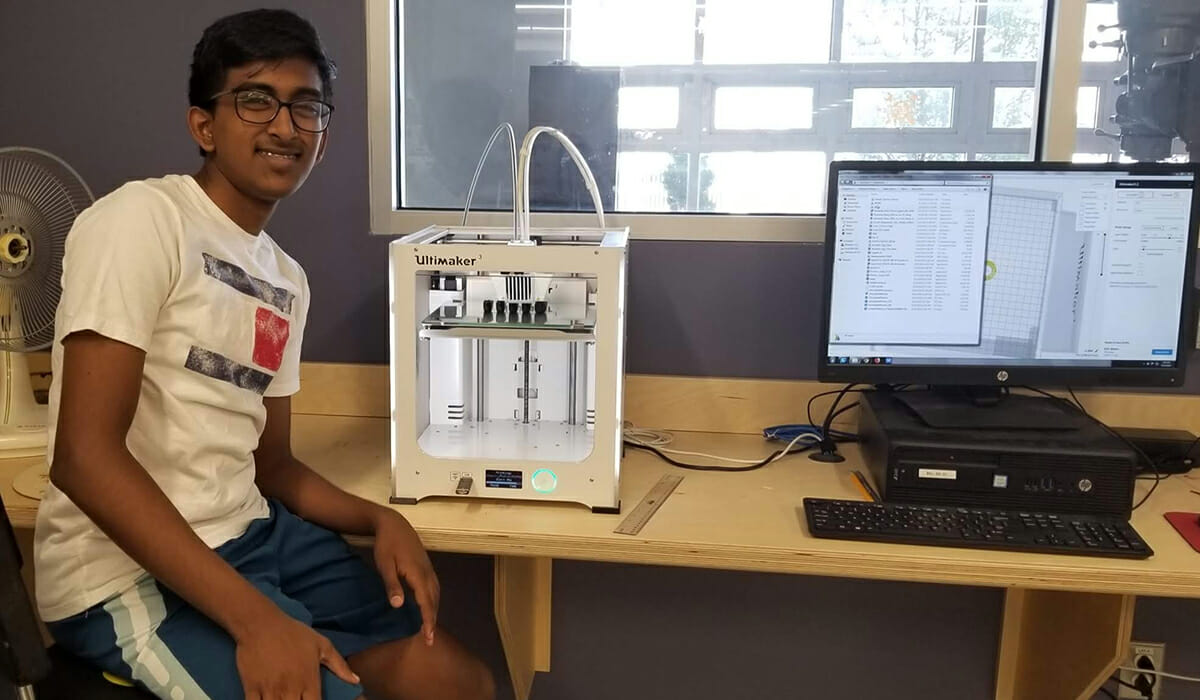 Meet Daily Point of Light Award honoree Viraj Jayam. Read his story and nominate an outstanding volunteer or family as a Daily Point of Light.
As a child, while his mother was in college and father in training, Viraj Jayam spent a year in India, his caretaker a man named Ramesh. After that summer, Viraj would visit with Ramesh whenever he visited India. In 2018, Ramesh lost an arm in a factory accident while operating heavy machinery. Captivated by the idea of using 3D printing to create affordable tailored prosthetics for the 2 million people in the U.S. and the 30 million internationally like Ramesh who need prosthetic limbs and cannot afford them, Viraj is using his skills and lending a helping hand to those in need.
Launching Helping Hands Long Island in 2019, Viraj provides free 3D printed prosthetic hands that are custom fit for anyone in need locally, nationally and internationally. The now 16-year-old Roslyn Heights, New York teen is changing lives in his community and beyond, shipping over 35 prosthetic hands and arms to people missing limbs across the nation and internationally. Viraj has also recently joined efforts to support frontline workers by producing 3D printed supplies amid the Covid-19 pandemic.
How did you decide to help people in this way?
A medical-grade prosthesis can cost up to $10,000. Using open-source software, I print and assemble prostheses that are durable, lightweight, custom fit, and provide joint mobility and flexibility to people who could not otherwise access or afford prosthetic devices. I construct the prosthetics at home at a cost of about $5 per prosthesis.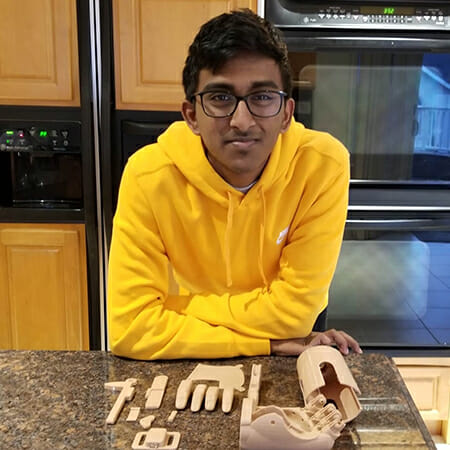 What inspires you to volunteer?
I want to change people's lives and make the world a better place for those who don't have similar advantages. When I first started developing prosthetics, I delivered a hand to my former caretaker, Ramesh. He was able to make it work completely, and he immediately opened a bottle and drank water using the prosthesis. That was a very fulfilling moment, and is really what got me started on this mission.
Describe your role with Helping Hands Long Island.
As founder and CEO of Helping Hands Long Island, I construct prosthetics, including different types of hands and arms. We modify our code to customize the product for the client. I also manage our online and social media presence and communications. We've shipped prosthetics to places as far away as India, Dominican Republic, Mexico and Nepal.
Share one personal story with me from your volunteerism.
I took a trip to India last summer to hand out prosthetics, and I gave an arm to one man living in a very small village. He started using it immediately, he was in tears. His response was very moving and humbling. That prosthetic will change his life because day to day, he can use this limb to bike around, which is the main mode of transportation in his village. That's the best part of volunteering. You can change somebody's life that you don't even know.
Why do you think it's important for others to give back?
A lot of people in the world are faced with many disadvantages, so it is important for people who have connections and tools to give back to the community. Service helps to make the world a better place by providing equal opportunities for people to succeed and enjoy a higher quality of life.
What's been the most rewarding part of your service?
Whenever I deliver prosthetics to people, it's really amazing to see the look of joy on their face. That is the most rewarding part of volunteering. Nothing can replace the feeling of, wow, I just helped someone today.
How has your service changed amid the Covid-19 pandemic?
We've been making 3D face shields and door handles for frontline hospital workers, in addition to continuing our prosthetics production.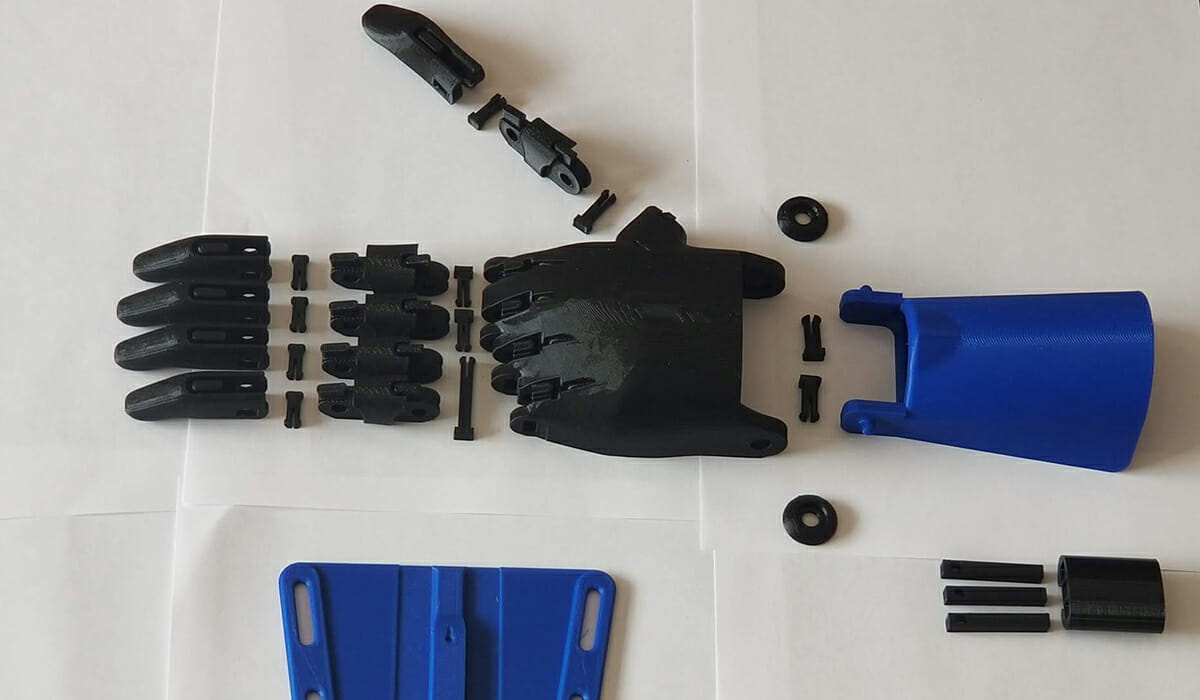 In one word, what does volunteering mean to you?
Happiness.
When you're not in school or volunteering, what do you do for fun?
I really enjoy biking. I take biking trips across New York.
How can readers help?
I am currently self-funding our prosthetics production, but we will be able to fundraise once we are a 501(c)(3). Please visit our website for more information.
Do you want to make a difference in your community like Viraj Jayam? Find local volunteer opportunities.
Share this post