Volunteer Gives Back to Younger Generation of Girls, Advocates Purposeful Adulthood
Meet Daily Point of Light Award honoree Becky Snyder. Read her story and nominate an outstanding volunteer or family as a Daily Point of Light.
Raised in a Masonic family, Becky Snyder was taught that volunteering is an integral part of life, service to her community, expected. Starting as an adolescent, Becky was a member of the International Order of the Rainbow for Girls (Rainbow), an organization which prepares girls for responsible and purposeful adulthood, encouraging service and promoting teamwork.
As an adult, the 54-year-old Charlton, Massachusetts resident has continued her service to her community and young girls, as a leader and mentor for Rainbow in addition to volunteering for a variety of other important causes. Through hundreds of hours of volunteerism annually, Becky is dedicated to supporting her local community, making an impact on hundreds of children and adults.
What inspires you to volunteer?
I'm inspired to volunteer because I like to give others the same opportunities I had. Through Rainbow, I learned about service. The girls come out of the organization better, well-rounded people. It's neat to watch the whole process along the way, from the time they are 11-year-olds all the way to aged 21 and beyond, and they've turned into pretty awesome adults.
Describe your role with the International Order of the Rainbow for Girls.
As a volunteer leader and mentor for Rainbow, I serve as an Advisory Board member of the local assembly, and I sit on the Grand Executive Board for Massachusetts Rainbow. As volunteers, we help Rainbow girls with their meetings, projects, and travel with them for events. Rainbow helps to prepare girls for responsible and purposeful adulthood through character and leadership development, encouraging unselfish service and higher ideals in life, and promoting teamwork and effective interpersonal communications.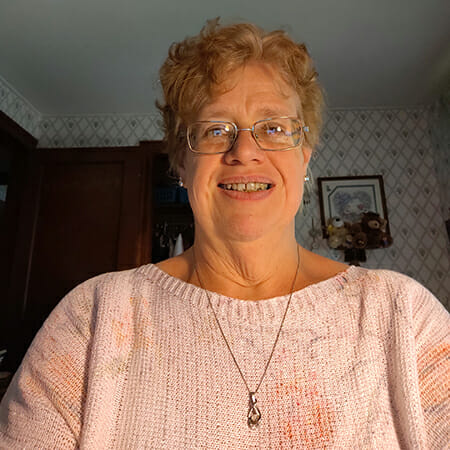 Share one personal story with me from your volunteerism.
I've maintained contact with a Rainbow girl even though she's not with the organization anymore. As a former mother advisor of a local Rainbow assembly, you get a bigger dose of helping these girls. Whenever she was asked to travel, I'd often ferry her to local meetings, or help her with X, Y, Z. This service is hands on because you're definitely helping them with their responsibilities, but you're also giving these girls the tools to help themselves. This girl is now a young woman, she's graduated from college and went on to be an eye doctor. I had a chance to see her develop and grow along the way, and I like to think that we had a small part of shaping her into a young woman, and I've had a sideline seat to the success she's earned.
Why do you think it's important for others to give back?
I was an extremely shy, very introverted child. Volunteering helped bring a lot of that out. I recognize what service has done for me, and I try to share that with the girls when they age out of Rainbow. They are given opportunities because there are people who care, and now it's their turn to give back to others.
What's your life motto?
The Rainbow Advisory Board takes part in an installation ritual, and we are asked: "To guard the welfare of our girls most cautiously, never to take a step that you would not ask one of the girls to follow and to always carry with you the thought that someone is looking to you." Those are my ideals for serving as a mentor and advisor.
You volunteer for other organizations to help adults and children. Explain.
I also serve as the volunteer captain for SOLitude's North office for the SOLution, a community-based volunteer program offered through the lake management company where I work in administrative and customer service. We do several volunteer initiatives throughout the year, including Little GOBBLERs and HOLiday Cheer, both initiatives which help families-in-need. I have also volunteered for Relay for Life.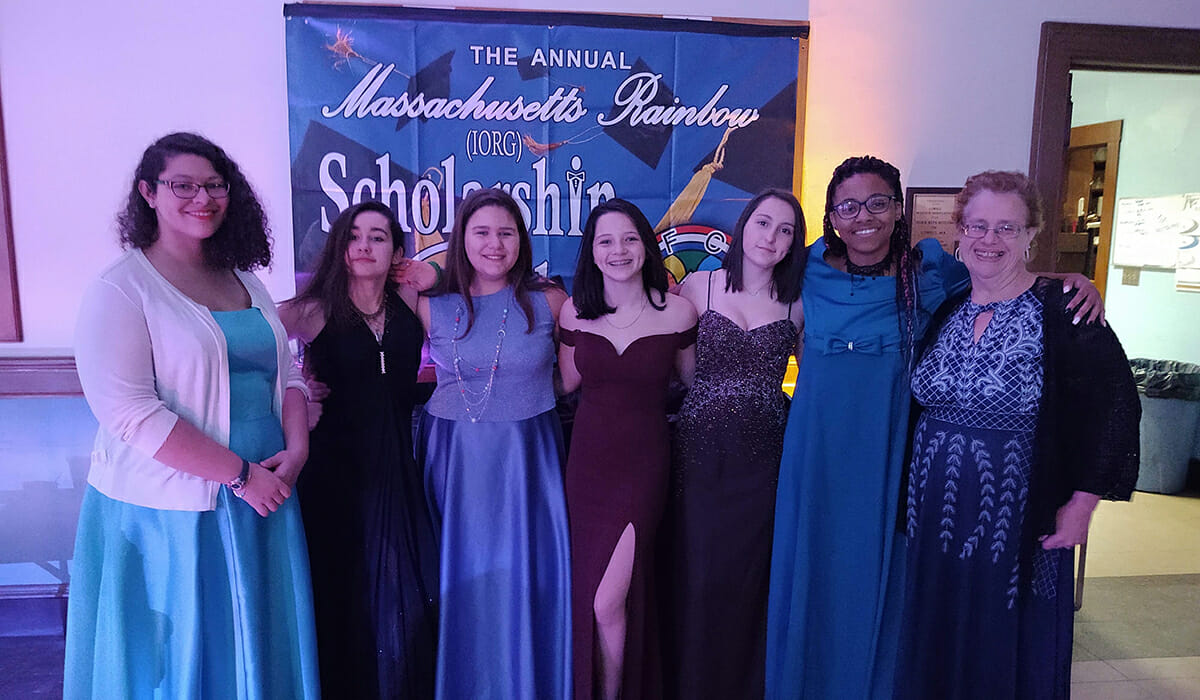 What's been the most rewarding part of your service?
It always feels good when you give back and see that you've made a difference.
How can readers help?
We are trying to do Rainbow events virtually because in-person meetings and events have been cancelled due to the Covid-19 pandemic. Some Rainbow volunteers have done drive arounds and dropped off care packages for the girls while we wait for things to open up. Not only have the girls missed each other, but we've missed them too. Please visit Rainbow's website for more information about how you can help.
Do you want to make a difference in your community like Becky Snyder? Find local volunteer opportunities.
Share this post