Teen Sells Cookies to Help Buy Groceries for Colombian Families Struggling During Pandemic
Meet Daily Point of Light Award honoree Sara Molina. Read her story and nominate an outstanding volunteer or family as a Point of Light.
Last summer, Sara Molina planned on taking a trip to her native Colombia with her friends in order to volunteer at Casa San Jose, a foundation that offers food, health care, education, and other support to vulnerable citizens in the city of Cali. Due to the COVID-19 pandemic, the trip was cancelled, but Sara still wanted to help the foundation in some way. The 16-year-old decided to raise money for Casa San Jose by baking and selling homemade cookies — a concoction of chocolate, nuts, and graham cracker, made from a favorite family recipe.
Since June, her organization HumanKIND Cookies has baked over 5,000 cookies and raised over $8,000, which multiplies almost by four in Colombian pesos. The donations go directly to Casa San Jose, which uses the money to help buy groceries for low-income families who have been struggling to work due to the pandemic. Sara and her brother bake all the cookies and then deliver them to customers in their surrounding area of Pleasanton, Calif., and occasionally in the Bay Area. HumanKIND Cookies has received donations from across the United States and Colombia, and Sara is also looking into partnering with a bakery in Colombia to expand the reach of their cookies.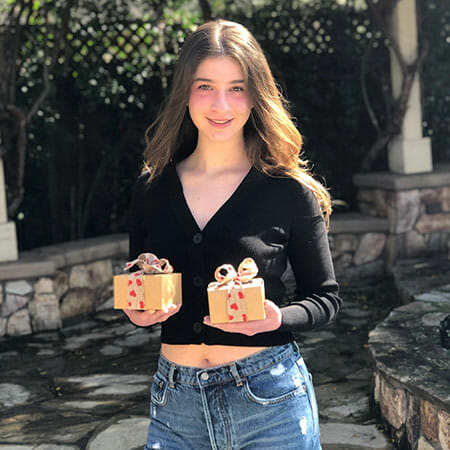 Describe your volunteer role with HumanKINDCookies.
We work with this organization in Cali, Colombia, that's called Casa San Jose. They're a separate organization. With the pandemic, they started giving out groceries to the families they worked with. They work with hardworking people who work as recyclers and other jobs where they make what they need to survive everyday, so for the slow times and the times they couldn't work because of sheltering in place during the pandemic, it really hurt them and their income and their way of living. Here, we bake and sell cookies and we deliver them. All the proceeds we collect, we send over and help the families over there that work with Casa San Jose to get weekly groceries.
What inspired you to start this?
Originally, this past summer I was going to go with a group of friends to work with the kids of Casa San Jose and do activities, because part of their program is also after-school care for these families. Because of the pandemic, we weren't able to go, so I started thinking of ways I could help from a distance. In June when I heard about the shelter-in-place order, and how these families we were originally going to help no longer had a source of income, I was inspired to start helping in the little ways that I could over here.
What drew you to Casa San Jose in the first place?
I'm from Colombia and so are my parents, so I have seen first-hand the poverty in some of these areas and how difficult it can be for the people over there. When I learned about Casa San Jose and their initiative, how it's helping families that work really hard everyday, I was really inspired because they are people who have done the best they can to have a stable home and support their families. I saw that their work was really helping the people who needed it.
Can you talk about how your project has spread to other volunteers?
An amazing outcome of this is a lot of people have done different things to help contribute. An example of this are two young girls, Valentina and Daniela, who stared baking and selling cookies in Florida. They also helped us in December and they decorated the bags super cute. It was a really nice experience. In Colombia, a company saw what we were doing and decided to donate presents to the kids of Casa San Jose for Christmas, which was also super inspiring. A lot of my friends locally have seen the initiative and started doing their own things. I have a friend named Tasha who started tutoring for the local kids here. People are also helping in Colombia, who obviously can't buy cookies from us but are still donating. People from all over who have seen the initiative and felt inspired by it and donated, even if we can't get them cookies because they don't live in the area.
Do you have any future goals for HumanKIND Cookies?
Honestly, no. When this originally started in the summer, we were planning on helping like 20 families. We were not expecting the response from the community that we got, that's just been overwhelming and so moving, because the people over here have no connection to my heritage over there in Colombia. We weren't expecting this amazing response and how many people were touched by the project. Already the expectations have been so exceeded. We're just planning on keeping on baking.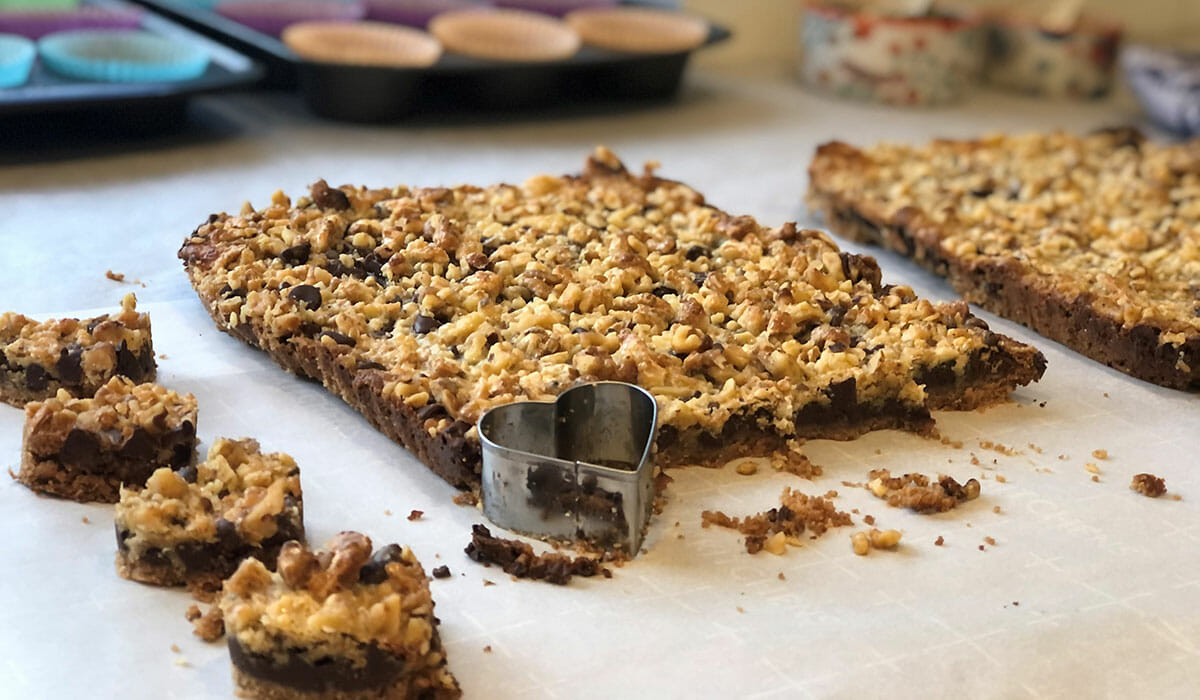 What's been the most rewarding part of your work?
The most rewarding part is seeing the impact. Part of what Casa San Jose does that is really cool, they send videos and clips of the kids and the older people thanking us for the groceries and how they've been impacted. It's on our website and Instagram. Being able to see people's responses and how grateful these people are was very impactful to me. It's been a rewarding experience overall, and I feel blessed to have my small contribution here, which doesn't take my entire life, but it does make such an impact over there.
Why do you think it's important for others to give back?
I think it's important because it's working to help those in need. It's very rewarding to focus your energies on something greater than yourself. In the end, it's just helping people that's the most important thing.
What do you want people to learn from your story?
I think that small changes really do make a great impact. For this, it was a super small idea and initiative to sell cookies and give over the profits, an idea that seemed like it could make a small difference. This wasn't any big plan to fix something or a huge goal. It was just to help in the ways we could, and it ended up being so impactful with the community over there and how many people were touched by it. Whatever the goal is, even if it's super tiny, it can make a really big impact.
Do you want to make a difference in your community like Sara? Find local volunteer opportunities. 
Share this post