Teen Serves Pittsburgh Community Through Youth Organization Combating Cultural Intolerance
Meet Daily Point of Light Award honoree Peyton Klein. Read her story and nominate an outstanding volunteer or family as a Daily Point of Light.
A new friendship with a Syrian refugee in one of her classes inspired Peyton Klein to create an organization at her school to champion inclusion and foster diverse friendships throughout her community. Now 18, Peyton is the founder and executive director of Global Minds Initiative, a youth organization that utilizes its after-school tutoring program to combat cultural intolerance and discrimination. The program fosters a relationship between ESL (English-as-a-Second-Language) and NES (Native English Speaking) students, and in the past three years has impacted over 1,500 students across 23 schools in North America.
"Global Minds has given me a sense of social responsibility that I wouldn't have had otherwise," Peyton said. "I think the experiences and the stories of the people that I've met will stay with me for the rest of my life, and they'll influence everything that I do."
Describe your volunteer role with Global Minds Initiative.
I'm the founder and executive director of Global Minds since 2016.
We're now across 23 schools in the U.S. and Canada, and we impacted over 1,500 students. There was a media snowball amongst all the chaos of our current administration, and people started reaching out to me, this 15-year-old at the time, saying that the academic and social disconnect between native English-speaking students and English-language learners was apparent not only just my school but across schools internationally. I saw it as my duty and purpose to bring the power and the family and community that we built at Global Minds on an international scale.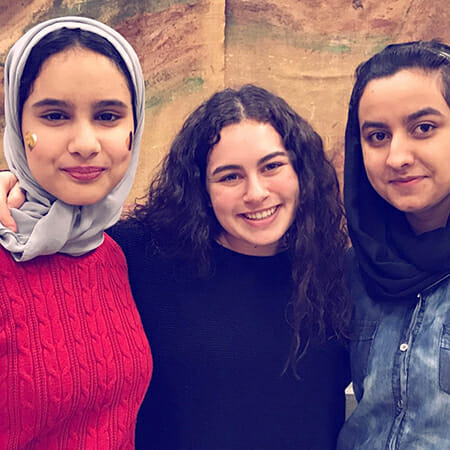 What inspired you to found Global Minds Initiative?
One morning I was sitting in one of my classes and I realized I knew everyone's name except for this girl sitting behind me. I realized in that moment that I believed in these values of diversity and inclusion and being welcoming, but I wasn't actually living by those values. I went up the this student and I learned her name is Khwala. After learning her name, we became friends and I started learning of her incredible story of refuge from Syria, as well as our mutual interest in cooking and fashion and things like that. I wanted to replicate that same friendship I had with Khwala across the school, because I realized that through connecting with her, I was overcoming so many stereotypes I had and misconceptions. It was not only benefiting her in the sense that I could help her navigate school, but in return she was helping me conquer my own biases.
How did you go about actually founding this Initiative?
After I had my conversation with Khwala, I had focus groups which basically was me bribing kids with Oreos to speak with me, and English-as-a-Second-Language classes at my high school. From there, we started in December with 10 people and then 20 and it just grew really naturally in this after-school program that celebrated diversity and championed inclusion, truly fostering a welcoming community at my school. We would do activities and talk about global issues. It was amazing.
What affect have you seen the program have on the students?
I think students feel more included in school. Whether it's a small wave in the hallway or going to the movies with friends, we've created a truly interconnected kind of family, to be honest, at my school. Internationally we're seeing these same effects, whether it's planning cultural potlucks to bring the community together or just really empowering youth and showing them that they can be the change. Global Minds is impacting students on a multitude of different levels.
Are there any future partnerships, programs, or events that you are excited about?
We're continuing to expand. In the next two years, we're going to be reaching 100 chapters. Anyone can start a chapter, they just go on our website and they fill out and go through our application process. We had a camp of Global Minds where we brought all of our chapter leaders to Pittsburgh to do leadership development and training and community building, really working on our national chapter network and how we can do everything better and create a brighter future.
What's been the most rewarding part of your work?
I think it's just the friendships we've built. We impact so many students, we do work across these incredible schools, but it comes down to the individual stories we hear. Whether it's a student joining a tennis team because she met another student on the tennis team, and now they're both playing together and having that really cool intercultural connection. Or just supporting each other as we go through the college admission process, or figuring out what we want to do one day. Or supporting each other when we're going through different tragedies that happen in our community, because that is the reality of the world we live in today. It's just those stories of connection and community and friendship that make it all worth it.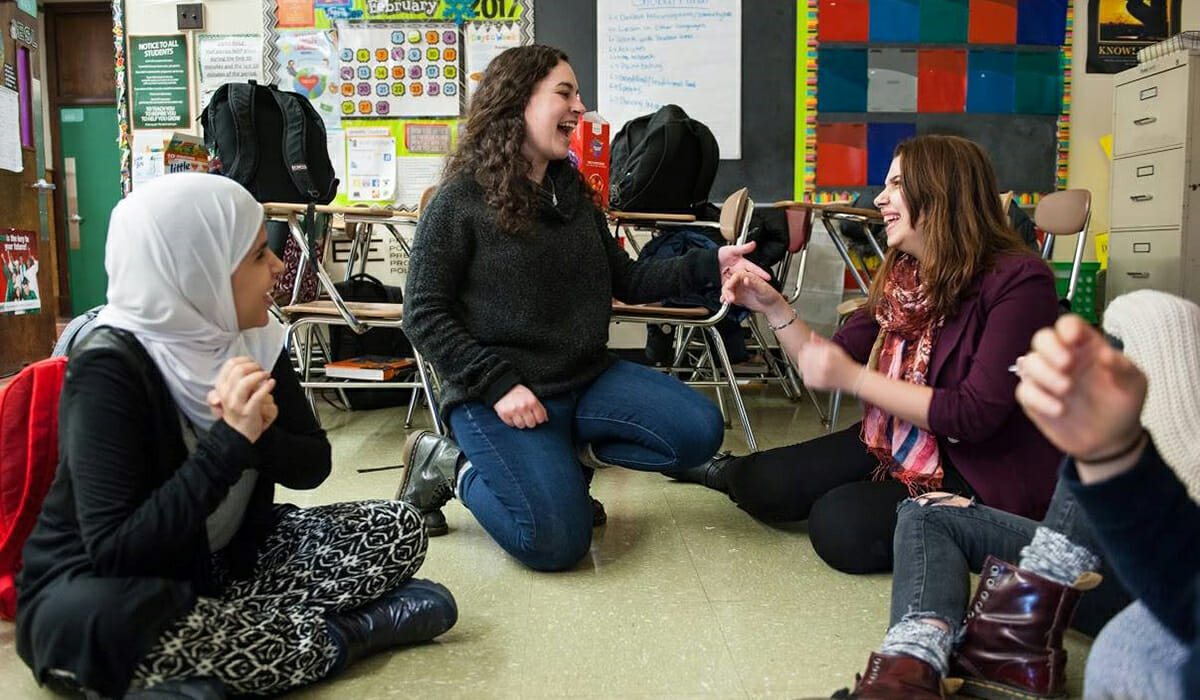 Why do you think it's important for others to give back?
I think that giving back to your community is in a way giving back to yourself. I've learned more from the people I get to work with every single day than they could have ever learned from me. It's helped me really find out what kind of person and what kind of leader I want to be in this world. I think also giving back is our social responsibility. In a way, we're all given this silver spoon or this privilege in whatever area that might be, and we all have to put in the work and level the playing field and all commit to making our communities better. Because in the end, we're only as strong as our weakest link, [which] is something that we always talk about at Global Minds. Our school is only as strong as the student who is struggling the most, so how can we lift everyone up and make our communities better?
What do you want people to learn from your story?
I think you have the power to make a change…The hardest part with anything is getting started. And you can do that. If this is a problem in your community, get in touch and we'll help you solve it. But if you have another problem in your community, find a solution or something you can do about it, because if you're not a part of the solution, you're a part of the problem.
Do you want to make a difference in your community like Peyton? Find local volunteer opportunities.
Share this post