Teen Serves Red Cross Through Educating Young People on Disaster Preparedness
Meet Daily Point of Light Award honoree Hamid Torabzadeh. Read his story and nominate an outstanding volunteer or family as a Point of Light. 
The American Red Cross has always been a familiar name for Hamid Torabzadeh, whose family regularly donates blood, as well as to the organization after natural disasters. When Hamid learned of a Red Cross club at his high school when he was a freshman, he knew he immediately wanted to sign up. 
Now a senior, Hamid remains a dedicated volunteer to the Red Cross. He currently serves as a field ambassador for the Los Angeles region, functioning as a liaison between the National Youth Council in New York and the youth program in Los Angeles. He also leads the organization's READYteens Program, which focuses on educating young people in the Los Angeles region on disaster preparedness, response, and recovery.  
Describe your volunteer role with the Red Cross. 
In the past year, I've had the opportunity to serve as field ambassador for the Los Angeles region, which is a youth opportunity for young adults to take initiative at a regional level. I've been working with National Youth Council, which is a 13-person body that represents the American Red Cross youth program on a national level, and basically serving as a liaison between NYC National Youth Council and the LA region's youth program. That means overseeing our 3,000 youth volunteers, our more than 150 clubs, and our five youth corps, which are our different territories across LA, including Long Beach, South Bay, and Southeast LA.  
With that opportunity and leadership role, I had the chance to lead our READYteens program and contributed to the expansions of the program. The READYteens program is committed toward educating youth, with a focus on high school level, in disaster preparedness and response and recovery. This is one of the core lines of service for the Red Cross, training services as well as disaster cycle services, so we're blending those two services to get more youth engaged with the Red Cross mission. The heart of the program at the beginning, before I was field ambassador, was just a summer program. Since becoming field ambassador, I've taken initiative to continue the summer program and expand it nationally, as well as lead year-long efforts including our READYteens preparedness workforce which is in the LA region. It enables year-long activities as well as a READYteens boot camp and club academy, which goes over the same content in disaster preparedness response and recovery. 
Why did you want to get involved with the READYteens Program?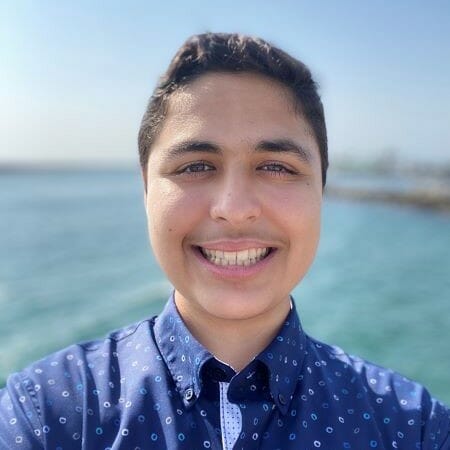 I want to pursue the medical field, and I'm very interested in public health. The READYteens project in particular was a really cool opportunity to combine medical training like CPR, first aid, basic life support, administrating emergency oxygen, stop the bleed, programs like that, with focusing on youth voice and preparing them for future disasters that could arise. In the program, we cover all sorts of content, including things like triage, communications during disasters, first aid medical, bleeding emergencies, Incident Command System, disaster mental health, and all these relevant topics that can be used at these students' school campuses as well as in their regular daily lives. It's been a really awesome experience to be able to impact a lot of youth in that way. 
Why do you think its important for youth to get involved with the Red Cross? 
Red Cross is driven 90 percent by volunteers. Youth are becoming a bigger part of that. I think as future leaders of our communities, it's important to show youth they can be involved, that they have a voice, and they can shape better practices, more education, more preparedness, and things like that for future generations, so that our communities are healthier, safer, and more connected. Beyond that, the Red Cross youth program emphasizes leadership development and personal character development. Within READYteens, of course we have the focus on disaster preparedness content, but we also have a focus on youth leadership voice and individual character development to really form an impactful youth that is aware of the community and wants to do more for the community. 
Is there any memory from your time with the Red Cross that particularly sticks with you? 
In the first summer program for READYteens, we did a triage exercise which had more than 150 people — youth mostly, with a few adult volunteers. We put a whole simulation on mass casualty incident and being able to respond to, in that case I think it was a 20-car collision. We were categorizing people based on their accident, based on their medical status, and medical condition. I think it was really eye opening to see how that was managed. 
Are there any future partnerships, programs, or events that you are excited about? 
Youth Focus will be doing YFAST stations, so youth-first stations, January 1st during the Rose Parade here in Los Angeles. Youth are very involved to serve people in the parade through these first aid stations. We'll be helping out those who require medical assistance. Red Cross has National Youth Involvement Month in November, so if there are any other youth out there who want to get involved with the Red Cross, November is the best time to do so.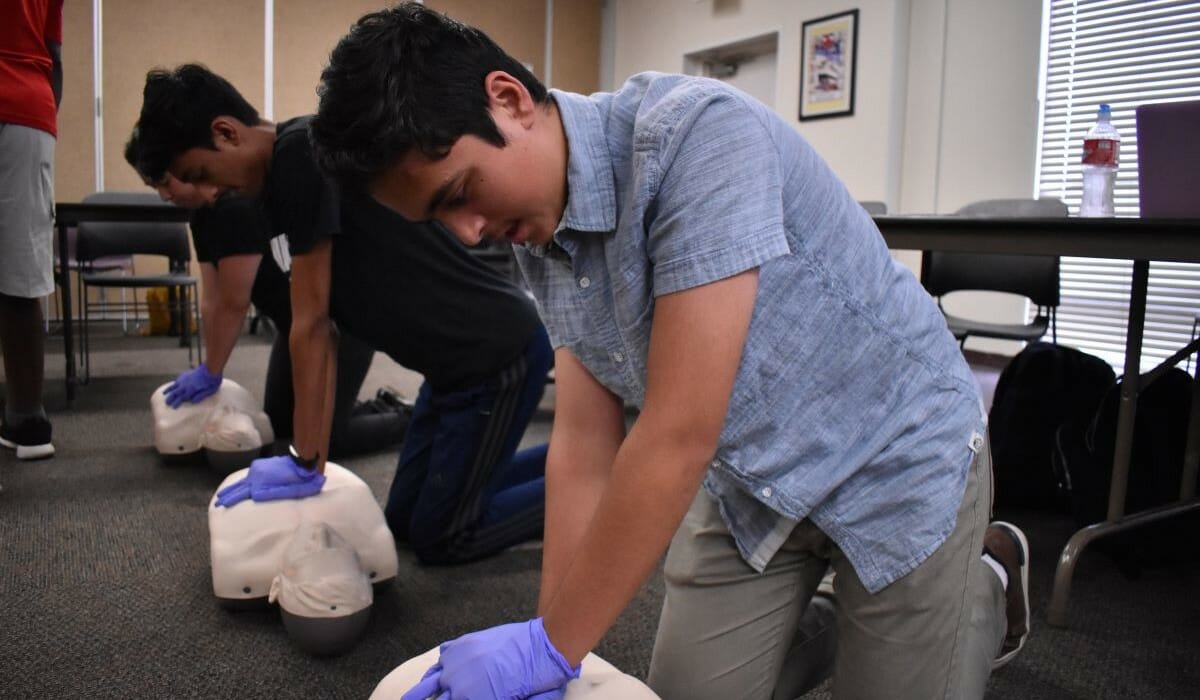 What's been the most rewarding part of your work?  
I think the most rewarding part of my work is being able to see the impact on people who are the same age as me. I've always learned from a lot of different people, so being able to impact others and for them to learn from me through the READYteens program, through my teaching of different subjects, through my training instructions, through my presentations, simulations, exercises, etc. It's been very rewarding to be able to have these students come back and say thank you for teaching me this. Some people older than me say, now I'm going to college and pursuing this because I was really fascinated by your presentation on Incident Command System or something like that. That's been really rewarding, being able to support youth who are the same age or even older than me and sometimes to hear back from them that I've been able to contribute to them in some way. 
What do you want people to learn from your story? 
I think the biggest thing is to get involved. I think there are a lot of different ways for people to get involved. The reason I got involved with the Red Cross is because I was passionate about healthcare work and community work, so I really wanted to use my passion and my interest and my experience and my skills to do some good work. There are lots of opportunities out there. I think when we focus on what our passions are and what skills we want to develop, and we translate that into doing community work, it's a really good mechanism to gain some skills and explore your passions a little bit more, whether that be medicine or anything else. 
Do you want to make a difference in your community like Hamid? Find local volunteer opportunities. 
Share this post