Teen Starts Student "Hugs" Chapter for Underserved Children
Sami Meyers is a 16-year-old junior, who plays sports in her free time, and one day wants to have a career in business. One thing that sets the Ponte Vedra, Florida teen apart from others? Her commitment to service, by helping local underserved children in her community.
In St. Johns County, Florida, where about 800 students are considered homeless, and thousands more are living at or below the poverty line, some children attend school with empty stomachs, or shoes that don't fit. Because money is so tight, these students sometimes lack mentors in their lives, books to read at home or funds for field trips. Working with Hugs Across the Country, an organization dedicated to meeting the basic needs of children-in-need, Sami started a student chapter of the organization at her high school in 2017. Through the chapter, Sami managed the Hugs Summer SOAR book giveaway and reading buddy program for hundreds of underserved K-6th grade children throughout the summer, a program that has now been extended into an after-school program during the school year.
By putting books into the hands of local children who may not have books in their own homes, and recruiting dozens of teenage volunteers to serve as reading buddies, the "huge-hearted" volunteer reaches upwards of 30 children during the school year, and is today's Daily Point of Light award honoree. Points of Light spoke to Sami to learn more about her work with Hugs Across the Country.
What inspires you to volunteer?
This summer, when we hosted the reading program in several locations and were reading with all the kids, it hit me how big of a need there is in our community for these kids, and how much help they need from us. It's crazy, because they live 10 miles away from me, but are living in such different conditions. Through our program, we're not just helping these kids read – we're forming bonds and developing relationships with them.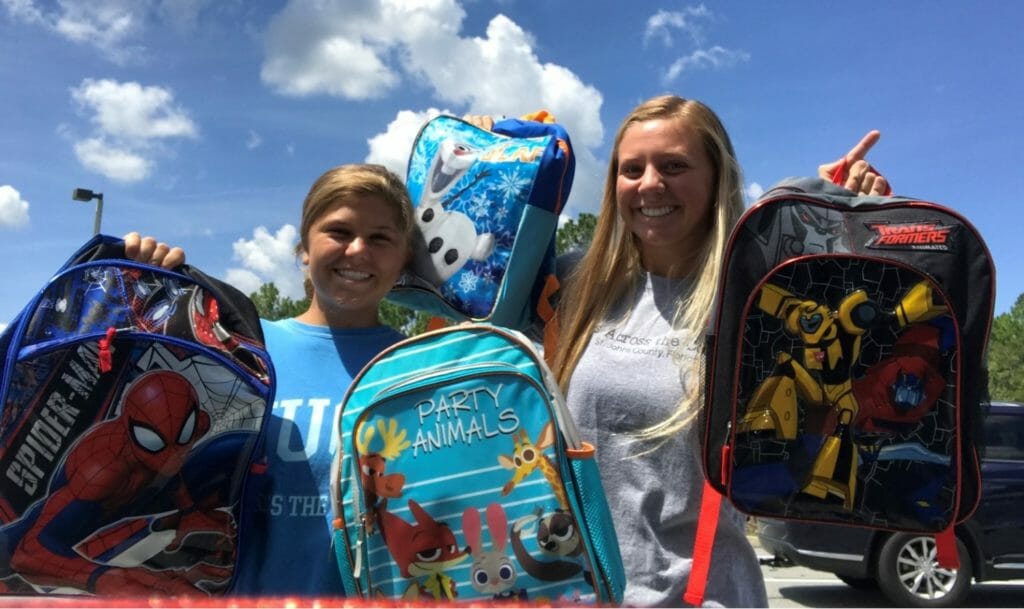 Why do you think it's important for others to give back?
For two reasons: First, you get to meet more people and see how you can relate to them across the differences in your lives. Secondly, you learn more about yourself and your surrounding community. If you have the ability to give back, it's a good thing to do
What's been the most rewarding part of your work?
For two months over the summer, we hosted our reading program at 5 locations once a week. Every time we went back, the kids were just so happy and excited to see us. We gave them free books at the end of the program, and they thought it was the best thing ever. It's rewarding for me to make other people happy.
What future events do you have coming up that you're excited about?
We're planning a holiday drive for the kids, and we'll host a party in December. Check out our website for more information about future events, and how you can help: http://www.stjohnshugs.org/.
What's one thing you want people to take away from your story?
It's important for both young and old people to know that you can have an impact at whatever stage you are in at life. I'm 16-years-old, and I'm impacting people that are younger than me. Anybody can make a difference.
Do you want to make a difference in your community like Sami Meyers? Visit All For Good for local volunteer opportunities.
Post written by Marlena Militana.
Share this post