Teen Starts Youth-Led Nonprofit to Teach Neuroscience to Kids Around the World
Meet Daily Point of Light Award honoree Nethra Srinivasan. Read her story and nominate an outstanding volunteer or family as a Point of Light.
After seeing drugs and vaping negatively affecting students at her high school, Nethra Srinivasan decided she wanted to do something to help diminish the stress that causes many young people to turn to addictive substances. In 2018, the 16-year-old founded The NeuroKidz, a youth-led nonprofit that teaches neuroscience to children as a way to help implement healthy habits at an early age. The NeuroKidz works with about 40 schools across eight states, as well as four countries internationally, and has about 50 volunteers teaching over 650 students. Nethra is also currently working to partner with schools in three additional countries.
In addition to her nonprofit, Nethra started a Make-A-Mask Challenge last spring in order to donate homemade masks to hospitals during the peak of the COVID-19 pandemic when the country was facing a personal protective equipment shortage. She implemented the challenge in both her hometown of San Jose, Calif., as well as multiple other states. Nethra ultimately collected over 4,700 masks that were then delivered to seven California facilities, including hospitals, clinics, and homeless shelters. Due to the recent spike in COVID-19 cases, Nethra is planning on organizing another challenge soon.
Describe your volunteer role with The NeuroKidz.
I am the founder and president of The NeuroKidz, which is a youth-led 501(c)(3) nonprofit organization dedicated to enriching the lives of children from diverse backgrounds by providing exposure to neuroscience. We established our organization in 2018 and we partner with schools in our community to spread a greater understanding of neuroscience through interactive lessons and hands-on activities. We operate in eight states and internationally in India, Greece, Kyrgyzstan, and Oman. I specifically create curriculum as well as coordinate volunteer teachers across the globe. I also teach students in my own community. I work with parents and schools, and I conduct workshops at libraries.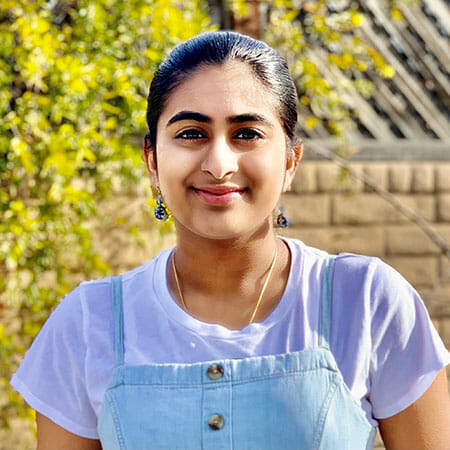 What inspired you to start this?
Founding a nonprofit was not exactly what I had in my plans, but once I found a cause I was passionate about, it was hard not to. I just went all in. I founded The NeuroKidz in 2018 after a disturbing incident. I saw police officers sprint toward a boy at school, thrust him to the ground, place a hood on his head, and handcuff him. A closer look revealed he was from my P.E. class and had been caught selling drugs. At many schools, including mine, vaping and drugs have become the norm due to pressures not only to teenagers but to adults as well. One of my close friends even contemplated ending her life. Children in lower socioeconomic status are even more susceptible to the stress. After some research, I found many teenagers use these substances due to daily stress, so I was driven to discover how to reduce stress from an early age. I realized if kids knew how their brains worked, they would know how to cope with pressure, and would not resort to drugs. This is why I became a mental health and early neuroscience education advocate. I started my nonprofit to teach neuroscience to underprivileged elementary and middle school students to challenge their curiosity, help them implement healthy habits, and develop into mindful and emotionally-strong individuals. On a larger scale, I wanted to combat the societal problem I saw around me.
Are there any stories from your time volunteering that stick out to you?
When I first started the program, the students were uninterested and apprehensive about neuroscience, but within a few classes, they began to see that the program was the highlight of their week. They themselves would give me ideas for activities for the next week, would bring puzzles, and would prepare brain teasers to share with the class as part of their warmups. I remember a third-grader, Danielle, came from a hard background and she always sat in the back of the class, but this one day she ran up to me with her neuron model, thanking me profusely during our workshop after school. She said it was the first time she had ever done something this fun in science. It fills me with emotion since I was able to open a new avenue for her to get involved. There was also this other time that I cancelled class because I was sick, and the next week when I met them, they were so worried about me and were sad we did not have class that day. They asked if I was alright and brought me flowers and things like that, which was just so heartwarming.
Can you tell me about the Make-A-Mask Challenge?
I started the Make-A-Mask Challenge in the spring of 2020 when I heard about the major mask shortages in hospitals due to the spike in infections. In the fight against the coronavirus, healthcare professionals are most susceptible to infection and they're in need of personal protection equipment to serve their patients. Due to a major mask shortage of N95 masks at the local hospitals, professionals were wearing the same masks repeatedly for several days. I started the Make-A-Mask Challenge during the peak of COVID to collect and donate homemade masks to local hospitals to wear over their N95 masks, which extends the life of the N95 masks and helps medical professionals to save more lives. It's the least we can do while staying at home.
What did you do to collect the masks and mobilize people?
I launched the Make-A-Mask Challenge through Facebook as a multi-state effort to collect and donate homemade masks to the local hospitals. My mentor in the Silicon Valley Monterey Bay Council Boy Scouts helped promote the challenge and in just a few weeks, I collected more than 4,772 pieces of PPE, valued at over $35,000. This was through going to individual houses and picking up the masks, and masks that were made out of state were shipped to California. We took those masks and we delivered them to over seven California facilities.
What's been the most rewarding part of your work?
Working with the kids and making a meaningful difference in their lives is the most rewarding part of my service with The NeuroKidz, because it's so humbling to hear your students run up to you saying that this program is their favorite part of the day. They love learning about the human brain, solving lateral thinking puzzles, and doing hands-on activities. They are happier and their grades have risen after this program. One student now aspires to become a doctor and teach neuroscience. It's so amazing to see children breaking boundaries and looking beyond. I vividly recall a conversation with one of my students. One day a couple of months after I started a program at a school, a fifth-grade boy came up to me after class and he was so excited, with a huge smile. When I asked what the matter was, he said he was very proud of himself. He said, "I visited my 18-year-old cousin and he offered me a cigarette to try, and guess what? I said no and I even lectured him on all the harmful effects of cigarettes on the brain." After hearing this, I was so proud of him too, that these lessons are actually having an effect on the students. These gratifying results really fortified my commitment to community and volunteerism.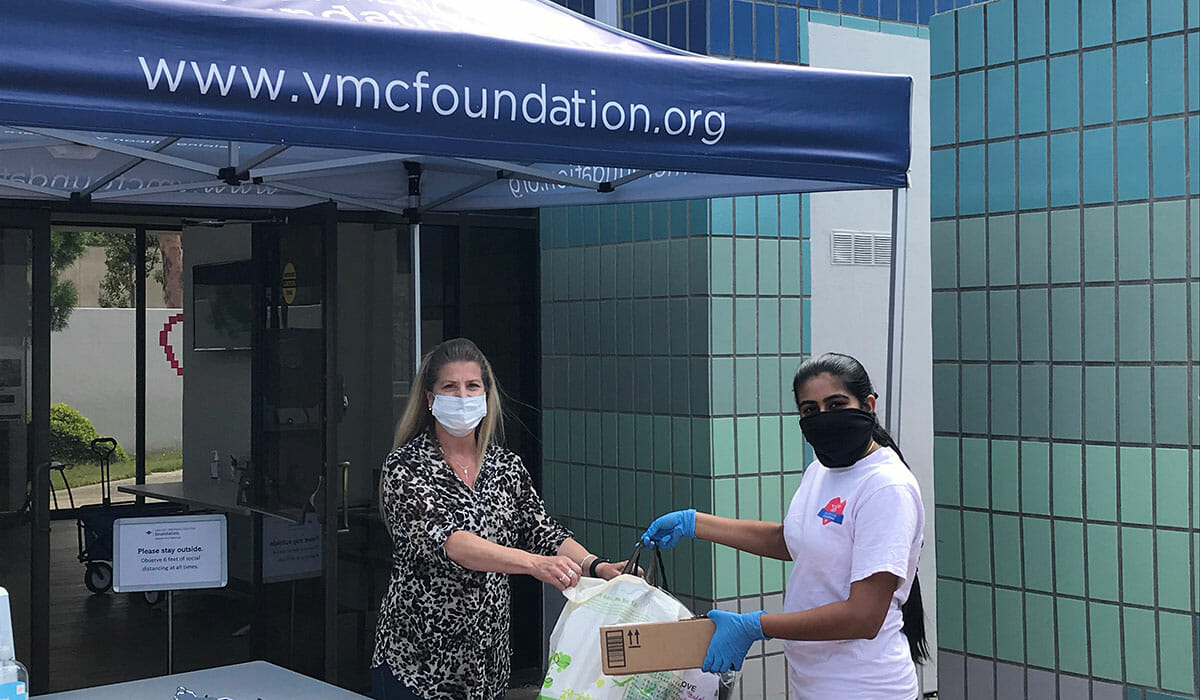 What have you learned through your experiences as a volunteer?
With the NeuroKidz, I learned as much from the kids as they learned from me. I acquired valuable skills such as curiosity, patience, and perseverance, which I demonstrate when reaching out to new volunteers, students, and schools, while juggling school work and other extracurricular activities. I used to be a shy person but teaching neuroscience has built my confidence in public speaking, communication, and patience. In addition, starting a nonprofit and volunteering for a cause is not easy. It requires careful planning, organizing, and smart execution to be successful. To jumpstart my program, I sent out emails to many schools to which only a few responded, which taught me resilience and perseverance. In addition, reaching out to volunteers throughout the world to spread the message of early neuroscience education was challenging as well, but through reaching out on various social media platforms, we were able to get the number of volunteers that we have today. Most importantly, I developed gratitude for all the opportunities I have to not only better my life, but also the lives of others around me.
Why do you think it's important for others to give back?
I think that it's important for people to volunteer and to give back to the community because volunteering allows us to meet and learn from a diverse set of people. It builds life skills such as confidence, patience, and communication, and it helps you mature as a person as well as succeed in life. Besides that anyone can make a difference in the world, it's our duty as citizens of our society to give back to our community. Most of us are fortunate to have the lives we have, so we should do our parts to brighten the lives of others. It's our moral obligation especially during these difficult times. I truly believe when you give to others, you add to their lives and the kindness multiplies. By adding to theirs, you add to yours, too.
Do you want to make a difference in your community like Nethra? Find local volunteer opportunities.
Share this post