Teen Volunteer Brings Computer Science Mentoring to the Doorstep of Next Gen Innovators
Meet Daily Point of Light Award honoree Samvit Agarwal. Read his story and nominate an outstanding volunteer or family as a Daily Point of Light.
A techie himself, 17-year-old Samvit Agarwal says he often helped younger kids in his neighborhood with technology-related questions. Making these connections, the West Windsor, New Jersey high school senior realized the children were passionate about tech, but lacked the resources to apply their interests.
Launching CS Remastered in 2018, Samvit is bringing free one-on-one computer science mentoring to the next generation of innovators across the United States and also internationally, including in China and India. Since the start of the COVID-19 pandemic, Samvit has provided weekly virtual classes for students and has partnered with a handful of organizations to help mentor underserved students. Working alongside more than 250 volunteers, Samvit has connected with more than 300 students thus far, using his technical skills to better the community around him and inspire other youth to volunteer.
What inspires you to volunteer?
I'm inspired to volunteer because of my ability to help kids by doing something I personally love. I'm very interested in computer science and using it to make an impact inspires me.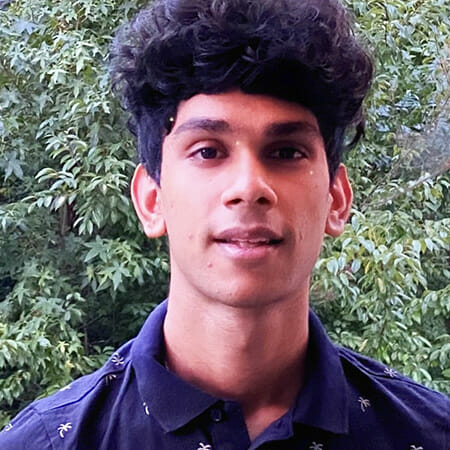 Describe your volunteerism with CS Remastered.
As founder and president, I mentor students weekly. Our classes are free but we fundraise to help support our logistics. We've also recently partnered with other nonprofits including HomeFront NJ and Girls Who Code to support their technology efforts. I'm also committed to outreach to grow our organization, and I manage our team of officers.
Share one personal story with me from your volunteerism.
I started working with a student who didn't have exposure to computer science. I mentored him for almost two years, and now, when he comes to our classes, he's learning high school level material. He's told me he appreciates that I was able to teach him to that level, and for me, It's amazing to see the amount of growth in someone that young just by working with them diligently. It makes me feel joyful that I've achieved something so meaningful.
Why do you think it's important for others to give back?
It's important, especially for people with my background who have access to resources and opportunities. Volunteering helps you use your resources and what you have access to in a positive way to make a meaningful contribution.
What's been the most rewarding part of your service?
It's rewarding seeing each of these kids grow to that level at such a young age and inspire them to expand their knowledge of computer science.
How have you continued to volunteer throughout the pandemic?
Before the pandemic we offered mentorship in person, so we've now switched to a virtual learning environment. We've continued and established partnerships with organizations like HomeFront NJ and Girls Who Code to bring mentoring to these underserved communities. We've also started fundraising for underprivileged students, because some don't have computers at home.
In one word, what does volunteering mean to you?
Impact.
When you're not busy with school or volunteering, what do you do for fun?
For fun? (Laughs). I work on a lot of tech related projects. I also participate in My UN debate club at school.
How can readers help?
Please visit our website for more information about how you can help by volunteering or if you'd like to sign up for our classes.
Do you want to make a difference in your community like Samvit Agarwal? Find local volunteer opportunities.
Share this post