Teen Volunteer Helps Kids Spark Lifelong Passion for Science
Meet Daily Point of Light Award honoree Saiya Shah. Read her story and nominate an outstanding volunteer or family as a Daily Point of Light. 
When schools around the United States sent students home for remote learning, 16-year-old Saiya Shah says she noticed how difficult it was for teachers to conduct hands-on activities.  
Launching Science For Kidz in November 2020 as part of her Girl Scouts Gold Award, Saiya, a Fullerton, California student, is offering hands-on science activities and experiments to promote, support and enhance high quality science and STEM education for children. Science for Kidz has reached more than 1,000 elementary school students around the U.S. as Saiya works to democratize STEM, a field she says historically lacks racial and gender equity. Engaging children and opening doors to a future in STEM, Saiya is sparking a lifelong passion for science through volunteerism.  
What inspires you to volunteer?
I'm really excited to volunteer because I want to make a difference in my community. There's a lot of people who are struggling in a lot of different ways, and volunteerism is the best way to provide aid in whatever way we can. Our ultimate goal is to create a more positive community. 
Describe your volunteerism with Science For Kidz.
As founder, I'm in charge of managing all activities as well as our chapters and volunteers. I initiate and lead projects, including our videos, and as [pandemic restrictions have eased], we've done more in-person activities in our area. Typically, in exchange for our science kits, which include materials and a QR code to access science videos, schools provide us with materials for our activities so students can use them at home.  
Share one personal story with me from your volunteerism.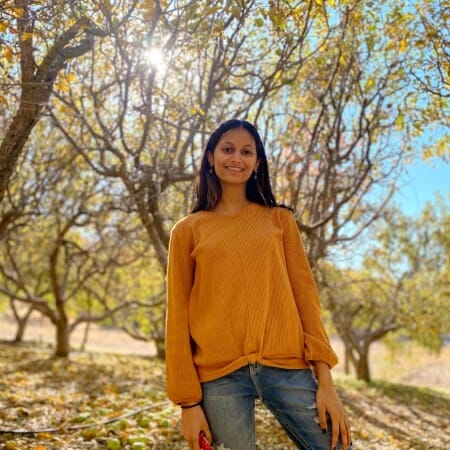 We hosted a virtual session and noticed one kid was struggling making the experiments. We were able to guide this student through the experiment, and when they finally got it, you could see their excited face on Zoom. It made me really excited because you could see the kid was really engaged, and you could see the spark for STEM.  
Why do you think it's important for others to give back?
We're trying to make society more equitable for people. We give students a chance to try something they haven't tried before. Not everyone is born into the same circumstances, but by lending a helping hand and creating more equitable experiences, we make a difference and make it more fair for everyone as well.  
What's been the most rewarding part of your service? 
It's rewarding to see the excitement from kids when performing different experiments virtually or in-person. Some teachers have sent us photos of kids performing our experiments, you can see how excited (they are.) If you really engage students with activities and they enjoy them, it's super cool how proud they are of the final product. 
What's your favorite experiment?
Bouncing Bubbles. The science behind the experiment isn't super complicated, but it's a really fun experiment for students and for me. You blow bubbles and bounce them on your hand. The materials include our Bouncing Bubble mix and a bubble wand, which is a pipe cleaner folded into a circle. 
What's in the future for your volunteerism?
We were able to reach out to different schools and teachers during the pandemic because students needed more things to do. Our volunteerism will continue because we're still focused on trying to bring hands-on activities to students. Especially with racial and gender discrepancies in the STEM field, it's so important to offer at-home opportunities to students who don't otherwise have access.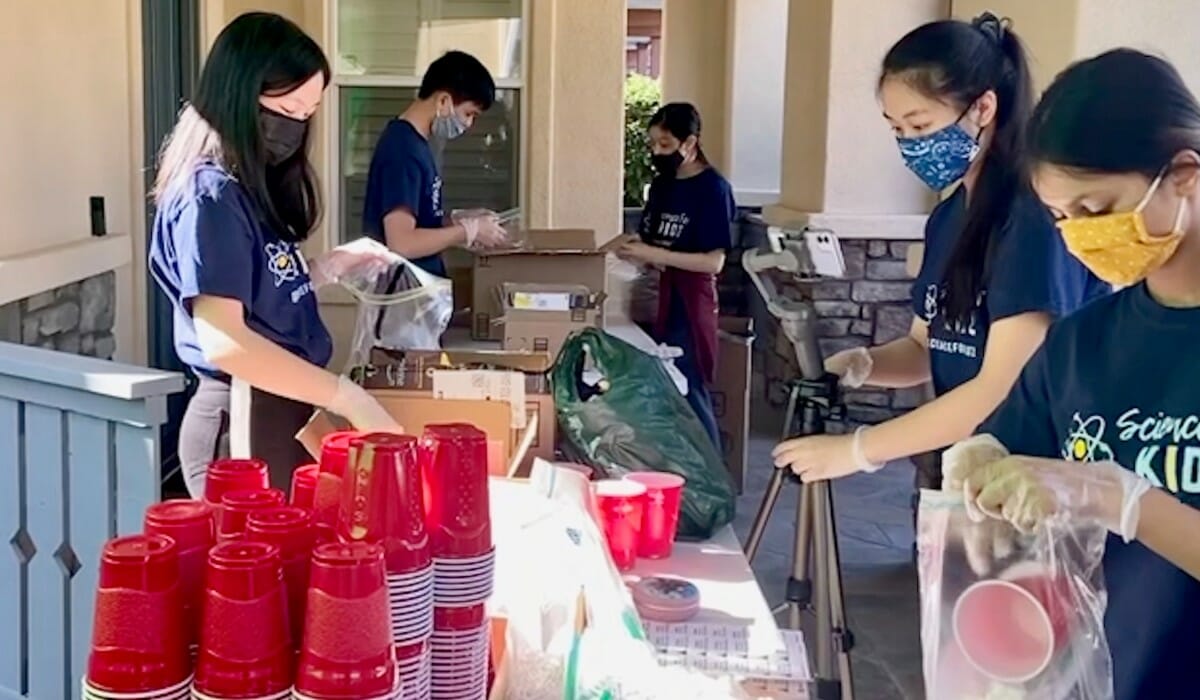 In one word, what does volunteering mean to you?
Teamwork. The most important part of volunteering is creating a team of dedicated people who are also passionate about the same idea. It only takes one person to motivate a group of people to take action, but in order to make change, you need the entire community to make a difference. There is more power in numbers. 
When you're not busy volunteering or in school, what do you do for fun?
I compete in cyber security competitions through our high school cyber security program, CyberPatriot. That's been really fun. 
How can readers help?
Please visit our website for more information on how you can help.  
Do you want to make a difference in your community like Saiya Shah? Find local volunteer opportunities. 
Share this post