Teen Volunteer Inspires Brighter Futures for Students through Tech Innovation
Meet Daily Point of Light Award honoree Anya Sikri. Read her story and nominate an outstanding volunteer or family as a Daily Point of Light.
16-year-old Anya Sikri says she'd noticed a large wealth disparity where she lives in San Jose, California, low-income students lacking the same educational opportunities that their wealthier peers enjoyed.
Dedicating her volunteerism to introducing underserved students to technology, Anya launched Youth Tech Leaders in March 2019. The organization provides every child with the opportunity to become a technology leader, regardless of financial means, education and location. Connecting with a couple hundred students thus far through service, Anya is putting technology into the hands of those in need to inspire brighter futures.
What inspires you to volunteer?
When my students learn something new and interesting that they've never had an opportunity to experience before. Seeing their smiles and happiness and fostering innovation and creativity in students inspires me to volunteer.
Describe your volunteerism with Youth Tech Leaders.
As founder and president, I create events, coordinate with our partner organizations, volunteers and mentors, recruit students to participate and organize lesson plans. We provide courses that help students get the core knowledge for a technology and business career.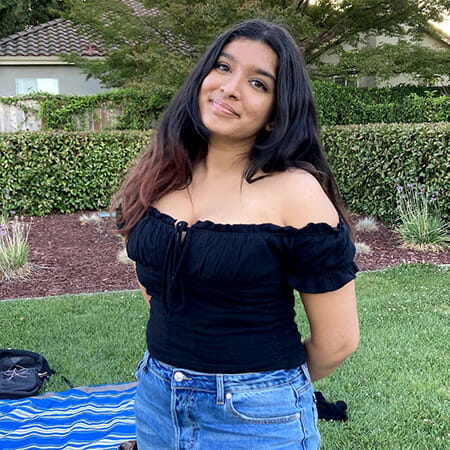 Share one personal story with me from your volunteerism.
Before the pandemic, we held in-person lessons and labs like DNA extraction and cheese culturing. I was teaching a lab that was like the back of my hand to me, but a new concept to a student. He had to re-do it a few times, but by the end, he was fascinated. I feel very fortunate for my education, and I wanted to continue to make a difference in the lives of other people. It makes me feel really happy and grateful that I have the power and ability to bring something so special to others.
Why do you think it's important for others to give back?
To be able to make a difference in the lives of others is really amazing and special. Everybody should volunteer because it only takes up a small portion of your life and time.
What's been the most rewarding part of your service?
When students come back after learning a difficult concept or topic, and they're able to explain it or understand it very proficiently, that's the most rewarding, because they got something very tangible out of it.
How have you continued to volunteer throughout the pandemic?
Instead of in-person classes and labs, we held online sessions, but still had to keep students engaged. We researched virtual labs that students could do, and still taught them concepts without being hands on. We were able to reach more people through our virtual sessions, in addition to partnering with Northwest YMCA of Silicon Valley.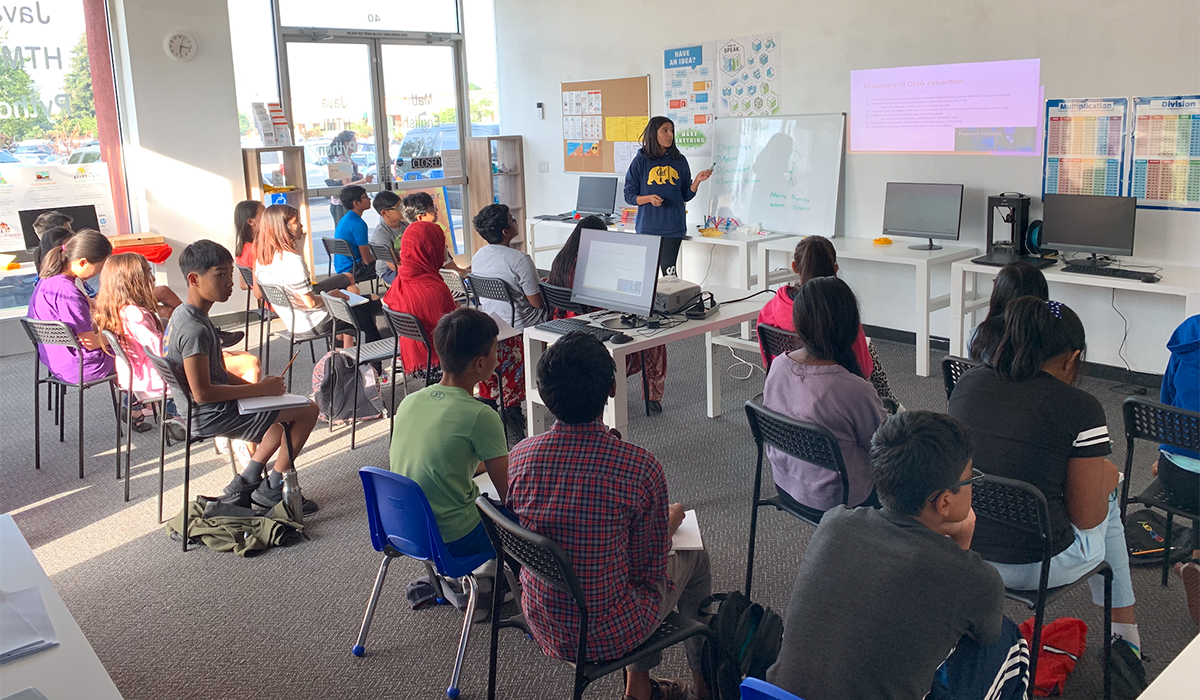 In one word, what does volunteering mean to you?
Contribution.
When you're not busy with school or volunteering, what do you do for fun?
I love watching Netflix and driving with my friends.
How can readers help?
Please visit the Youth Tech Leaders website for more information about how you can help.
Do you want to make a difference in your community like Anya Sikri? Find local volunteer opportunities.
Share this post