Teen Volunteer Unites Students to Serve Impoverished Bangladesh Children
Meet Daily Point of Light Award honoree Jahin Rahman. Read her story and nominate an outstanding volunteer or family as a Daily Point of Light.
16-year-old Jahin Rahman says examples of heartbreaking poverty in her native Dhaka, the capital of Bangladesh, can be found on every street corner. "You see youth around railroads or traffic signals. They don't have proper clothes, they usually look like they've been through a lot. 6 or 7-year-olds are fending for themselves, begging for money with their younger baby sibling on their lap."
Committed to supporting children of Bangladesh to improve their education opportunities, Jahin founded Efforts in Youth Development of Bangladesh (EYDB) in 2018. With the goal of decreasing poverty levels, the organization has helped thousands of children across Bangladesh thus far, most recently focusing on providing virtual education to children amid the pandemic. Offering resources and facilities to support education, Jahin, a New York City resident and rising high school senior, is improving lives and making the world a better place.
What inspires you to volunteer?
I grew up in Bangladesh and came to the United States in the 4th grade. Being raised in Bangladesh, I was aware of childhood poverty and how that resulted in inadequate education and human rights. It didn't seem balanced to me that I had access to the basics needed to succeed that these children didn't. That imbalance inspires me to volunteer.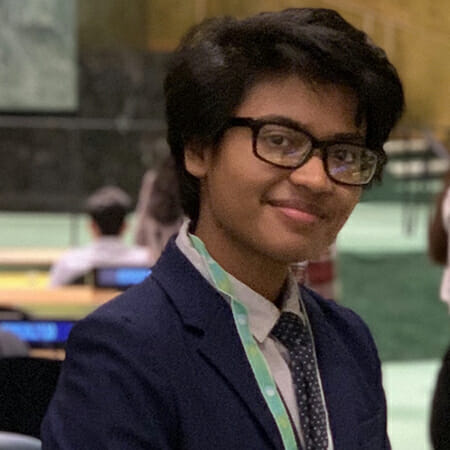 Describe your role with Efforts in Youth Development of Bangladesh.
As founder, I fundraise, train our volunteers, and maintain relationships with our partners in Bangladesh. We donate money to these partners and have volunteers on the ground helping to buy needed supplies and items. Once I realized there were ways to help children and I had classmates who would support me, we started reaching out to impoverished schools in Bangladesh. We bought new clothes and books for students at an orphanage. That act of service inspired us to do more. We've built a library and donated books, helped to build a daycare, a drug rehabilitation center for addicted youth and a small school. Our organization is student-run, with 300 volunteers from eight different countries in total.
Share one personal story with me from your volunteerism.
I visited a drug rehabilitation center for addicted youth in Bangladesh where we'd implemented a literacy project. I brought the children at the rehab some chocolates and toys, and spent the day with them. One little child stood up and thanked me, saying they were learning how to read because of me. The rehab manager told me that day to remember that while I might not be able to change everybody's life, as long as I change the life of one person, that means a great deal. Even making a difference in one person's life is a big deal for me, because that change means we're changing the world.
Why do you think it's important for others to give back?
Society is not equal, we can't do anything about it, that's just the way life is. The only thing we can do to ensure that people at least have the same basic rights comes down to how humanitarian we are as a society. No matter how small the act is, service means that everybody is closer to having the same rights.
How has your service adjusted amid the Covid-19 pandemic?
For many children in Bangladesh, there's no such thing as remote learning because of the pandemic. These children may not even go back to normal schools after this is all over. We decided to offer a year-long education program for 4,000 children which will hopefully be implemented this fall. Additionally, we had several projects, including helping to build a daycare and drug rehab center in Bangladesh, that have been put on hold because of the pandemic. As we watched unemployment and deaths spike in Bangladesh, we decided to get in touch with Beacon Point to get funding directly to the slum families most in need. Our monetary support is providing a month's supply of food to families. We are also currently training our volunteers on Zoom.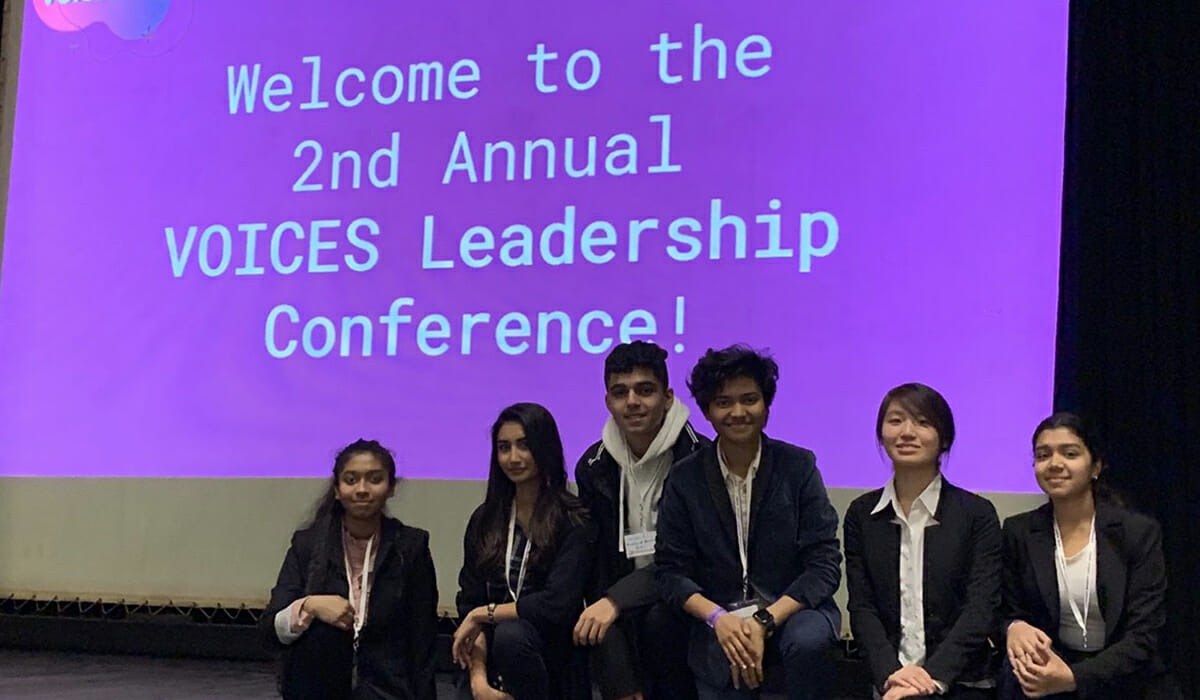 In one word, what does volunteering mean to you?
Impact. My service impact is changing lives.
When you're not volunteering or in school, what do you do for fun?
I love to read and play guitar. My favorite book at this moment is "Becoming" by former First Lady Michelle Obama.
How can readers help?
Please visit Efforts in Youth Development of Bangladesh's website for more information about how you can help.
Do you want to make a difference in your community like Jahin Rahman? Find local volunteer opportunities.
Share this post