Teenager Facilitates Food Recovery and Composting Programs to Feed Families and Help the Environment
Meet Daily Point of Light Award honoree Shrusti Amula. Read her story and nominate an outstanding volunteer or family as a Daily Point of Light. 
Shrusti Amula was just 13 years old when she founded the Rise N Shine Foundation Inc. in 2019. Challenged with solving a problem in the local community for a STEM competition, she identified food waste as an issue that contributed to the effects of climate change while recognizing that the solution could benefit those facing hunger and homelessness. After starting her first composting program in a local school, Shrusti saw the impact she was making and decided to expand the program and incorporate food recovery.
This passionate dancer and cricket player has only recently gotten her driver's license but has already made changes in her community that will benefit the area for years to come. Today, Shrusti's organization runs composting programs in eight schools and has donated over 50,000 meals to those in need. It has diverted over 35,700 pounds of food waste from landfills, helping schools get "Green School" certified in the process.
What inspires you to volunteer? 
We didn't really compost at our house, and I didn't learn about it in school. I just felt a need to help the environment, because we're in a really bad place, and someone needs to stand up. Rise N Shine is committed to making sure that food is used for its intended purpose: to feed people. Everyone knows that food waste is such a big issue, but no one really thinks about the environmental aspect of it. One of the things that I do is start composting programs in local schools.  
In my county, all the food waste goes to incinerators instead of landfills, which are much more harmful for the environment. We found that around 40% of all waste is food waste, so we're trying to keep that 40% from going to incinerators by turning it into compost, which is a lot better for the environment. Also, we're trying to recover uneaten food in schools and donate it to those in need.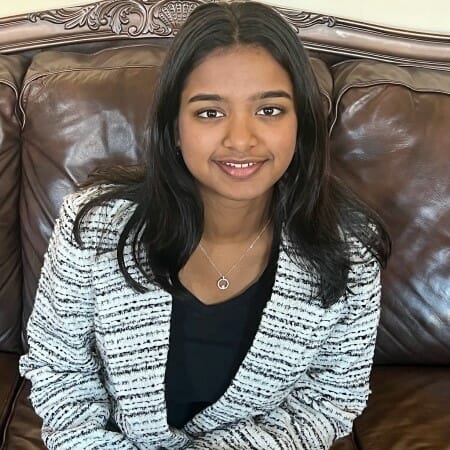 Describe your volunteer role with the Rise N Shine Foundation Inc.
I founded the organization in 2019. When we started, it was just me. Now, we have 10 people on our executive board and many volunteers. Some people started in elementary school and others in high school. We try to make it completely youth-based and turn volunteers into leaders who can then make change in their own way. 
When we recover food from local businesses, we have to go pick it up almost every single day. For food recovery in schools, I'm partnered with the MCPS Department of Sustainability and Compliance, and their leader drops it off to our house, and we donate it from there.  
Some of the schools you implement composting programs in are full of very young students. Is it challenging to teach them their part the process?
A lot of people hesitate to teach elementary schoolers, because they think it's going to be difficult, but I find that they catch on quickly. One of the things that we do to ensure that they understand completely is show them cute little videos about a week before we actually start the program.  
We also create posters to hang up in the school, so they have an idea of what they're going to do before they actually do it. And then on the day we actually start the program, I go there in person with members of our organization. We walk them through the process of sorting your waste. They're really excited and they mostly get it by that point. 
You lobbied for
Senate Bill 124
, a grant program for composting in Maryland schools. What were some of the things you did?
That was a really exciting time. I'm in a student group that created a postcard campaign. We sent out postcards to schools across Maryland, and we received the support of over 6,000 community members from 23 schools across the state. Then we went to Capitol Hill in March or April of 2022 and dropped off the postcards to the different legislators there, talking to them in-person and trying to convince them to vote for these bills. A lot of it was virtual as well, so I was able to testify online.  
Is there any other legislation that you guys are focused on right now? 
We're mostly focused on these two bills. It was supposed to have around half a million dollars for composting in schools, and the bills got passed, but the funding didn't. So, we're still working on getting funding. 
What's been the most rewarding part of your work? 
It's knowing that it's actually having an impact on people's lives and the environment. I've even heard that the younger students are going home and telling their parents about the composting program, and they're starting it in their own homes.  
We also do something called Food Pop Up Pantries to give away food we've recovered to folks who have experienced homelessness in our county. I love seeing them in person. They're excited, because it's one of the only opportunities they have to receive healthy, organic food, and they're very grateful. I love talking to them.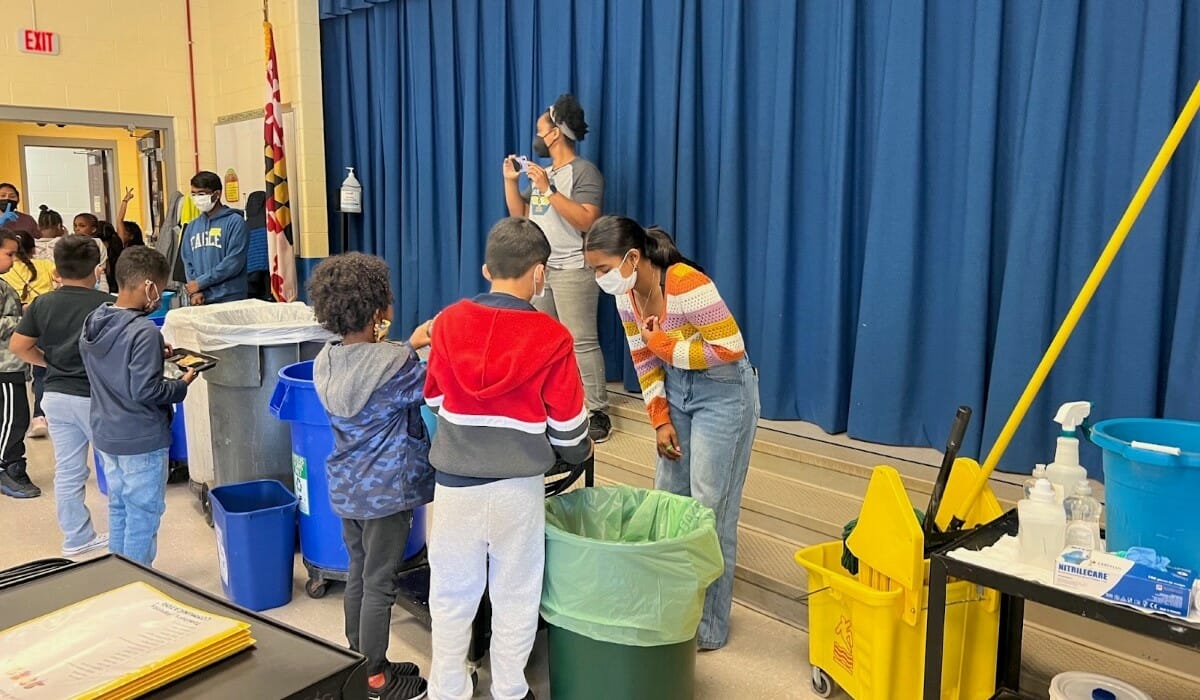 What have you learned through your experiences as a volunteer? 
When you're young, you feel like only older people can make bigger changes, but one of the most important things I've learned is that no matter how young you are, you can always make a big change in your community as long as you're willing to put in the work.  
Are there any future partnerships, programs, or events you're excited about?
We're presenting for the fourth time at Maryland Association for Environmental and Outdoor conference in February. I also look forward to just talking to other schools and trying to expand the reach of the programs. I've been talking to our county, and we're hoping that food recovery will be in all schools by the end of the next school year. It's a lot of work, but I'm very excited for that.  
What do you want people to learn from your story?
There's a quote that one of my mentors told me that I try to keep in my mind for everything I do: "Be a solutionist, not just an activist." Everyone has opinions and things that they're passionate about, and that's great, but only solutionists will make the change. If I want something change in our community, I have to take the actions to make it happen.  
Do you want to make a difference in your community like Shrusti? Find local volunteer opportunities. 
Share this post
---