Teen's Sustainable Service Promotes Healthier Lifestyles Under Quarantine During COVID-19 Pandemic
Meet Daily Point of Light Award honoree Matt Tengtrakool. Read his story and nominate an outstanding volunteer or family as a Daily Point of Light.
The COVID-19 pandemic has crushed daily routines for individuals, curtailing commutes to work, exercise and other stress-reducing activities. High school senior Matt Tengtrakool is pushing back against this diminished activity and infusing communities with 'green' resources.
Founding QuaranGreen in early March as the increasing threat of the coronavirus became evident and community quarantines loomed, the Burlington, Massachusetts 17-year-old uses lettuce plants to support healthier lifestyles. Innovating on ways to help individuals curb aspects of an unhealthy lifestyle that arises with quarantine including stress and unhealthy eating, Matt decided that through a simple and easy first step: growing a lettuce plant in one's home, families could focus on de-stressing through gardening and the basics of getting their lives back on track.
Promoting personal nutrition and helping people re-establish a sense of routine during a once-in-a-lifetime health crisis, Matt has distributed resources to more than 2,000 households thus far through his youth-run organization, and is inspiring other teens to serve their communities in unique ways.
What inspires you to volunteer?
I've always been really active in my community. Growing up, I was lucky enough to be raised in a great community and I had a lot of opportunities, especially centered around the environment. As I grow older, I feel it's important to give back to my community and environment.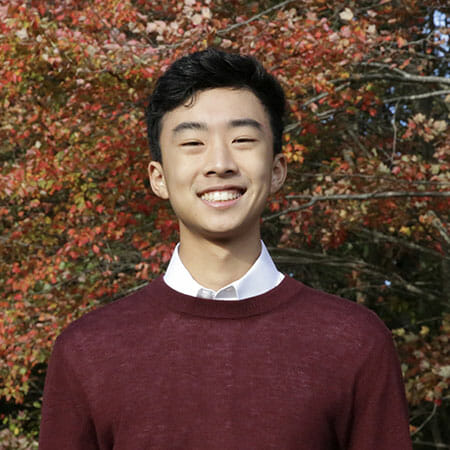 Describe your volunteerism with QuaranGreen.
As founder and president of QuaranGreen, I schedule all of my different community operators, nearly 150 youth volunteers in total, who work in each community. In the beginning, I used grant money from Peace First to kickstart my program in Burlington, and have slowly expanded to serve households, community organizations like food pantries and schools in over 25 towns across the state. We are supporting local businesses by managing lettuce plant distribution from local farms and businesses to households. We've distributed thousands of lettuce plants and information packets thus far and have been awarded five national grants that have totaled over $10,000 to support the organization.
Share one personal story with me from your volunteerism.
One teacher of ours was so inspired by my project that they built a garden in their own backyard. That shows the impact we've made in our community, how small changes can lead to larger community responses. We are handing out informational packets and lettuce plants to provide the simple first step for people to have little produce sources in their home, and that will hopefully get them thinking about how to stay healthy and keep a routine during quarantine.
Why do you think it's important for others to give back?
It's important to give back, especially in these difficult times. A lot of people are affected in a lot of different ways, and it's important for people to volunteer, especially young people like me who have the time and opportunity to serve their communities and help people struggling.
You are serving your community in a sustainable way. Explain.
We hope to continue this service even beyond the pandemic. We're working with local farms and community gardens to continue to expand this idea of local sustainable agriculture within all of our communities.
In one word, what does volunteering mean to you?
Compassion.
When you're not busy with school or volunteering, what do you do for fun?
I love to play tennis. I also like being outdoors doing activities like kayaking, hiking and camping.
How can readers help?
Please visit the QuaranGreen website for more information about how you can help.
Do you want to make a difference in your community like Matt Tengtrakool? Find local volunteer opportunities.
Share this post