It is estimated that there are over 70 million stray cats in America. While there are outlets that exist to service these homeless pets, there just simply isn't enough resources to satisfy such a great demand. One person attempting to tackle this issue is Tess Luman.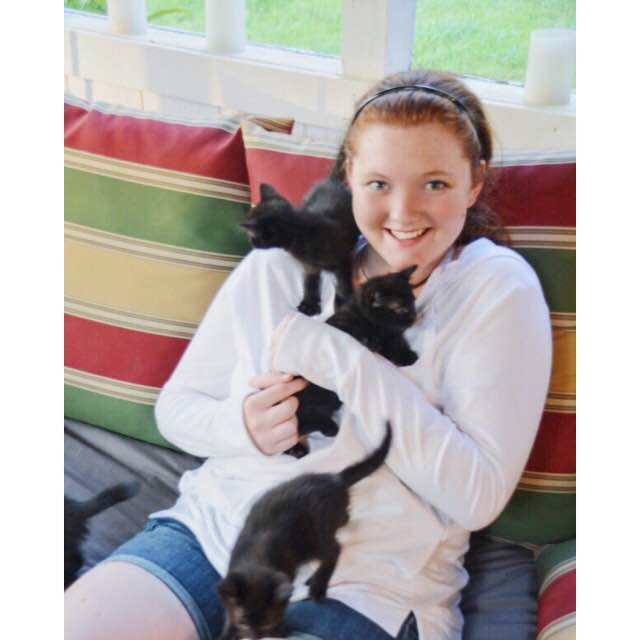 Tess with one of her kittens.
Tess's love for cats is obvious. For the past four years, she has given back over 600 hours of volunteer service with the Humane Society. She not only makes the frequent trips to comfort these sheltered cats, but she has opened her home to them as well. Fostering over 40 cats and kittens, Tess has cared for them as if they were her own, providing a temporary home while they wait to be adopted.
"I love fostering kittens! They are so much fun to take care of, especially when they are tiny," said Tess. "It's sad when they leave, but it's also so rewarding to meet their new families."
Tess's love for cats has poured into her community. She spreads awareness of the issues plaguing these pets to her high school peers as well as other community members. Last year, she organized a pet food drive at her school, which accounted for more than 250 pounds of dry food and 200 can goods.
Sure Tess's effort goes a long way with helping the local kittens, but her actions impact more than just this domestic animal. These stray cats will eventually become loving members of a family, giving off joy and happiness to a household that only a pet can provide.
"It's great to know that I made a difference – not only for the kittens, but also for the loving families that adopt them."
Share this post