Texas Father Helps to Break Cycle of Poverty by Feeding Thousands of Hungry Children
Meet Daily Point of Light Award honoree JR Irvin. Read his story and nominate an outstanding volunteer or family as a Daily Point of Light.
It's a growing problem oftentimes hidden behind closed doors. Because of childhood food insecurity in Houston, one in four children don't have enough food to eat at home. For JR Irvin, a 48-year-old father of three, the issue hit close to home.
"We often didn't have very good meals when I was a kid. So I know what (these) kids are going through. I know what it's like to open the cabinet and there's nothing to eat, where my kids, they go to the cabinet and they can't decide what they want to eat and they say there's nothing to eat!" said JR, laughing.
Understanding that having limited or unreliable access to a sufficient quantity of affordable, nutritious food can lead to negative impacts on children in school, health and negative emotional tendencies, JR decided to take action in the only way an "everything is bigger in Texas" resident could: by tackling childhood hunger in a big way.
As a volunteer for Kids' Meals, the Katy, Texas resident has made and delivered thousands of meals directly to the homes of children struggling with food insecurity since 2009. JR has amplified his impact at the organization by serving in several leadership roles on the board, helping with finance, governance and expansion. Delivering meals alongside his wife, Vivien, and their children (Vanessa, Brandon and Hailey), JR has made his volunteerism a family affair, connecting his heart to his heartfelt service.
"We'd go out on deliveries together when the kids were little. Our youngest would sit in the backseat and keep the older two supplied with packed meal bags, and my wife would navigate to the homes. I absolutely believe our family bond is stronger as a result of our service. I wanted my kids to grow up knowing that it's normal to give back to our communities when we can."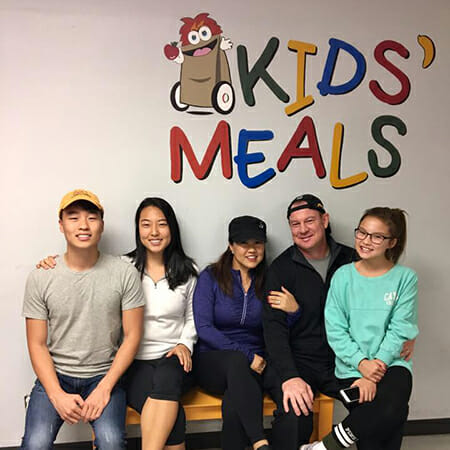 Primarily serving children under age 6 who don't have access to school-based free meal programs, Kids' Meals served over 1.3 million meals in 2019. But the organization aims to do more than just provide meals. They are changing the future for these children by breaking the cycle of poverty and providing resources for families through social service partner programs.
"We help the parents by relieving them of that stress so they don't have to worry about what they're going to feed their kid that day," JR says. "As a parent, I can't help but think that other parents, even in poverty, they still want to feed their kids. We're relieving some of that pressure that will in turn allow them to hopefully have more ability to succeed. There's hope too, because the families know they're not on their own."
Raised in a home without much money but with importance placed on giving back to others, JR credits his mother's service as inspiration for his own volunteerism. Accordingly, JR's impact is one that will leave a lasting effect, says Cynthia Stielow, director of development and communications at Kids' Meals, by delivering food directly into the hands of children who would not otherwise be eating, and driving systemic change for tens of thousands of kids.
"JR's rallying call is, 'Let's feed them all!' We don't just deliver meals, we deliver hope. And he has a desire to make sure that not a single child in Houston goes hungry. We are focused on being the first city to end childhood hunger, and JR has been a significant leader in looking at how we feed all of the children in Houston and then how we take (our program) outside of Houston someday, and help other cities too."
According to JR, who has watched families in his community come out of poverty in part due to the support from Kids' Meals, while childhood hunger is not always in plain sight, the response from children who often come to the door first when he arrives to receive their lunch, is immediate.
"Poverty is definitely hidden. It doesn't bleed over to our lives unless you choose to go help," said JR. "How do you describe the feeling of being able to help? Even delivering a sandwich to a child you don't know, when you see their face brighten up when you deliver a lunch, it's such an incredible feeling."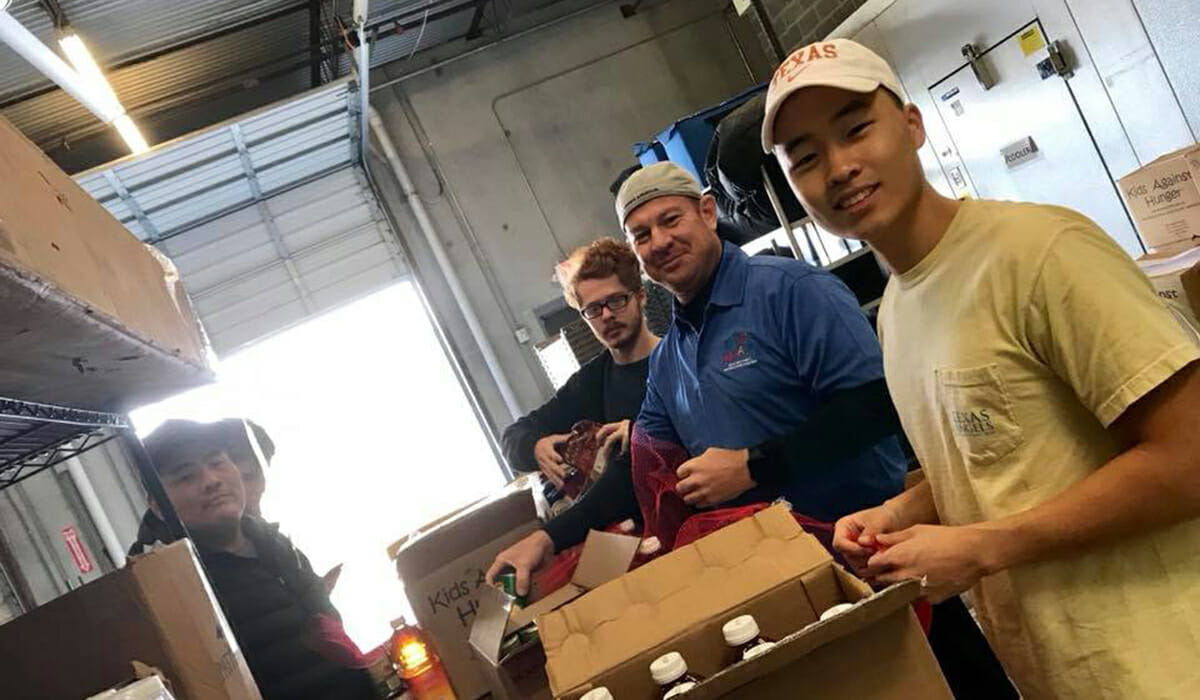 Calling him a servant leader, Cynthia says JR's impassioned service has enabled the organization to grow and even extend services into their neighboring county, with the goal of replicating the Kids' Meal program in other large cities outside of Houston. To JR, each meal represents one small step towards changing the lives of children in his community and beyond.
"You know the old saying about how you can give a guy a fish for a day, or you can teach him how to fish and he can feed himself forever? Those little kids, they need nutrition in order for their brains to grow up healthy. We give them food to cure the hunger they feel at that moment in time, but the food we're providing gives them nutrition that will hopefully help them grow up healthier and break the cycle they're in."
Reader's note: Because of the coronavirus pandemic, JR Irvin says contributions and help is more important than ever before. Please visit Kids' Meals on Facebook and Twitter for the latest updates and information on how you can help.
All pictures included in this story were taken prior to social distancing guidelines going into effect.
Do you want to make a difference in your community like JR Irvin? Find local volunteer opportunities.
Share this post