Texas Teen Makes Resources Accessible for Immigrants and Refugees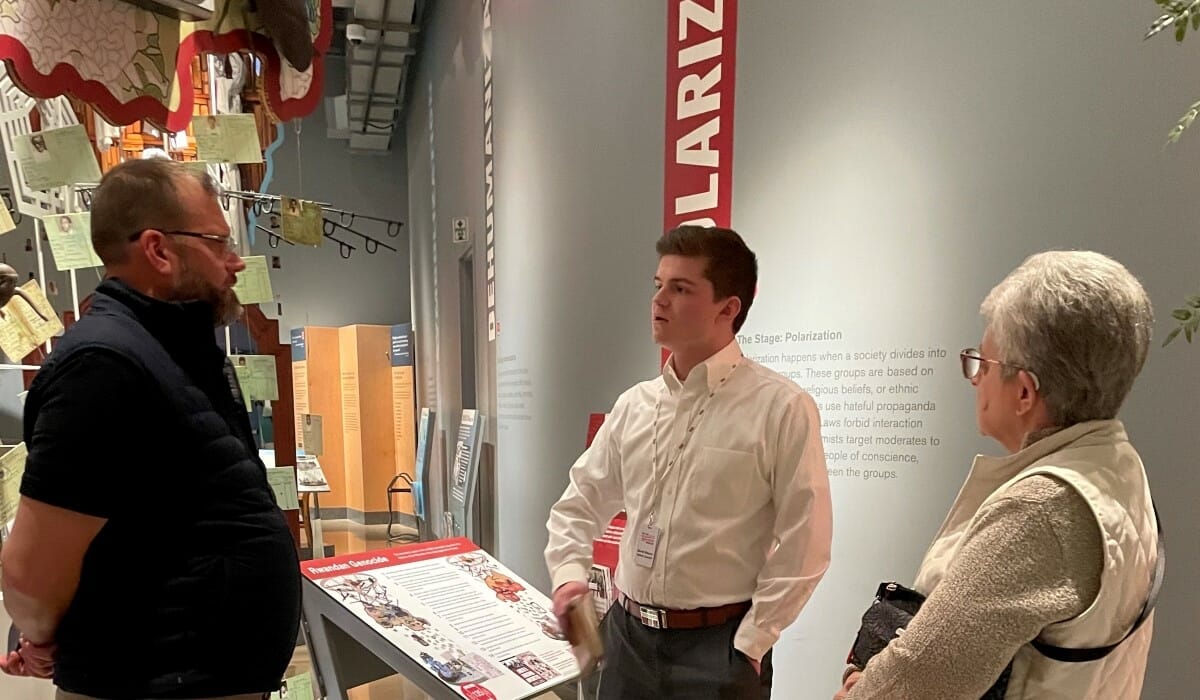 Meet Daily Point of Light Award honoree David Gibson. Read his story and nominate an outstanding volunteer or family as a Daily Point of Light. 
At the age of 17, David Gibson has his hands full — in the best way. He's spent years volunteering with multiple organizations in the Dallas-Fort Worth area to help make his community more welcoming, especially for immigrants and refugees. He created Juntos to be a network of resource hubs to help connect immigrants and refugees to critical information in accessible ways. Juntos houses lists of free or reduced-cost healthcare clinics, legal services, ESL classes, food pantries and more.  
Gibson also spends his free time volunteering with Gateway of Grace as an English as a Second Language tutor and leads the Junior Board at the Dallas Holocaust and Human Rights Museum.  
What inspires you to volunteer? 
I wanted to start helping people because I live a very privileged life and I feel like it's my duty to give back to people. What keeps me inspired is the feedback I've gotten from the people I've helped. For example, 50,000 people have now visited Juntos and been able to access resources through the site. It makes me very happy that I can be of use to them.  
Specifically with Juntos, I was moved to start volunteering after meeting an immigrant that was having tooth pain and didn't know how to find a doctor or a dentist because they didn't know the language. That's when the idea of Juntos popped into my head; I wanted it to give resources to people in need in languages they could understand in a pretty simple way.
Describe your different volunteer roles
and organizations.
I have three main ones right now. I currently run Juntos DFW which provides resources to immigrants and refugees who may face language barriers or uncomfortable technology. I'm working on organizing other students to help me spread Juntos around Texas. One of my friends is doing Juntos Austin.  
I'm also the Vice President on the Junior Board and also a Docent at the Dallas Holocaust and Human Rights Museum. I get to walk around and talk to groups and people about the exhibit and also give a youth perspective to the museum as a leader on the Junior Board. I also teach English with Gateway of Grace. I meet with students one-on-one to talk to them and help them improve their level of English through conversation. 
I also established a Junior Board on my local City Council where I help coordinate events with the town bureaucracy and also get local kids more involved in politics.  
What's been the most rewarding part of your work? 
I would say the friendships that I've been able to develop. One of the people who I taught English to was an Iranian refugee who was persecuted for being a Christian and fled to Turkey. I've been teaching him for more than a year now virtually and we developed a close friendship. He finally got his visa and is going to be coming to the United States within the next month and we'll finally get to meet in person.  
What have you learned through your experiences as a volunteer? 
I'm learning the importance of government – especially local government. With Juntos, I've learned a lot about running an organization, growing it, spreading the word about our website and including others in the process. I've had to coordinate a lot of volunteer interactions and that's been an important learning experience for me.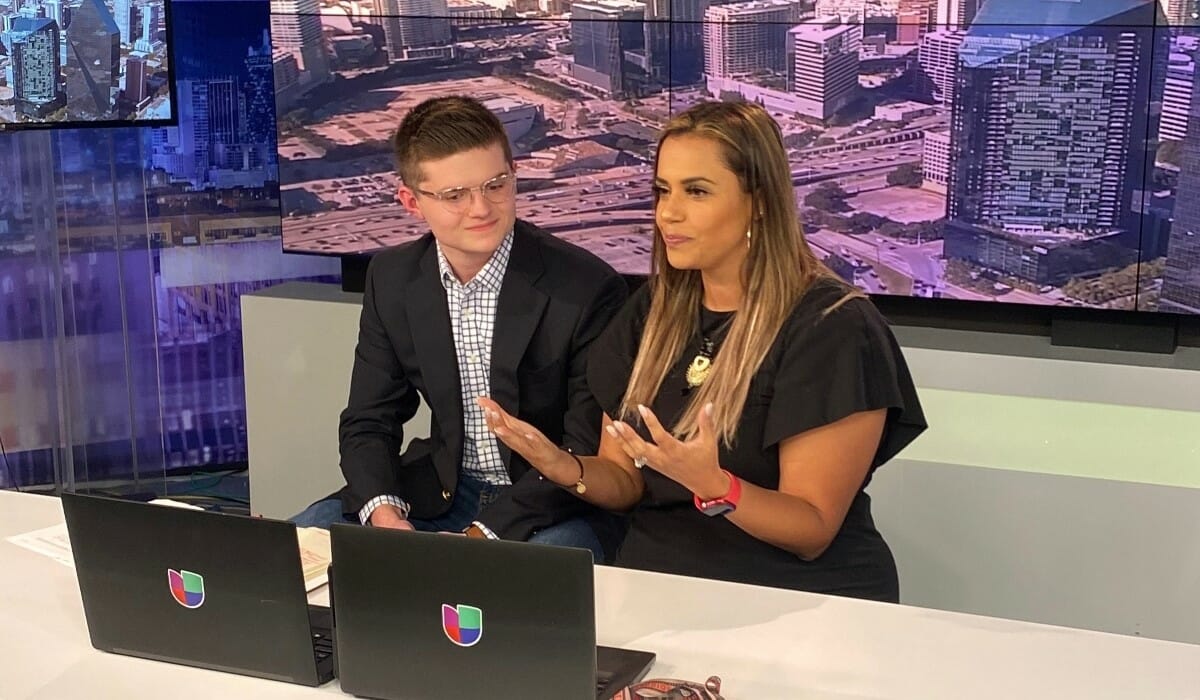 Are there any future partnerships, programs, or events that you are excited about?
Juntos is expanding to other cities beyond the Dallas-Fort Worth area. We currently have three other cities that we're building websites for. I'm also reaching out to other nonprofits in the area in our expanding cities. I was able to reach out to Catholic Charities in addition to the City of Dallas for Juntos. Both of those organizations partnered with me to help find other organizations.  
Why is it important for others to get involved in causes they care about? 
If you want to see something change, then you need to change it. It's not going to happen naturally. I saw a problem with that with immigrants not being able to find resources they needed, so I developed Juntos as a solution. 
What do you want people to learn from your story?
If I can make this much of an impact as a high schooler, then an adult who has access to more resources and more time would be able to do a lot more to start working on these problems that we can fix.  
Do you want to make a difference in your community like David? Find local volunteer opportunities. 
Share this post