Texas Teen Starts Nonprofit to Spread Kindness to All During Pandemic
Meet Daily Point of Light Award honoree Pranavi Reddi. Read her story and nominate an outstanding volunteer or family as a Point of Light.
After growing up witnessing many people volunteering in her New York hometown, Pranavi Reddi always dreamed of one day starting a kindness club so she could help others as well. At the start of the COVID-19 pandemic in March, Pranavi decided to finally turn this dream into a reality by starting Kindness4All, a nonprofit whose goal is to spread kindness and positivity through weekly volunteer projects for people of all ages. At just sixteen-years-old, Pranavi has been able to reach approximately 15,000 people through Kindness4All, with help from about 500 volunteers.
All projects can be done at home and either dropped off or mailed to Kindness4All, which sends them out to partner organizations each week — so while the nonprofit is based in Pranavi's current home of Frisco, Texas, volunteers are able to participate from anywhere in the country. Projects range from writing encouragement letters to breast cancer patients through the National Breast Cancer Foundation, to writing notes and assembling goodie bags for kids in children's hospitals. In January, Kindness4All will be writing encouragement stickers to be put in the over 7,000 books the nonprofit collected for Title I elementary schools in the Dallas-Forth Worth area.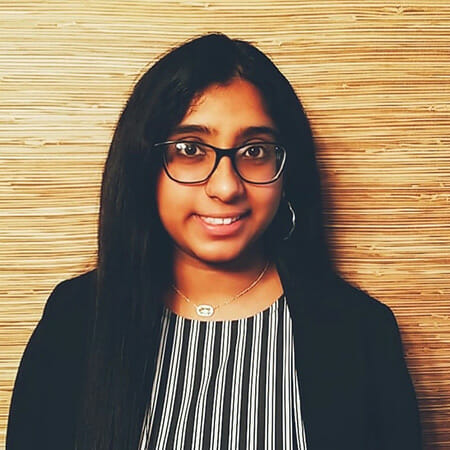 Describe your volunteer role with Kindness4All.
I am the founder of Kindness4All. It's a nonprofit organization that looks to spread kindness and positivity around the world with the help of volunteers of all ages, and specifically youth volunteers. Every week we have different projects that people of all ages can participate in. Then we work with partner organizations to use these projects to spread kindness. Some examples of previous projects would be writing encouragement letters to women facing breast cancer, or thank you cards to volunteers at local food pantries, or making gingerbread man notes for children in the children's hospitals. We usually partner with organizations related to our project. For the gingerbread man project, we partnered with the children's hospital. We take the items that our volunteers create and give it to the partner organization, and then the partner organization is in charge of giving it out to the people we want it to help spread kindness to.
What inspired you to start this?
This was started in early March. Honestly, starting a kindness club has been a life dream for a really long time. When the pandemic started, I felt like this was really the time to put it into action because there was so much negativity and fear everywhere. I felt kindness and positivity could do so much for everybody, and it could really help everyone feel better and help us get through the pandemic.
How did starting a kindness club become a dream of yours?
I actually grew up in New York. When I used to live there, I would see all these people go out and volunteer all the time, just to help with the community and make the world a better place. I found that really inspiring, and from a young age I used to always do random acts of kindness and volunteer whenever I could. With the pandemic, I realized a lot of people didn't have that opportunity in the same way, so I really wanted to put forward my dream and help the world at the same time.
Do you have a favorite project that you've done?
Honestly, my favorite as of right now would probably be the Halloween project we did with [Children's Medical Center Dallas]. We created little goodie bags with candy and a Halloween craft and a Halloween sticker and eraser, and we packaged them up with notes of encouragement. We gave them to the children in the hospital at Dallas around Halloween time. I thought that one was really fun because it was amazing to see the impact it had on the children. Besides that, I would say almost all of our projects stick out to me, to see how much people are helping to make the world a kinder place.
What's been the most rewarding part of your work?
The most rewarding part has definitely been seeing the impact that our projects have on people and hearing about how much positivity and kindness our projects have spread. One time at Frisco Family Services, the local food pantry, we did a project where we wrote notes of kindness, so that all the clients who would come to the food pantry would also leave with a small note of encouragement. It was amazing to see the clients' faces light up after seeing the notes, and it was so rewarding. I think it's also equally rewarding to see all the youth getting involved with our projects and a nonprofit, and seeing the difference we've been able to make in countless lives. Moreover, I think this project inspired so many other high school students in my area to start projects of their own so they can help the world. I think it's just so magical to see the effect that kindness can have.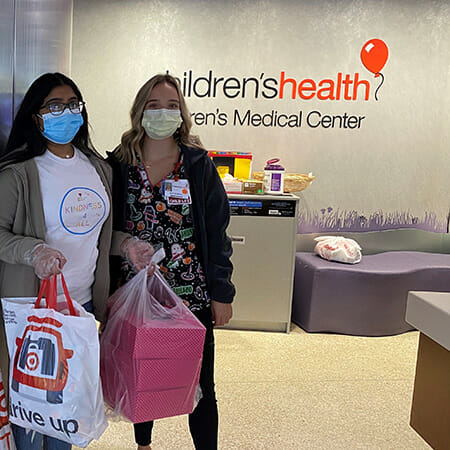 What have you learned through your experiences as a volunteer?
I have learned so many lessons from starting Kindness4All, it's actually amazing. The biggest thing I learned is that even though it doesn't seem like you can help because you're just one person, any act of kindness or positivity you do, it can immensely impact the world around you. I used to think, I'm just one person, does my volunteering really matter? But after starting this, I see how much an impact I can have on the world, and it's amazing. I also learned that if you have a mission and you work hard at it, it will happen, regardless of any obstacles you face. Especially if you're trying to do something good for the world, I feel like there will always be people around you to support you, to help make that dream come true.
Why do you think it's important for others to give back?
I think it's really important because with the way our world is now, I think people are so caught up in making money, getting grades, and going about their daily lives, that they often forget that there's more you can contribute to the world besides your job. Volunteering and helping other people can not only help you find the internal self satisfaction, but it can also help you change the world in remarkable ways. I think it's really important because once you do an act of kindness, it's not going to stop there — it's going to have a ripple effect. That ripple effect, you never know, could end up effecting the entire world. I think it's really important that we volunteer because we never know what kind of impact you can make if we don't try to help the world.
What do you want people to learn from your story?
It would definitely be that you have the power to change the world around you. It's not just, 'Oh, I'm one person.' You can make such a big difference on someone else's life. I would really want whoever is reading this to just go out and do an act of kindness for somebody, whether it's holding the door open or writing a thank you card for a coworker. Any little act of kindness you can do can really greatly impact someone's life.
Do you want to make a difference in your community like Pranavi? Find local volunteer opportunities.
Share this post