'The People's Champ' Volunteers to Highlight Social Injustices for Underserved Communities
Meet Daily Point of Light Award honoree Nolan Smith. Read his story and nominate an outstanding volunteer or family as a Daily Point of Light.
As a point guard for Duke University, Nolan Smith's skills on the court were specialized, his primary job to create scoring opportunities for his team. As a community member in his adopted home of Durham, North Carolina, Nolan has tasked himself with a similar job, as the 32-year-old advocates for a better future for his neighbors and underserved populations.
Nolan, a former college basketball star who then went on to play in the NBA with the Portland Trail Blazers is by day the director of basketball operations for Duke men's basketball. In his spare time, Nolan dedicates himself to bridging gaps within his community, empowering others through his service.
"Everyone should be empowered to speak up on things they feel aren't right," says Nolan. "That's really been the most exciting thing for me (by volunteering). People are coming out, speaking more and people are listening. We are empowering people to speak up on social injustice and it's really brought the communities together."
As a volunteer for BLAST, which stands for "Building Leaders for A Solid Tomorrow," Nolan is working to raise awareness about injustices black and brown communities suffer across services including health care and education, and lack of access to essential resources and food. Extending his high profile platform to better serve his neighbors, Nolan heads up the Brotherhood Focus Group, an initiative which focuses on diversity and inclusion. Receiving an off-the-court assist from former basketball great Grant Hill to promote the Brotherhood, Nolan has dug deep to make sure community needs are met, recently promoting a get out the vote effort.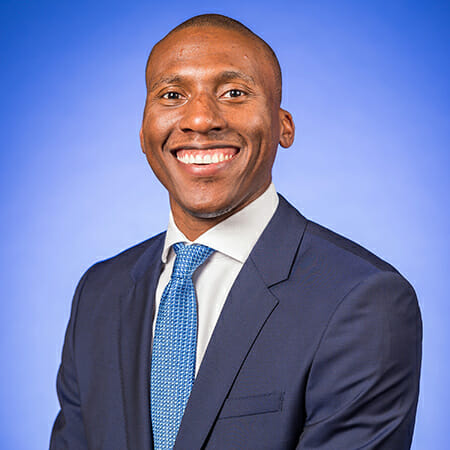 "Our voting initiative really took off. We put together a very powerful video involving a lot of former Duke University basketball players urging people to get out and use their voices and their right to vote. We know we affected and touched so many people with (our initiative). That was huge. The way we came together as a program to (turn votes out) was really powerful."
Using his voice, platform and connections to effect change is nothing new. Nolan, who calls his volunteerism 'God's work,' says was raised to be active in his community, particularly if he held a position of power. Perhaps most tellingly, Nolan's college nickname, 'The People's Champ', symbolizes his lifelong dedication to giving a hand up to others, whether it's a bigger action or a simple gesture of kindness.
"One thing my mom always said to me was that one day, when the basketball deflates and you're no longer a player, somebody won't want your autograph anymore. Whenever I'd get to a city, whether it was in college or the NBA, I'd stand outside and sign autographs no matter the weather, (it could be) raining, cold or snowing. I'd be the last person back on to the team bus. Getting things done for the whole community became a mission of mine. I was known as Nolan Smith the basketball player, but everyone knew me as so much more than that because of the work I was willing to do for others."
That work spans social issues being felt nationwide and also smaller community interactions, says Nolan, who serves as an important mentor to many underserved children through BLAST, as he speaks with them about issues their communities confront daily, including police brutality and food insecurity.
"I'd brought basketballs from home to a food distribution event, and at the end one kid tried to give the basketball back to me. This 13-year-old boy then told me he'd never had a basketball before. Stuff like that is what really makes the work so humbling and just makes you feel so good that you're able to give. There are so many people that have so much, a lot of us have way more than we need. When I go to different black communities where there are kids that look like me but don't have shoes or clothes to put on their back, I'm going to continue to give that young man or woman the shirt off my back."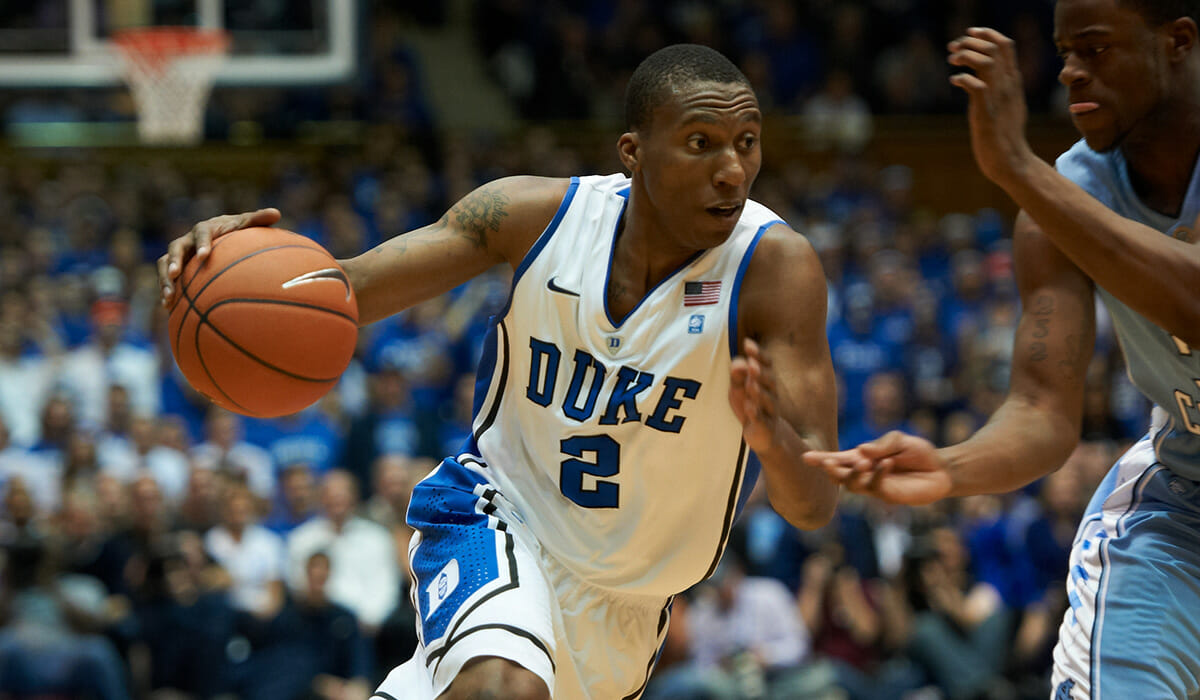 Word of Nolan's slam dunk giving spirit has traveled far and wide, says community activist and BLAST co-founder, Christopher Kenan, who adds that Nolan isn't afraid to put in the work or the time on behalf of those in need.
"The first time I reached out to Nolan via Instagram, he responded," says Christopher. "He didn't know me from a can of paint, but I explained there was a lot going on and was trying to recruit as many athletes as I could to get them to march and stand hand in hand to speak with the kids (in our community). When he came, he didn't just want to be a figurehead, he wanted to get his hands dirty in the work. His (volunteerism is) very transparent for young kids in Durham. For them to know that people of his caliber really care about their living situation and how society is treating them, he makes the kids believe that no matter where they come from, he wants to help. He's a man of his word and he really cares. His passion for the community – one he's not even from – is unmatched."
That passion has continued throughout the COVID-19 pandemic, as Nolan works to help those in need through distanced events including the voting initiative and by feeding hungry families during the holidays. A seemingly natural-born volunteer, Nolan feels a very personal connection to his service and the relationships he is building. His father, he remembers, who passed away when Nolan was just 8-years-old, is remembered as an incredibly charismatic person, a trait Nolan says he joyfully shares.
"I'm a relationship type of guy. I don't know any strangers. If I meet you, as long as you're a nice person, then we're family. The more we can do to bring out and bring our community together, that'll be real change. Strength in numbers always makes change. Whether it's in Durham, while I'm coaching, or the next city I go to, there's always going to be a community that needs togetherness in order to build. I volunteer to be that leader and connector for the community. That's the end goal for me."
Do you want to make a difference in your community like Nolan Smith? Find local volunteer opportunities.
Share this post