"The Debate Group" Volunteer Opens Path to Success for Underserved Students
Meet Daily Point of Light Award honoree Sai Bommineni. Read his story and nominate an outstanding volunteer or family as a Daily Point of Light.
Establishing friendships with other debaters, Sai Bommineni was able to improve his debate skills, but the Frisco, Texas 17-year-old's humble start to debating meant his path to becoming a debate champion wasn't always easy. Pairing low-income youth with nationally ranked debaters, Sai has dedicated his service to giving a voice to kids in need.
Co-founding The Debate Group with his classmates, the rising high school senior is helping to provide free debate instruction by connecting experienced coaches with younger students. Helping more than 400 students thus far from California to New York, Sai's volunteerism is opening doors for underrepresented kids who lack the resources and opportunities to access debate, and inspiring others to give back to those in need.
What inspires you to volunteer?
Debate is very expensive, and I understood how it felt to be underserved as our debate team did not have access to broad resources or opportunities. We are inspired to help others succeed in the world of debate, and I wanted to make sure others had the opportunity to grow their skills.
Describe your volunteerism with The Debate Group.
As co-founder and executive director, I work to expand our mentorship program, I also manage recruiting, social media and marketing for the organization. Lastly, I create curriculum we use for our mentees. We offer virtual programs including seminars, events and debate spaces. We've also partnered with organizations to provide scholarships for program participants to attend debate camps.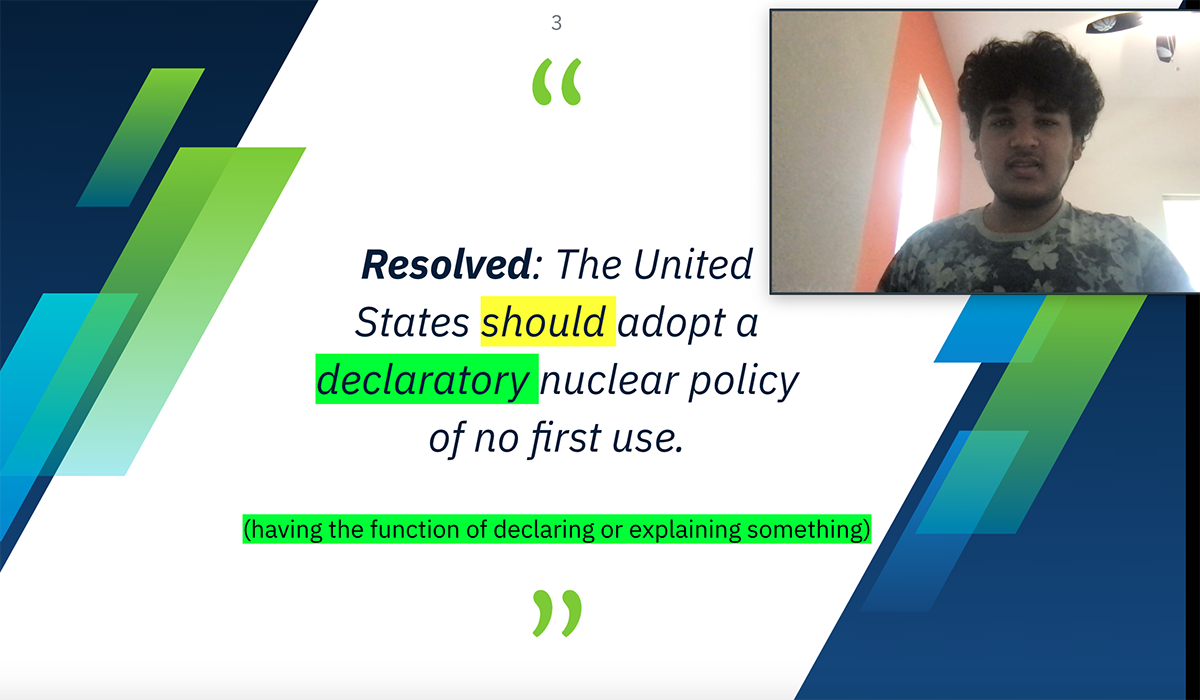 Share one personal story with me from your volunteerism.
We've taught multiple mentees from one particular school whose program was heavily underfunded and the team wasn't seeing much success. After our help, the team qualified for two separate high-profile tournaments, and that was really rewarding for our organization. As someone who had to jump through hoops myself, we saw we were making solid progress in helping underprivileged children join the debate space, and we're changing the future in small part by helping to make debate more accessible to everyone.
Why do you think it's important for others to give back?
We are all meant to provide everything we can to our community. Volunteering maximizes the overall happiness of everyone involved, and we owe it to each other to help one another inherently. Volunteerism isn't an obligation, but more of a necessity.
What do you want people to learn from your story?
Anyone can volunteer, even if your service isn't something major. Everyone has different skills and specialties and you can use those skills to help others.
In one word, what does volunteering mean to you?
Giving.
When you're not busy with school or volunteering, what do you do for fun?
I like to ride my bike, play tennis and play video games. My favorite video game is "Call of Duty Modern Warfare."
How can readers help?
Please visit our website for more information about how you can help.
Do you want to make a difference in your community like Sai Bommineni? Find local volunteer opportunities.
Share this post