The Fab Four: Charlotte Siblings Band Together to Inspire Youth Service
Meet Daily Point of Light Award honorees Maia, Liam, Eva and Jack Campbell. Read their story and nominate an outstanding volunteer or family as a Daily Point of Light.
Maia Campbell says when she and her three siblings watched their parents volunteer, the four Charlotte, North Carolina children wanted to join in, but faced limitations because many organizations don't provide service opportunities for kids younger than 16.
It was when Category 4 Hurricane Florence hit, causing catastrophic damage in the Carolinas, that the Campbell siblings began to organize their service efforts. Launching Kidz That Care in 2018, Maia, aged 14, Liam, 13, Eva, 12 and Jack, 10, support diverse causes and empower kids and teens to give back to their communities. Powering volunteerism through their united service, the Campbell siblings have since partnered with more than 40 organizations in the Charlotte area to lead hundreds of service projects ranging from community clean-ups to collecting donations, totalling more than 500 hours of community service.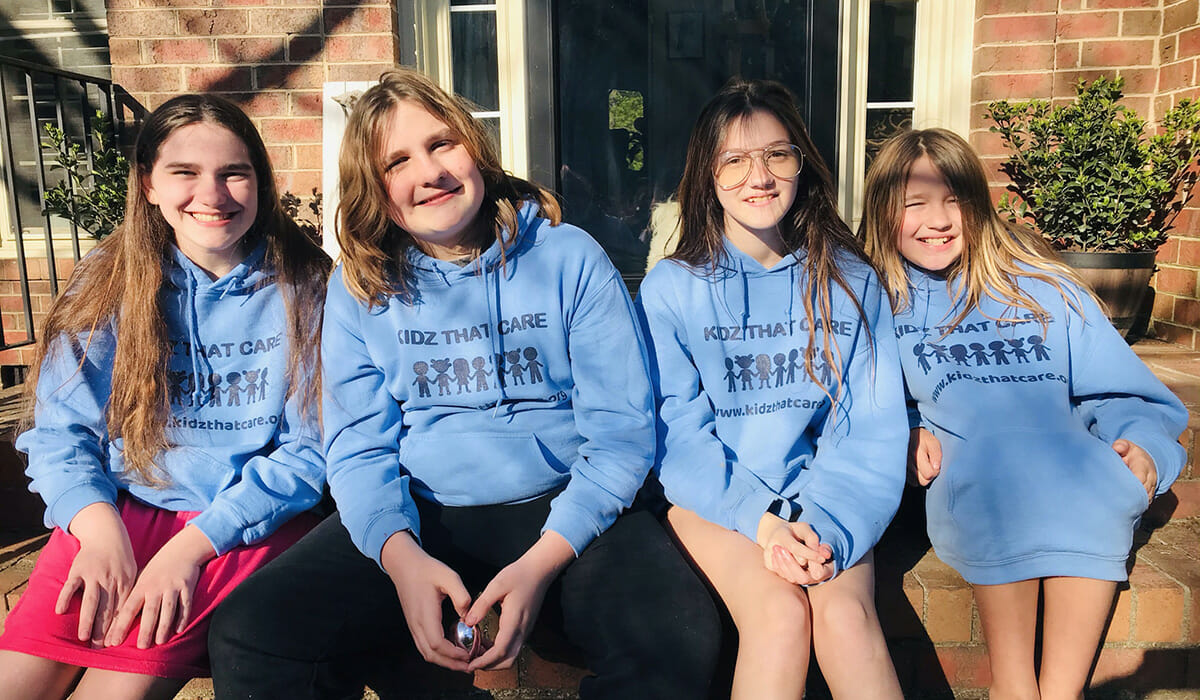 What inspires you to volunteer?
Liam: Whenever I'm looking around and see other people who aren't as fortunate, I want to help those people. I'm inspired to volunteer knowing they can use the support of others.
What does it mean to you to volunteer alongside your siblings?
Maia: Service really brings my family together. If we have a common goal we want to reach, we work together and get along, which is sometimes a challenge with families! It really teaches kids a good lesson.
Describe your volunteerism with Kidz That Care.
Maia: As co-founders, we conduct various community projects. My mom helps me identify different events to participate in and then I lead the projects with help from my three younger siblings. We empower other student leaders by recruiting volunteers aged 16 and younger across greater Charlotte to contribute to causes they care about.
Share one personal story with me from your volunteerism.
Eva: During one clean-up, we were picking up trash, and a lot of people thanked us for helping the community. It put a smile on my face because it's just wonderful knowing I'm helping people. Yes, maybe at times you don't want to get up in the morning to do these things, but volunteering is a great experience and you're helping in such a nice way, it makes you feel warm inside.
Why do you think it's important for others to give back?
Jack: If others volunteer, that care will start growing and growing, so we can help more people across the world.
What's been the most rewarding part of your service?
Maia: It's rewarding to see how much we're doing to help other people. It's a great feeling to know even though I'm just one person, I can still do a lot of good.
In one word, what does volunteering mean to you?
Maia: Generosity.
Liam: Helping.
Eva: Kindness.
Jack: Happiness.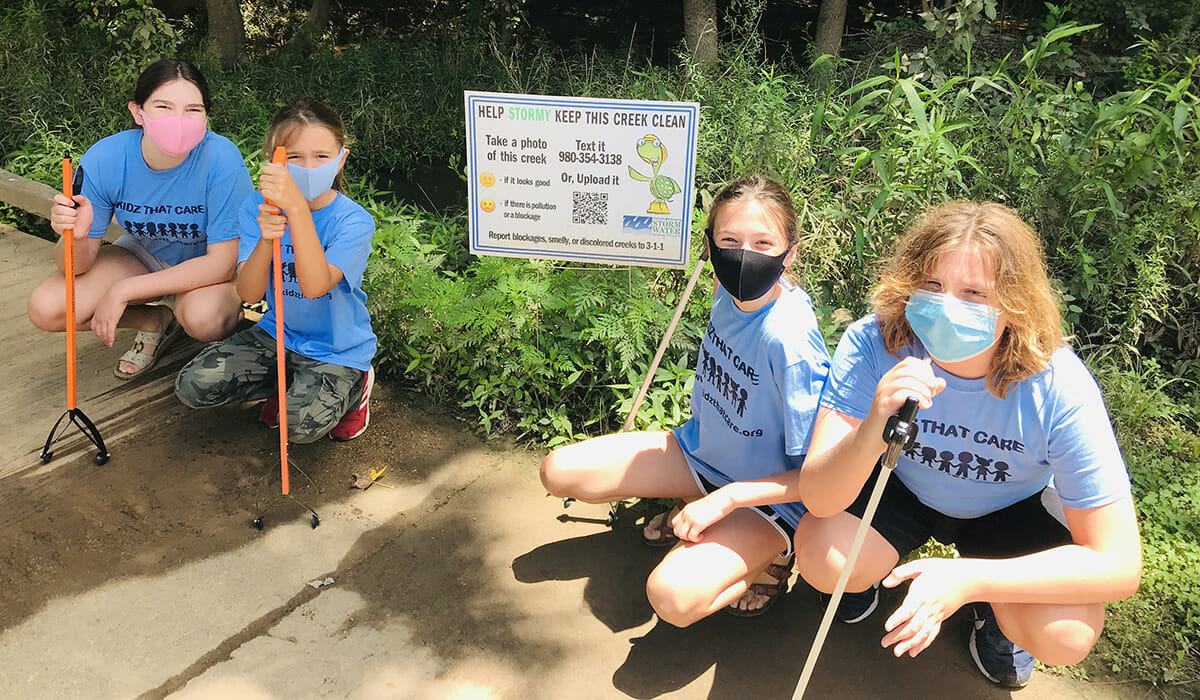 When you're not busy with school or volunteering, what do you do for fun?
Maia: Video games is a big thing (laughs). We are working on our reading. A bit of tennis, drawing, digital art, building legos. A lot of creativity.
How can readers help?
Please visit the Kidz That Care website for more information about how you can help.
Do you want to make a difference in your community like the Campbell Siblings? Find local volunteer opportunities.
Share this post