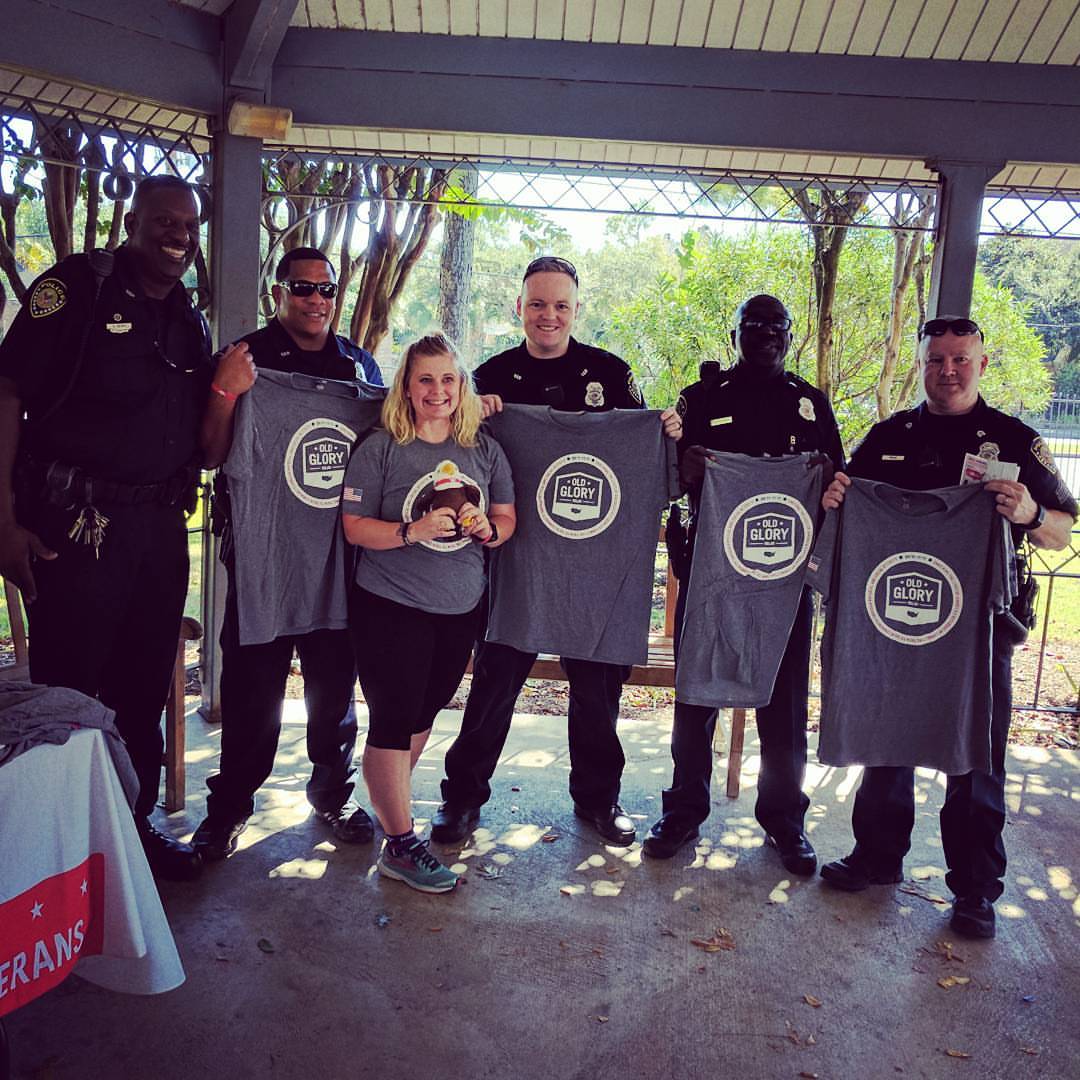 Thea Ward Jorgensen is well-known around her Bismarck community for doing whatever she can to help others. The active volunteer hosts clothing drives in her fitness studio, organizes charity ruck marches for local food banks, and even supports the arts by providing space for local artists to showcase their work.
Thea is heavily involved in the Bismarck chapter of Team Red, White & Blue, a nonprofit that works to enrich the lives of America's veterans by connecting them to their community through physical and social activity, and she has traveled across the country with the organization to raise awareness for veterans' causes.
Thea is today's Daily Point of Light, and she spoke with Points of Light about why service is an important part of her life.
Describe your volunteer role(s).
My primary volunteer role is chapter captain for Team Red, White & Blue in Bismarck. We provide weekly workout opportunities and other events, such as Tea with the Team and SkyZone Fitness. I also volunteer regionally with Team RWB to help develop other leaders and keep our current volunteer force engaged.
Two of my favorite Team RWB events have been being a part of the support crew for our Old Glory Relay and hosting a two-day ASIST workshop on suicide intervention training. During the relay, I was in the van for a seven-day stretch while members from all over the country ran a flag from Seattle to Tampa over 2 months.
As a business owner, my [fitness studio] is a part of the Missouri Valley Homeless Coalition. I have hosted drives at my studio to help supply local food pantries, and invited community members to make bags filled with much-needed winter items that we can hand out.
I am also active with a local nonprofit called the 31:8 Project, which focuses on educating, advocating, and raising awareness for human trafficking. And, I am a board member for the Erickson Merkel Foundation, where we provide scholarships to students working to put themselves through collage with little to no student loan debt.
Most recently, I have become a field advocate for the American Foundation on Suicide Prevention. My focus will be on legislation and education. I will be going to schools in the state and presenting the More Than Sad program to students and their parents.
What inspired you to give back?
I have always believed in giving back. My mom taught me from a young age the importance of being kind. We have never been a family that is able to provide a lot of financial support, but have always been able to give our time. Once I became a business owner, I realized I had an incredible opportunity to help the community in some way. I still am not always in the position to donate financially, but I can open up my studio, offer my time, and get a team together to do what we can.
What is the most important lesson you've learned through your experience as a volunteer?
I have learned that inaction is not an option. Awareness is great, but action is better. I have also realized that everyone has a story and how impactful it is to share our stories and to save space for others to share theirs.
Why do you think it's important for other people to volunteer?
This is an extremely difficult question for me to answer for some reason. I want to simply say "why not?" Why not give what you can when you can? I truly believe in serving others, in any capacity that you can.
We never know what tomorrow brings – and we never know when we will need someone to help us.
Do you want to make a difference in your community like Thea? Visit All For Good to find local volunteer opportunities.
Share this post