Through Art, Teen's Volunteerism Builds Positivity Amongst Youngest Generation
Meet Daily Point of Light Award honoree Velda Wang. Read her story and nominate an outstanding volunteer or family as a Daily Point of Light.
17-year-old Velda Wang is effecting change in her community through art, and is inspiring others to build towards a better future through artistic expression. "Art has made a big difference in my life," says the Tucker, Georgia teen. "It's one way I chose to express myself and react to what's going on around me."
Founding Young Artists Atlanta (YAA) in 2019, Velda teaches art and provides free supplies to kids across greater Atlanta, from kindergarteners up to aged 13. Connecting with over 60 children thus far, Velda is helping to foster a love for art within her community and is opening the door to a better future for underserved youth.
What inspires you to volunteer?
I found myself becoming interested again in art as a teenager after taking a break for a few years. My parents got me started back up on art lessons, and it occurred to me how fortunate I was to be able to take art lessons, buy the expensive materials and supplies. Not everyone is able to afford that. Art has definitely made a big difference in my life, and I wanted to be able to share that opportunity with others.
Describe your role with Young Artists Atlanta.
As founder of YAA, I manage our communications and online presence. I am in charge of teaching art classes which are held at our local library. I recruit and instruct our volunteer art instructors, who are all high school students. We've partnered with various organizations in Atlanta to recruit children for our free classes and supplies, including the Clarkston Community Center and Atlanta Children's Shelter.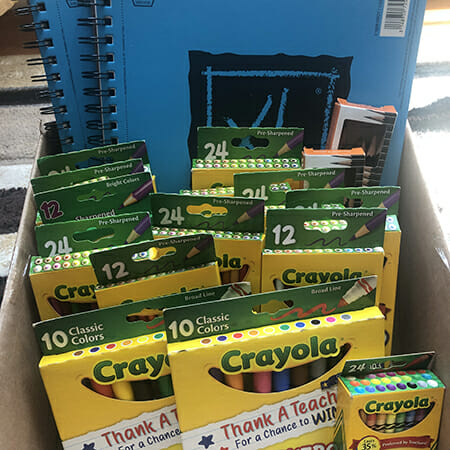 Share one personal story with me from your volunteerism.
There are four siblings that attend our classes, they've told me they look forward to coming to my class every single week. The oldest sibling is 10-years-old, he says he enjoys art so much more now that he's been able to grow his skills. It makes me feel great that I'm making such a big difference. The kids that take our classes are from underserved or refugee populations, and art is changing their perspective and providing an outlet to express themselves a little bit more. They are learning fundamental art skills that will help them better problem solve, think creatively, and learn about themselves, which all have lasting positive effects.
Why do you think it's important for others to give back?
This sounds really deep and philosophical (laughs) but I think volunteering is our purpose. We have to leave the world better and when we give back to others who are less fortunate, we learn how to support each other and build our communities up.
What's been the most rewarding part of your service?
I love interacting with the children. Teaching them to understand themselves and the world around them through art can carry them not just through art but for other aspects as well. Art has the ability to take their mind off of the worries that may be at the forefront in their lives. I might just be a part of their life for a little bit, but I hope what I teach them in these classes can build a stronger younger generation.
In one word, what does volunteering mean to you?
Community.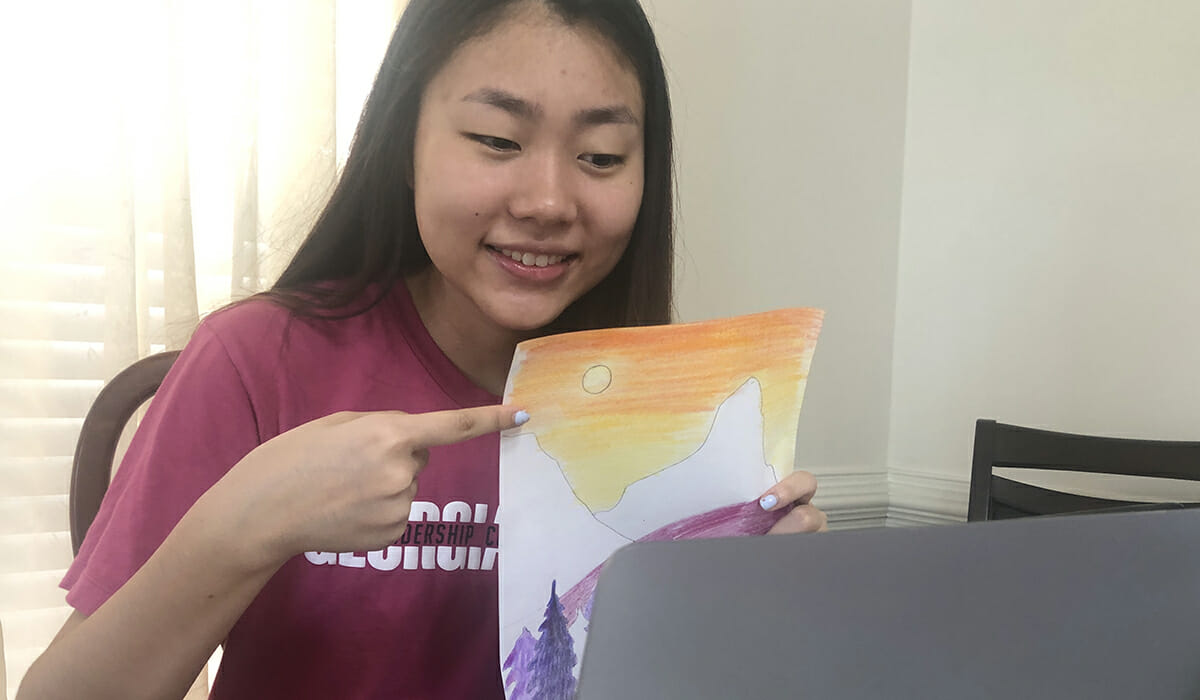 Explain how you've adjusted your volunteerism amid the Covid-19 pandemic.
We are currently holding virtual classes for our students twice a week. I'll provide example pictures at the beginning of class on my computer, we'll talk about pictures the students want to create and then I guide them step-by-step. The classes are a lot about having fun as well.
Speed round. Your favorite art medium and artist.
Acrylic paint. Favorite artist? Oh. That's hard (laughs). I really like Georgia O'Keeffe.
How can readers help?
We are interested in forming more partnerships with local organizations in Atlanta. We rely on donations for our art supplies. For more information about how to help, please email us!
Do you want to make a difference in your community like Velda Wang? Find local volunteer opportunities.
Share this post