Through Decades of Service, Virginia Volunteer Shares Love by Helping Animals in Need
Meet Daily Point of Light Award honoree Juanita Easton. Read her story and nominate an outstanding volunteer or family as a Daily Point of Light.
Juanita Easton is the longest-serving volunteer at The Humane Society of Loudoun County (HSLC) animal rescue, dedicating more than 20 years of service to helping animals and by extension, her greater community. It's the love and care she extends to help others through ups and downs that is building a better world, one animal at a time.
Starting as a volunteer at HSLC in 2001, Juanita now serves as the organization's president, pet pantry lead, education lead, and financial assistance lead. The Sterling, Virginia resident helps to facilitate HSCL's programs including rescue, foster and adoption, a community cats/TNR and barn cats program, pet pantry, human education and low cost spay/neuter, even getting youth in the community involved with food pantry drives. Juanita has helped thousands of individuals and animals in her decades of volunteerism, offering a critical resource that is changing lives across Loudoun County and giving animals a second chance at life.
What inspires you to volunteer?
My love of animals inspires me. I looked for service opportunities in my community and found HSLC. Volunteering with them seemed like a good way to get my feet wet, and it went from there. Once you start something like this, it's hard to walk away.
Describe your volunteerism with HSLC.
I'm chief cook and bottle washer (laughs). There are peaks and valleys in non-profit organizations, and where there's a need, you step in and do it. We work to keep pets in their home and help whenever and whenever we can. In addition to my main responsibilities, I run HSLC's Loudoun Pet Pantry, which was launched in 2013 and operates out of my garage since we don't have a physical facility. We collect dog and cat food for Loudoun Hunger Relief, which distributes the food to needy families in Loudoun County.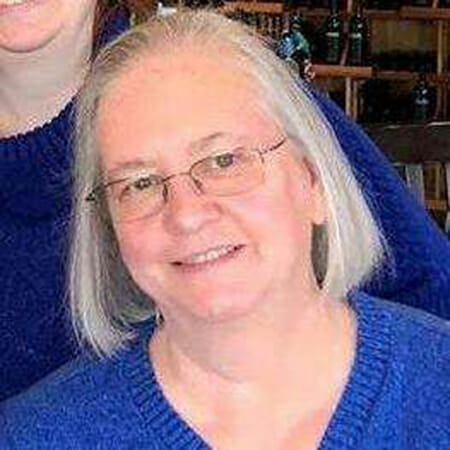 Share one personal story with me from your volunteerism.
We give some of our foster animals better exposure at local pet stores to increase their chances of being adopted. I was fostering one cat who started to have trouble at adoption events. She was acting out and hiding. She got an infection, and so I brought her home for extra care. This poor kitty came to us from a county shelter, and she'd forgotten how to be a cat. I had to show her it was ok to get in my lap, it was ok to play again. After a few weeks, I took her back to adoption events, and she became a totally different cat. This woman interested in adopting an animal visited, the cat walked right over to her and climbed right into her lap. What's so great about this was that the family who adopted the cat (Penelope), had a perfect home for the cat and she just has the greatest life. It makes me so happy to have been able to give Penelope and other animals a second chance at life. It makes my heart feel happy.
Why do you think it's important for others to give back?
There is such a need in our community and in our world. If everybody took care of their corner of the world, the whole world would be a better place.
What's been the most rewarding part of your service?
It's rewarding when we take in an animal that has been abused, abandoned or just needs love, and we turn them around and give them a happy home.
How have you continued to volunteer throughout the COVID-19 pandemic?
We had to stop hosting events because they couldn't be done in person, however we were very, very active right before the pandemic and animal adoptions and HSLC volunteerism continued. The pet pantry kept running because it was an essential service. Throughout 2020, we distributed more than 27,000 pounds of food to families in need, ensuring that more than 4,400 animals in Loudoun County could be fed. We found that doing virtual home inspections was effective during this time, so we may continue doing that.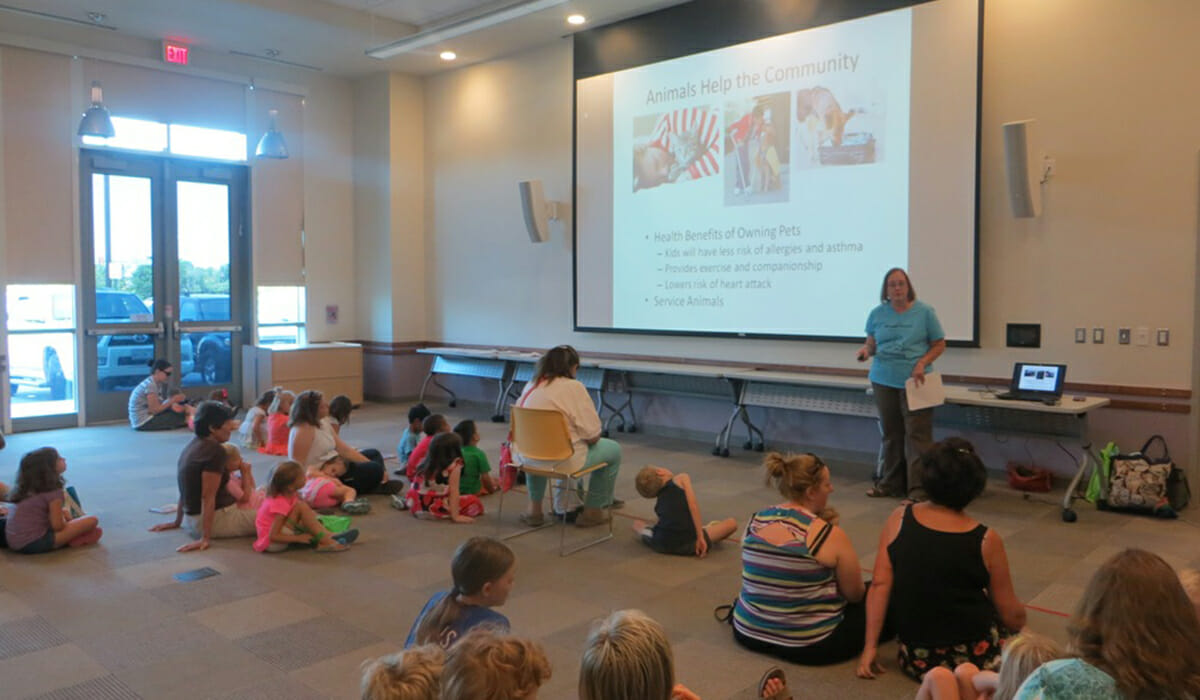 What do you want people to learn from your story?
Volunteering and giving back to the community not only gives to the community, but also gives to your own self. You grow in ways you never would have thought you could.
In one word, what does volunteering mean to you?
Caring.
How can readers help?
We rely on donations to support our animals and programming. The pet pantry always needs more food. Please visit HSLC's website for more information about how you can help.
Do you want to make a difference in your community like Juanita Easton? Find local volunteer opportunities.
Share this post