Trauma Survivor Creates Safe Spaces Across the Nation for Teens to Discuss Mental Health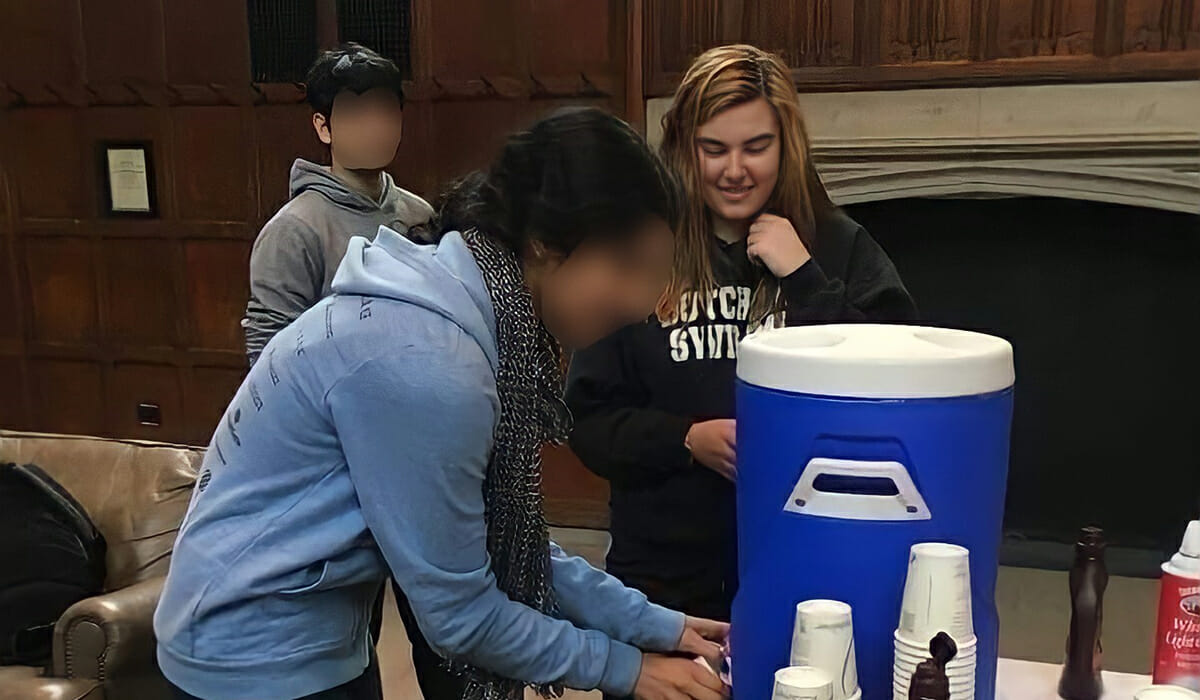 Meet Daily Point of Light Award honoree Ara Eagan. Read her story and nominate an outstanding volunteer or family as a Point of Light.
When Ara Eagan began speaking with a therapist about her experience of abuse and trauma at the hands of an adult stranger, she found it difficult to open up to an adult. Thinking other teens may have experienced something similar, she started asking around her high school for others who were looking for support from people their own age. She and a group of friends started meeting up at a local library in Ara's hometown of Gastonia, N.C., to talk through what they were going through.
Over the past six years, that initial meeting between a few friends has transformed into the national nonprofit Teen Talks, which has brought together approximately 10,500 young people in all 50 states to safely discuss how to cope with the after effects of abuse and trauma.
"I think one of the most crippling things when it comes to mental health sometimes is loneliness, and the feeling you can't talk to anyone about what's going on," Ara said. "I think creating that type of safe space and me being like, this isn't OK, we need to have someplace where teens can talk about this and feel safe, is probably the most rewarding thing and the thing I'm most proud about."
After the initial library meeting, word of the support group spread and more teens started showing up. Realizing she couldn't facilitate the meetings on her own, Ara began reaching out to mental health professionals to help out. As the meetings' attendance continued to grow, Teen Talks was established at other local high schools, and then started expanding into other states where Ara had family. Finally, in 2017, she took the plunge and officially established Teen Talks as a national nonprofit.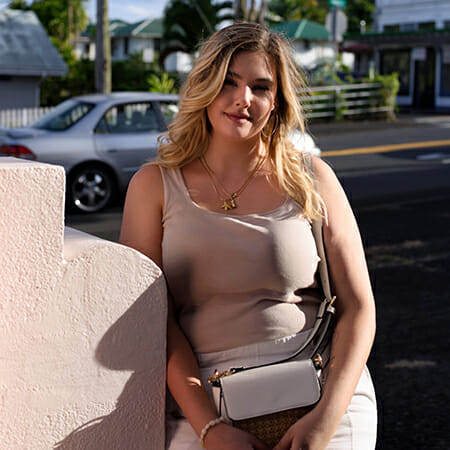 "Nowadays, when I think back to sitting in a room in the local library with some friends to the extent it is today, it's completely surreal," Ara said. "I never could have imagined it and I never would have been able to do it without all the help I got."
Teen Talks typically draws people aged 13 to 20, but the nonprofit has been working to establish offshoots both specifically for preteens and for college-aged kids. While the nonprofit targets those who have experienced abuse or other trauma, anyone is welcome to attend regardless of what mental health issues they are going through.
A typical Teen Talks session lasts for about an hour, with volunteer mental health professionals overseeing discussions both with the group as a whole and with attendees broken up into smaller groups. Teen Talks currently has over 1,200 mental health coordinators and over 500 volunteers around the country working to facilitate the support groups.
Ara thinks the success of Teen Talks comes from many young people finding it intimidating to open up to adult mental health professionals when they meet with them one-on-one.
"These people are usually a lot older than you, and a lot of times, a lot of abuse is carried out by adults," Ara said. "I think for that reason it's really nerve wracking in multiple ways. I feel like when you're talking to someone your own age, it's much easier to one, relate to them, and two, it feels almost a little bit more informal and not as scary."
Prior to the COVID-19 pandemic, Ara would travel to different chapters to check in and offer support. She also asks all chapters to print her personal cell phone number on any flyers or handouts they distribute so attendees can call her when they need someone to talk to. She's received calls from Alaska to New York, always offering the teens on the other end of the line a listening ear.
"The idea that there's always someone that's going to pick up your call, which I try to do as often as I can, is really reassuring to me," Ara said. "It's kind of the same idea of when you call your best friend. They're typically always going to answer, and that's the kind of thing I wanted to do."
Halle Nobles, who serves as Teen Talks' marketing coordinator volunteer, described Ara as a compassionate leader who makes it clear how passionate she is about her nonprofit and helping as many people as possible.
"It takes a unique person to make something like this," Halle said. "It really just reflects on how much she cares about different people. She is the most lovely human being on this planet."
Ara is currently in her senior year at Princeton University, where she studies sociology. Upon graduation, she plans on studying international business and relations in graduate school in order to help her ultimately establish Teen Talks as a nonprofit corporation. She also hopes to expand into other countries in North and South America in the future.
Do you want to make a difference in your community like Ara? Find local volunteer opportunities.
Share this post