Volunteer Springs Into Action to Help Tornado Victims Amid Pandemic
Meet Daily Point of Light Award honoree Melissa Alexander. Read her story and nominate an outstanding volunteer or family as a Daily Point of Light.
A Texas native, Melissa Alexander has seen her fair share of tornadoes, so when a deadly tornado hit just one block away from her home in Hermitage, Tennessee, the 51-year-old sprung into action to help her neighbors.
Striking Nashville and surrounding areas, the March 2, 2020 overnight tornado killed 25 people and wreaked havoc across the region, becoming one of the costliest tornadoes in United States history. As a volunteer with Hands On Nashville (HON), Melissa kicked her service into high gear to help her neighbors rebuild. Offering disaster and emergency services and resources through HON's partner organization, Project Connect, to hundreds of individuals, Melissa's volunteerism is aiding recovery efforts further complicated by the COVID-19 pandemic. Volunteering hundreds of hours since 2019, Melissa has become known as the "resource guru," helping neighbors in need.
What inspires you to volunteer?
Volunteering is a part of my life. I serve because there are people that need help and they appreciate it.
After the tornado hit, I knew I couldn't just stay home. I'm from Texas, and after a disaster, if someone needs your help, you just go. I was without power for four days after the tornado, and was grateful to have the opportunity to get out of the house and be of service to others.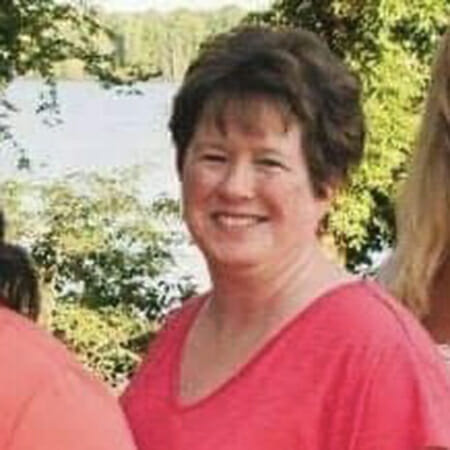 Describe your volunteerism.
In addition to my volunteerism with Hands On Nashville, I am a volunteer with Project Connect. I help out with projects in the resource center, but after the tornado, I was doing everything from canvassing the neighborhoods to provide information on our resources, to delivering meals to community members devastated by the tornado and impacted by COVID, connecting residents to FEMA to get back online, to food stamps and accessing their stimulus checks. In addition to my volunteerism with HON, I volunteer with Book'em, an organization that supports literacy for children, and Mid-Tennessee Council of the Blind.
Share one personal story with me from your volunteerism.
Part of my service includes connecting people to FEMA. One person called and told me they'd received their FEMA check to rebuild. They were so excited, and their reaction gave me a real sense of accomplishment. This person had tarps on their roof and wood over the windows, and they had nowhere to go. I made it easier for them to be able to repair and they didn't give up because of my help.
Why do you think it's important for others to give back?
Volunteering makes you feel good. It sounds so corny, but you get more out of service than you give.
How have you continued to volunteer throughout the pandemic?
When the tornado hit, I didn't have anything to do because I didn't have any power (laughs). The next day, I went and volunteered. Like my neighbors, I was impacted by the tornado and COVID, but these people were impacted more than me. Because of that I felt like I had to give back. I knew how to tap into the resources in the community and use my skills.
What do you want people to learn from your story?
Taking your own time to give back only makes you a better person. Volunteering helps you learn about your own self.
In one word, what does volunteering mean to you?
The world. Volunteering gets me out of my house and it gives me purpose.
How can readers help?
Please visit Hands On Nashville's website for more information about how you can help.
Do you want to make a difference in your community like Melissa Alexander? Find local volunteer opportunities.
Share this post