True Reward of Success is Giving Back to Community, Says Atlanta Volunteer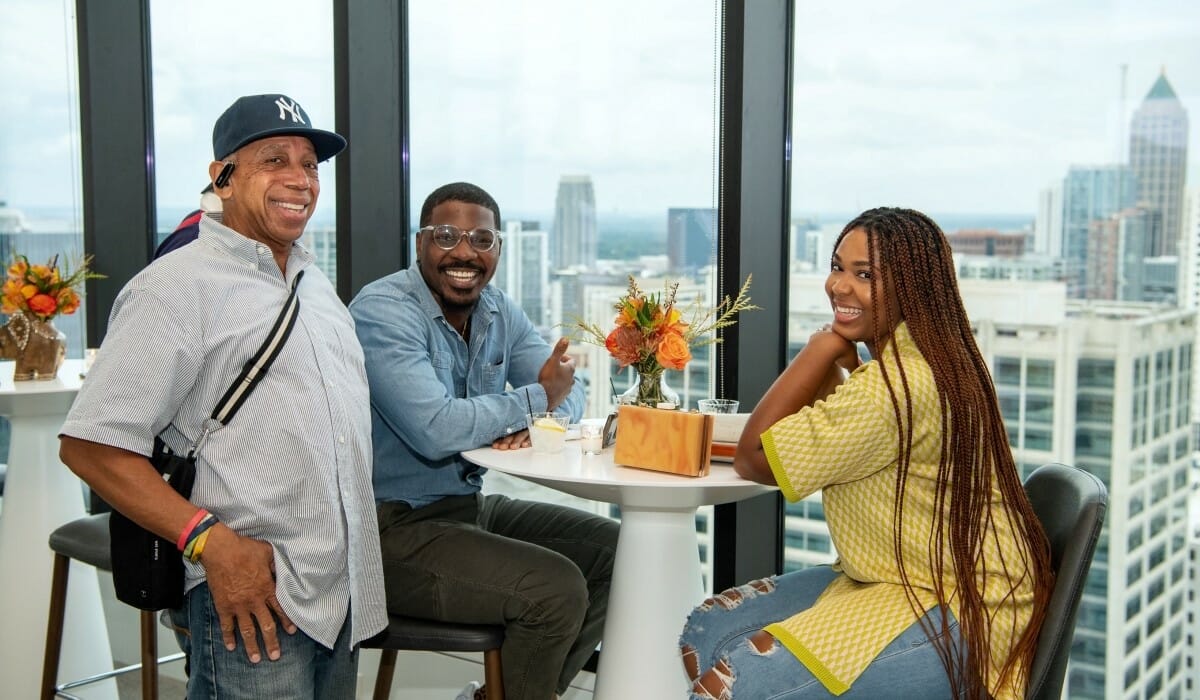 Meet Daily Point of Light Award honoree Solomon Seaborn. Read his story and nominate an outstanding volunteer or family as a Daily Point of Light. 
Solomon Seaborn pedaled faster and faster on his road bike, easily eclipsing the other kids on his annual long distance ride across the state of Georgia. When Solomon got to the front of the pack, he says he learned a lesson that has since shaped his path in life.  
"I remember I was riding, and I was so pumped that I finally got good at what I did," says Solomon. "I kept going ahead and trying to get faster. My coach pulled me to the side, he's from New York so he's very blunt. He said, 'Yo, what are you doing? You're not here to show how good you are and have a good time. A lot of leadership is done at the back of the line, especially with the kids here. This is what a leader is.'" 
It was in that moment that the course was set for Solomon's leadership, the Atlanta, Georgia 29-year-old's community investment since far surpassing the lead he'd taken on the ride that day. As a Hands On Atlanta Civic Fellow Leader, Solomon was connected to the West Atlanta Watershed Alliance, where he's literally gotten his hands dirty as he gives back to the community that helped to raise him. 
Solomon volunteers at WAWA's outdoor activity center where he maintains trails, plants, and works at the site's urban garden, planting and harvesting rows of tomatoes, carrots and more to introduce the community to healthier eating. According to Solomon, empowering underrepresented youth and others to better understand nutrition and food sources, helping to curb food insecurity and education inequity, is similar to the critical engagement he received as a child himself growing up in West Atlanta.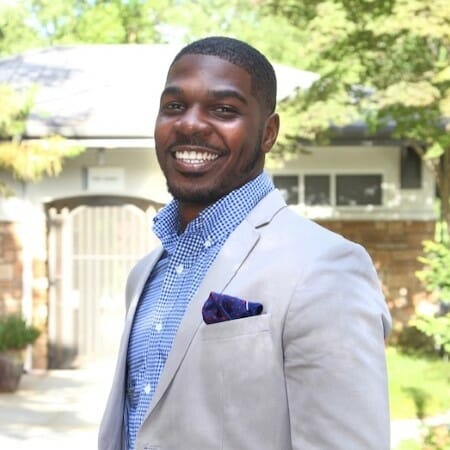 "When I grew up, there was a lot of people, whether from BRAG Dream Team, the Boys & Girls Club, Teach For America, KIPP Thru College or just many individuals and educators who volunteered their time and went above and beyond. Some of it didn't stick until afterwards, but kids need more exposure to role models like that. When you are constantly serving and meeting so many people, you get a chance to really impact lives."  
Answering the call for urgent meal distributions during the COVID-19 pandemic, Solomon dug in to advocate for essential work being done as underserved populations struggled even more, hardships that resonated with him personally.  
"This world is so cruel the poorer you are. It's kind of hard to think about as a kid, how [poverty] affected my mom. With [being] impoverished, there comes a lot of hardships, a lot of decisions have to be made that as a kid, it's not helpful to make, but they're things that make you stronger. I'm thankful for the spirit of reflection and spirit of my faith. It was a blessing at the end of day that I was able to come through and now help others."  
Now sharing his blessings with others, Solomon describes recruiting colleagues, fraternity brothers from across the state, and families to get involved in service. Noting how many outdoor activities take place in the suburbs, Solomon says his service at WAWA gives urban residents the opportunity to take nature walks, enjoy the garden, and bigger picture, learn more about their history and how to involve themselves in the future of their community. 
"It's rewarding seeing people enjoy the space. Not just kids, but adults, college students. These random strangers get to know each other around a project (at WAWA,) and accomplish a goal. You get in, they get bit by mosquitoes because no one ever reads the "proper attire" email we send out (laughs). It's just good to see (a project) done and see it thrive. These people know they made an impact, that's pretty powerful to me in itself." 
In addition to his volunteerism with WAWA, Solomon has served with Whitefoord's food insecurity initiatives, and other organizations including Hands On Atlanta, Atlanta Public Schools and Atlanta Community Food Bank. Solomon's caring nature lifts people up and betters his community, says Tim Adkins, director of marketing and communications for Hands On Atlanta, his service offering hope for many.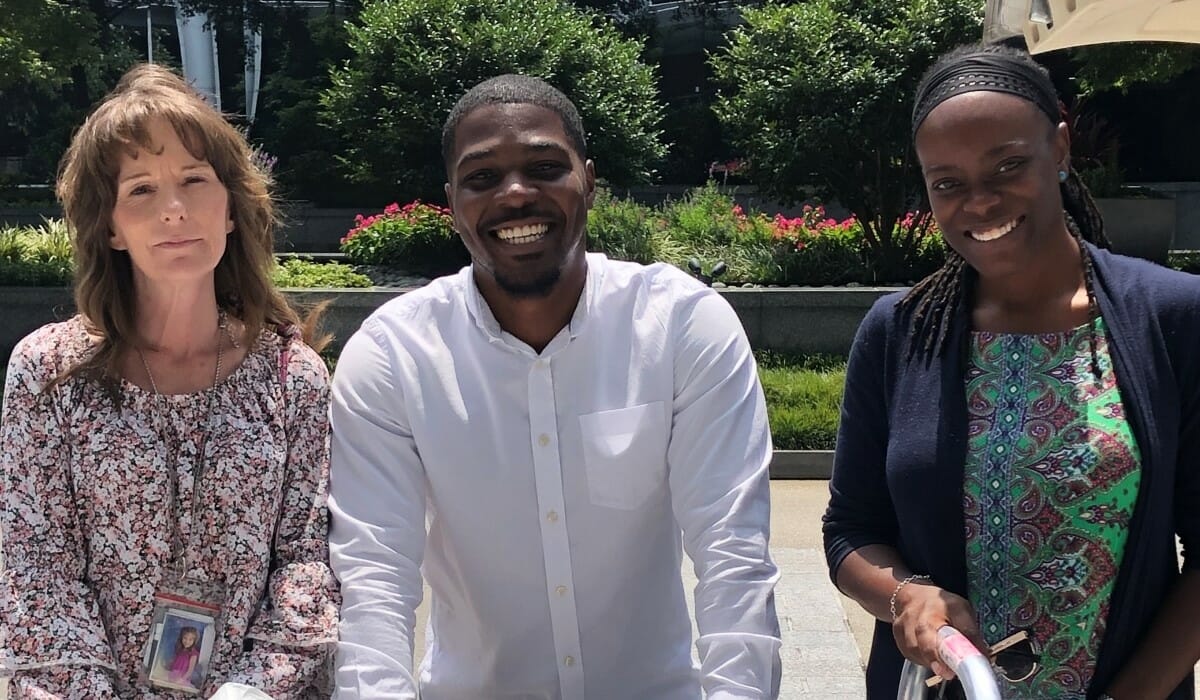 "He's so reliable and just genuinely cares about helping," says Tim. "He drops what he's doing and wants to help because he's making a difference and knows quite frankly, the community needs his help. When he goes to serve he goes with a smile and he cares about the people he's serving. The folks respond well to that." 
Echoing the advice from his coach all those years ago, Solomon calls his service the definition of true leadership, and says he's bringing others along for the ride. 
"People are willing to help, [you just have] to bring them all together. True leadership doesn't look like getting good, getting successful, getting wealthy and showing off. True success, true leadership, means you're giving back. Maybe you buy a house in the neighborhood you grew up in. Maybe there was trauma there, but leadership means you're going back to help others. I'm much more impactful if I'm leading in the group." 
Do you want to make a difference in your community like Solomon Seaborn? Find local volunteer opportunities. 
Share this post