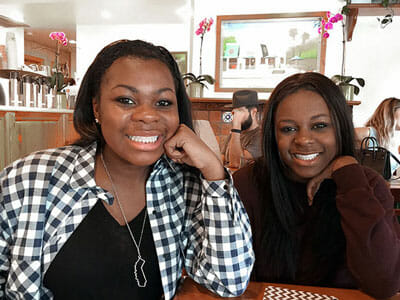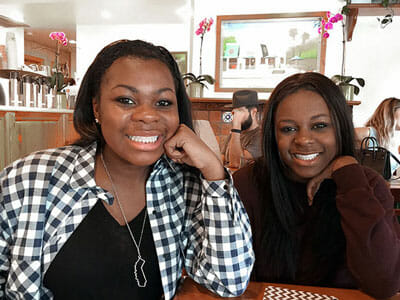 Imagine living in one of the poorest countries in the world. Now imagine being a part of the most vulnerable populations in that country. That's a reality for the children orphaned at the Congregation of Sisters Franciscan Stigmatines in Kinshasa, the capital city of the Democratic Republic of the Congo.
Motivated by what they saw after visiting an orphanage in the DRC in 2011, Sydney and Cassidy Tshimbalanga, sisters from Alamo, California, launched A Sister's Project, a movement by sisters for sisters, designed to help women and children around the world living in fear and abject poverty.
While in the country, Sydney, 16, and Cassidy, 14, had an opportunity to work and play with the kids in the orphanage, but most of all they had an opportunity to learn and be inspired. They duo raise money through odd jobs and other fundraisers to help the Franciscan sisters who run the orphanage and to help feed and clothe the children.
In addition to providing food and clothing to the orphanage's children, A Sisters Project also launched a "Let Kids Be KIDS" toy program that provides gifts of toys to children that have never had any.
Recently, the Tshimbalanga sisters launched their latest fundraising campaign, a Go Fund Me page that is raising funds to helps victims of violence living in the orphanage.
Sydney and Cassidy run their organization all by themselves and donate 100% of all funds raised directly to the orphanage.
 
Share this post