University Administrator Dedicates Herself to Helping Unhoused Dogs
Meet Daily Point of Light Award honoree Holly Kasperbauer. Read her story and nominate an outstanding volunteer or family as a Daily Point of Light.
Holly Kasperbauer, 42-year-old assistant director of the Public Service Leadership Program at The Bush School of Government & Public Service at Texas A&M University has always loved animals. Originally from a town of 200 people in rural Iowa she moved to Texas to get a master's degree in agricultural leadership. She and her husband fell in love with the Texas A&M as well the area, and after a few years at Virginia Tech, they both returned for roles at the university. 
Holly doesn't just encourage her grad students in their public service goals but volunteers her time freely to two causes that are important to her, ensuring affordable housing with Habitat for Humanity and helping dogs get adopted with Make a Stand Bully Rescue (MASBR). As Points of Light celebrates International Service Dog Week, we celebrate Holly's efforts to give everyone a place to call home. 
What inspires you to volunteer? 
My love for animals started at a very young age. I was also in 4-H and FFA. I think that's probably where my service began. With both organizations, service is part of the mission. 
Describe your volunteer role with Habitat for Humanity and Make A Stand Bully Rescue.
As board secretary with Habitat, I help with events and growing the organization. We have a big fundraiser breakfast and recently had a bowling tournament. And, of course, we build houses. Just before the pandemic hit, I had all of my incoming students for the Bush School volunteer to paint  Habitat houses during new student orientation.  
I'm also a board member with Bully Rescue. We do a lot of fundraising, education and events, because as a rescue, we rely on foster homes and donations. We take dogs from shelters and typically adopt out about 120 dogs every year. We also advocate for bully breeds and responsible dog ownership.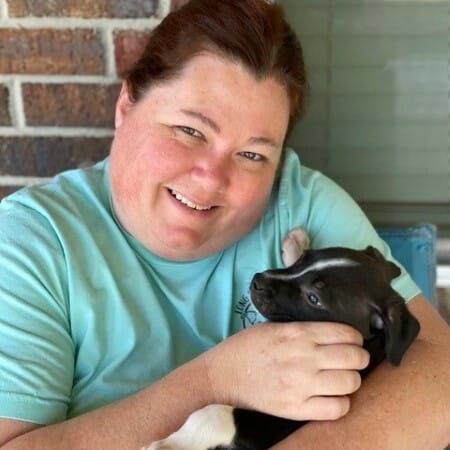 In 2018, we fostered our first pit bull. I've always had a soft spot for pit bulls and bully breeds. They're really misunderstood and are the most euthanized breed of dog in shelters, strictly because of their breed. My husband was initially worried about having a houseful of dogs and about me getting attached. We've had over 60 dogs—mostly puppies—come through our home over the past few years, but he was right. I did get attached. We foster failed during the pandemic, so now we have three permanent dogs.  
Can pit bulls be assistance dogs?
Absolutely! Regardless of age, they can go through extensive training to become a service or emotional support animal. We have several dogs that have gone through that training. Bully breeds are really eager to serve. They're attentive to moods and emotions. Gracie, my dog, is really attuned to when I'm not feeling my best. I would love to get her certified as a therapy dog, because I think she'd be great at it. 
What's been the most rewarding part of your work? 
For Habitat, it's seeing families move into their homes and get their keys on that dedication day. To see the look on their kids' faces when they run into the house to see their room. Being on the board, it opened my eyes to a lot of issues in our community regarding affordable housing. 
With animal rescue, it's seeing a dog go from scared and unsure to confident in their foster home. Then, it's seeing them get adopted. There are almost always tears on adoption days.  
What have you learned through your experiences as a volunteer? 
We often get caught up in thinking our contribution has to be larger. That we have to write a $10,000 check. Being involved in the nonprofit world, I can say that that's wonderful, but we forget that small things are important, too. It can be kids raising money selling lemonade in their driveway, walking shelter dogs, or delivering lunch to a Habitat builder. It doesn't have to be big.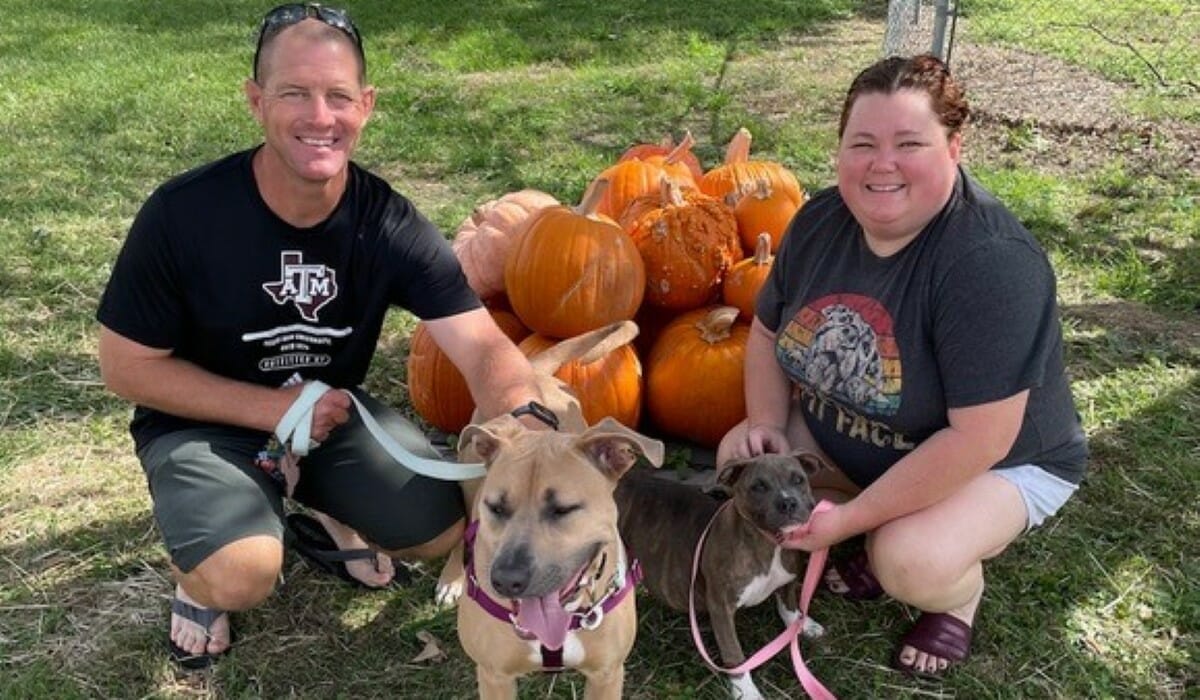 Are there any future partnerships, programs or events you're excited about?
I look forward to MASBR's Bully Bash each fall! It's a community event hosted by our local Harley Davidson dealership. We have music, food, a silent auction, our adoptable pitties and vendors. One of my favorite events during the holidays is "Pitmas." We give every dog who is in the rescue during December a memorable Christmas. They write letters to Santa Paws and create a wish list of items that they get to take to their forever homes when they're adopted. This helps restock our supplies so we can give our fosters everything they need. And this year, we have our very first MASBR calendar! 
Why do you think it's important for others to get involved with causes they care about?  
I feel like it's important to recognize that when you have talents and gifts, you should share them with the world. Volunteering helps you connect with others who share some of the passions that you have. I know that it has helped me feel grounded in this community and like I've found my tribe of people.  Supporting others not only helps the organization you are volunteering with, but it gives you a sense of purpose.  
What do you want people to learn from your story?
I hope people will understand the impact that small acts of service can have on their community.  You don't have to donate thousands of dollars—yes, we absolutely need those monetary donations, too—but it's more than that. If you have a large social media following, sharing our posts can help get the word out about dogs that need homes. Do you have some extra space in your home but are afraid of committing long term to a dog? Give fostering a try. If you have something that you're passionate about, find an organization that needs you. When we have an army of people doing small acts, it truly changes a community. 
Do you want to make a difference in your community like Holly Kasperbauer? Find local volunteer opportunities. 
Share this post