Veterinarian Roams Streets of California to Treat Homeless Pets
Meet Daily Point of Light Award honoree Dr. Kwane Stewart. Read his story and nominate an outstanding volunteer or family as a Daily Point of Light.
During the 2007 Great Recession, Dr. Kwane Stewart witnessed many people relinquishing their pets for economic reasons at the municipal shelter where he worked as a vet. He himself was hit by the recession, and when he financially got back on his feet around 2012, his memory of the numerous pet owners who were unable to care for their animals inspired him to reach out to the underserved still within his community. Dr. Kwane began hitting the streets of California with a bag of medical supplies, approaching any homeless people he saw with pets and asking if he could help.
Today, Dr. Kwane is known as "The Street Vet." During his free time — on weekends, after work, while on the way to the grocery store — he brings medical help and hope to any homeless pet owners he sees, normally within the San Diego and Los Angeles areas. Dr. Kwane can treat about 80 percent of cases he comes across with the basic care materials he keeps in his bag, such as antibiotics, analgesics, vaccines, flea treatments and a toenail trimmer.
"For a lot of these people, their pets are their only source of companionship," Dr. Kwane, who has been a veterinarian for over 20 years, said. "It gives them purpose and I feel like, and I have been told, it gives them hope."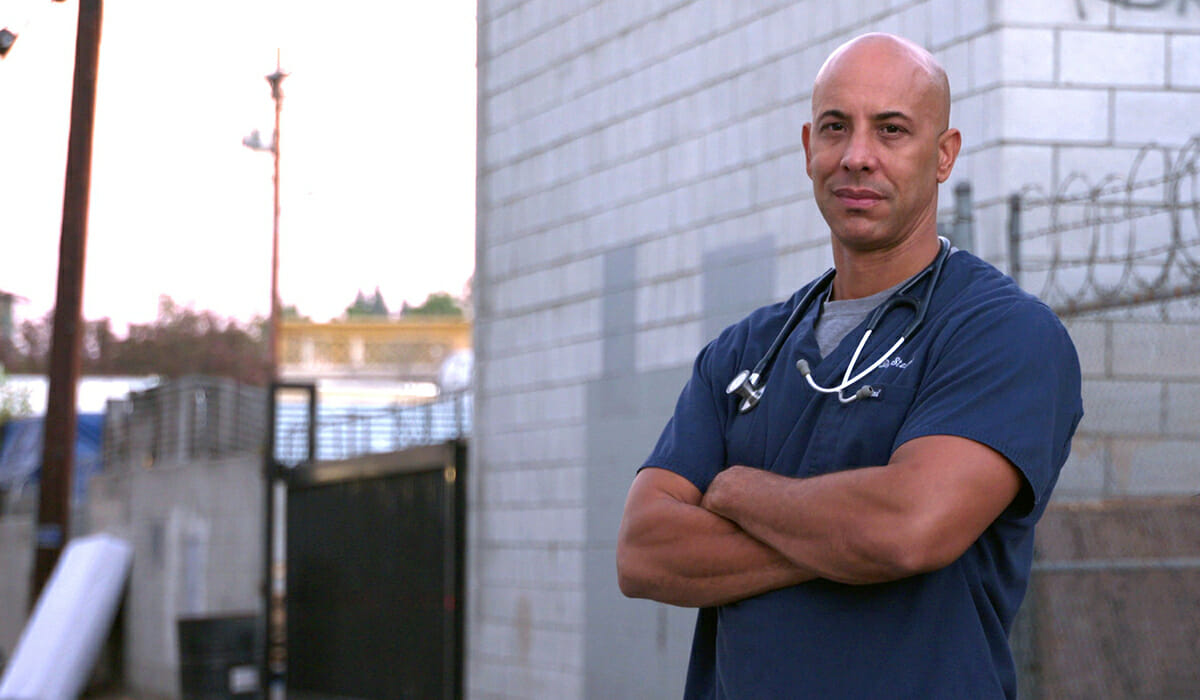 While the vast majority of the animals Dr. Kwane sees are dogs, he has also come across a handful of cats, a few birds and a 12-foot Burmese python. Some of these cases can be viewed on his reality series "The Street Vet," which follows his journey helping homeless pets.
If an animal needs more help than what he can provide on the street, Dr. Kwane still does everything in his power to get them treated. He doesn't have his own practice, as he currently works to oversee the protection and care of animals on movie sets, so he leans on colleagues and friends when he finds an animal who needs additional care. If he is in an area of California where he doesn't know anyone, he will cold call veterinarians nearby and ask them to take on the case pro bono or at a reduced cost.
One of the veterinarians who often helps him with cases that require extra care is Dr. Laurie Leach. The two met about four years ago at the Beverly Oaks Animal Hospital in Los Angeles, where Dr. Kwane takes on emergency room shifts in order to keep his skills sharp. She said for a lot of the homeless population, their pets are a lifeline for them.
"It truly does warm your heart to see that someone has the time and the willingness and the ability to go out there, and is not afraid to make a connection with them through their pets," Dr. Leach said. "Their pets are very, very important to them, maybe the only stable thing they have. So as a vet, it is really gratifying to know he is out there doing that."
During his time helping the homeless population, Dr. Kwane has witnessed them be hassled and mistreated — including having food thrown at them and being spit at while he was helping their pets. He said even he had a lot of his own prejudgments on homeless people prior to his volunteer work, which he quickly learned were wrong after he started interacting with them.
"It's been enlightening for me to understand them more and realize they're just people who oftentimes fall on hard times and need to be picked up, or need some help, or some compassion," Dr. Kwane said.
He has always treated the homeless animals pro bono, so Dr. Kwane started a GoFundMe in September to help with the cost. He set the goal at $10,000, which he thought he wouldn't reach. After GoFundMe made him their Hero of the Month in February, the support he received skyrocketed. He quickly went from having raised $4,000 to over $110,000.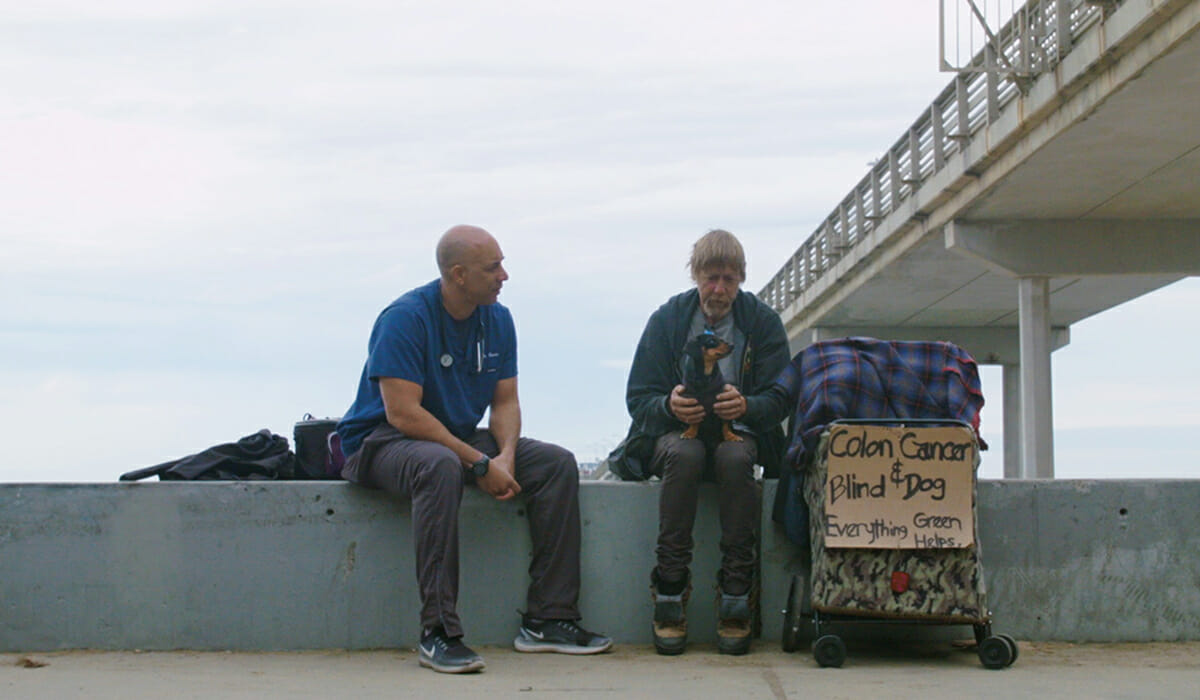 His plan now is to launch a nonprofit called Project Street Vet where people can continue to donate money that will go directly toward treating the pets of the homeless. He dreams of also recruiting veterinarians in other cities around the country to do the same work.
Dr. Kwane has wanted to help save animals since he was in high school. He said the smiles he sees from the homeless pet owners, as well as the knowledge that he can alleviate pain from pets who have possibly been suffering for a long time, is more than enough for him to generate motivation to keep up his work.
"There's nothing like just treating a pet that would never have otherwise received it," Dr. Kwane said. "That feeling is indescribable."
Do you want to make a difference in your community like Dr. Kwane? Find local volunteer opportunities.
Share this post