Virginia Teens Volunteer to Challenge Status Quo with Personalized Education
Meet Daily Point of Light Award honorees Rayan Yu & Andrew Tran. Read their story and nominate an outstanding volunteer or family as a Daily Point of Light.
As rising high school seniors, Rayan Yu and Andrew Tran connected over a shared passion to educate students leveraging digital technology. After discovering inequities faced by their classmates here in the U.S. and as far away as students in China, the two Virginia 17-year-olds decided to use their tech skills to provide access to better and more personalized education to students worldwide.
Launching inGenius X in 2018, Andrew and Rayan are working to provide easy access to education anywhere and everywhere through free STEM-education mobile apps to help level the playing field for students around the world who otherwise might not have the resources to reach their full potential. Helping over 60,000 students globally thus far, Rayan and Andrew are challenging the status quo with hyper-personalized education.
What inspires you to volunteer?
Rayan: One summer, I did a volunteer mission in my father's hometown in rural China, in PingJiang, Hunan and tutored students every day. My parents had mentioned the educational struggles they faced living in rural China, and I witnessed that firsthand during my mission. These students didn't have curriculum, textbooks, and were in very large classes. That's when I realized that in our modern, digital age I could educate students across the globe through mobile apps and online resources.
Andrew: I've always known that my school in Alexandria, Virginia was historically economically underprivileged, but in my sophomore year, I started to notice that students couldn't afford backpacks, pencils, the basic necessities. Rayan and I then began to collaborate on how we could combine our skills in digital technology to help these students.
Describe your role with inGenius X.
Rayan: As co-founders, we organize and develop all initiatives. We also recruit volunteers and manage legal and finances, including crowdfunding and grants.
Andrew: As co-founders, we work on business operations and logistics together. I'm mobile app-oriented so I work on the front-end web development for our educational offerings while Rayan is more AI-oriented.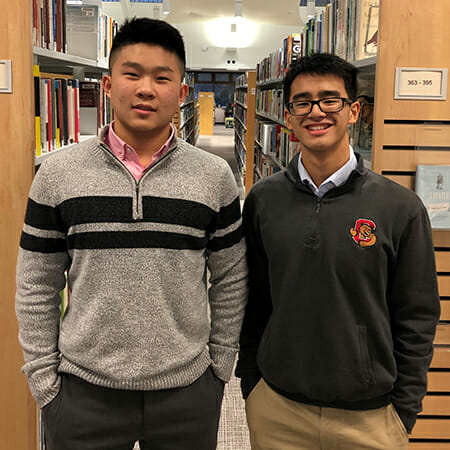 Share one personal story with me from your volunteerism.
Andrew: We tutored a girl named Amelia using our app "Mathtivity". She'd learned to hate math but we'd created a series on mathematics and we saw that her eyes immediately lit up when she was learning. This was a 3rd-grade student who was just getting into these topics and she was already interested in geometry. That experience pushed us forward on our mission.
Rayan: One of the students I tutored in my father's hometown sent me a photo using our app Mathivity. That made me realize how global our organization is and how we are able to connect with kids across the world using digital resources. It was an extraordinary moment. If I can have a more personal connection with these kids to help them learn more and pull them out from the underprivileged situations they're in, that sparks the change I want to make in the world.
Tell me about your educational resources.
We have reached over a million people with some of our social media posts, and have directly connected with over 60,000 students thus far. Some of our initiatives include:
 Project Edutivity: Educational mobile apps (Mathtivity, Chemtivity, Phystivity, etc.) provide personal learning experiences for students around the world.
Educational Research: Research at the intersection of technology and education with studies such as "inGeniusLearn: Simulating Psychological Tutor-Student Interaction With a Deep Learning-Based Computational Model".
HackGenius: We host hackathons and other events to provide local underprivileged students with computer science and STEM opportunities.
You're also offering a program amidst the coronavirus pandemic. Tell me more.
A lot of students have been put out of school because of this modern crisis. We've noticed that distance learning can't compete with face-to-face learning, so we created COVID-19 Online Learning Assistance, made up of virtual learning software like AmeliaX to help students with studying and homework.
What's one way you hope to inspire others in your service?
Andrew: At its core, inGenius X is caring about something a lot bigger than yourself. For me, the purpose of life is improving the lives of others and enriching those around you. I have seen the effects of poverty and lack of access to education, so with inGenius X, I'm trying to make other people's lives better with education.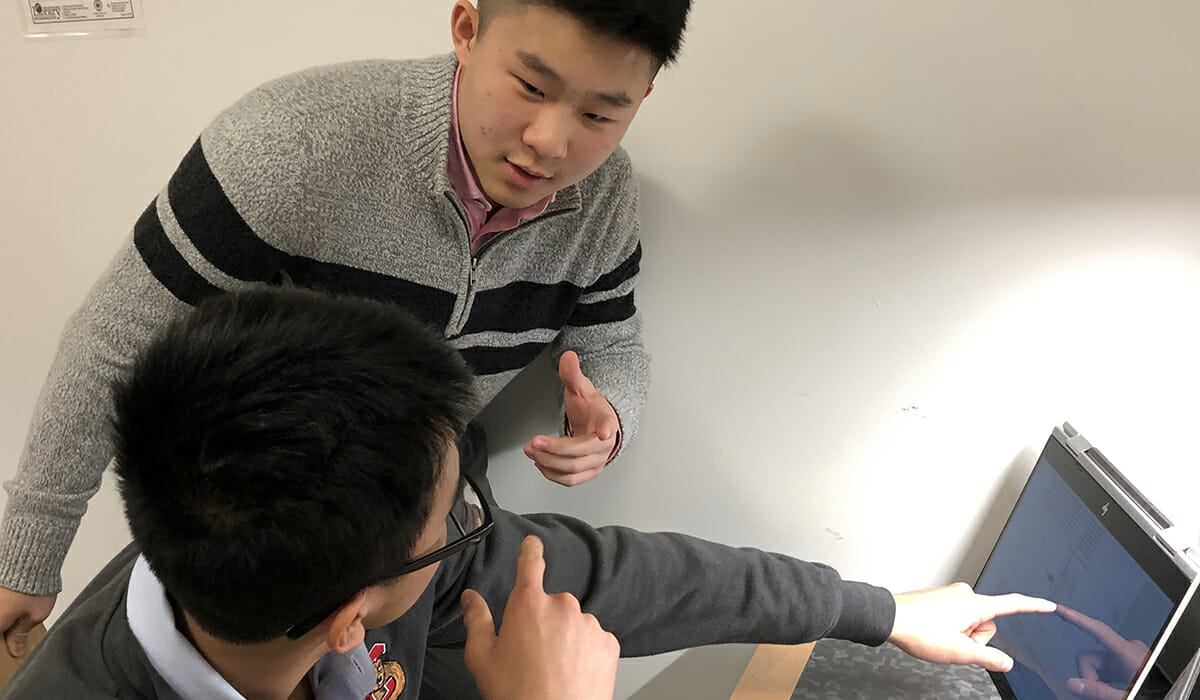 What's been the most rewarding part of your service?
Rayan: Seeing the number of students that have been able to improve using our resources has been the most rewarding. We receive analytics on the number of our students, how they are improving, and what lessons they are completing. Thousands of students are making progress every day using inGenius X.
In one word, what does volunteering mean to you?
Andrew: Empowerment. We are empowering others, in our case, through technology.
Rayan: Sympathy. Understanding what others are experiencing and being able to act on it.
What have you learned through your experiences as a volunteer?
Andrew: I've learned so much more about compassion with regards to my community. As a freshman, I remember very vividly walking through the hallways and not being mindful about the problems other students face. Mindfulness and compassion are both emotions that I've experienced throughout this entire process.
How can readers help?
We fundraise for our various purposes, such as funding the creation of a school in Vietnam. For more information about our programs and how you can help, please visit our website.
Do you want to make a difference in your community like Rayan Yu & Andrew Tran? Find local volunteer opportunities.
Share this post