Volunteer Creates Culture of Care to Address Substance Use Disorders
Meet Daily Point of Light Award honoree Kevin Tu. Read his story and nominate an outstanding volunteer or family as a Daily Point of Light.
As a volunteer with the National Suicide Prevention Lifeline, Kevin Tu says he was struck by the calls he received from people who said they had substance use disorders, and no matter how hard they'd tried, they just couldn't break the cycle.
"When people on the suicide hotline called in and talked about substance use disorders, a lot of times they would start crying," says Kevin. "A lot of these people were the same age as my parents. It was heartbreaking to imagine what life would be like without my parents, how much struggle these families were going through. Those were the thoughts that were going through my head. It was really, really easy to relate to them."
As a result of increasing concern over substance use disorder in rural areas, Kevin founded CORA (Combatting Overdoses in Rural Areas) in the summer of 2020. Volunteering to address the opioid epidemic, the 20-year-old University of Maryland sophomore has since partnered with more than 180 communities in eight states across the country to provide tailored opioid education, resources and harm reduction. Fostering what he calls a "culture of care" to reduce health disparities through compassionate service, Kevin says he expects to help thousands of Americans in the coming year as he works to prevent addiction.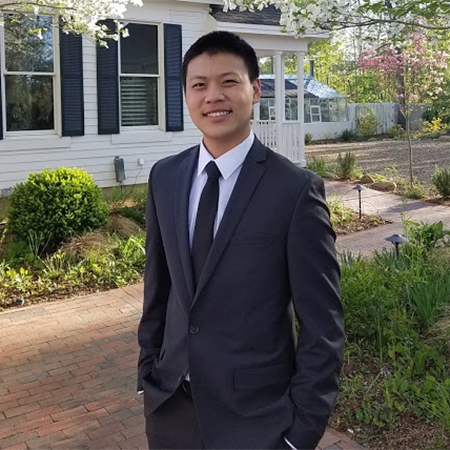 "Through volunteering, I've noticed that I've been able to understand people a lot more and deepen my sense of empathy. (Once), I was watching videos with friends and we came across a documentary about people struggling with opioid use disorders. As I watched this documentary I started to get emotional, but a lot of my friends were saying, 'hey, this was their decision to get into this position'. That's why I work to raise awareness and empower other people to develop a culture of care for these people who are struggling."
CORA has partnered with organizations like University of Maryland School of Public Health, Center for Substance Abuse Research, Air National Guard Drug Demand Reduction Program and Maryland Department of Health Center for Harm Reduction Services. Through innovative educational programs tailored to specific problems individual communities face, CORA has developed around 20 modules thus far to directly deliver help, reduce stigma and raise awareness. In addition, CORA's resources include the Harm Reduction Program, a certified overdose response program which has trained around 100 people to respond to overdoses, the Tech Division, which developed the Maryland Harm Reduction Database, a comprehensive database of 2,500 harm reduction resources available in Maryland, and Humans of the Opioid Epidemic, an advocacy project that tells the stories of those directly affected by the opioid epidemic. Kevin brings these efforts to life with his contagious energy, says classmate and CORA treasurer, Marianne Feng.
"To make any meaningful positive social change, you need someone who is not afraid to think about what's not already possible," says Marianne. "Kevin is willing to think about new ideas people have never done before or is the first person to say, 'I want to do this.' By continuously working and following his vision, we've been able to progress and improve CORA."
By humanizing the opioid epidemic, Kevin is sharing a part of himself through service as well.
"I have personal connections to my volunteerism with The National Suicide Prevention Lifeline and also, TREVOR Lifeline, which operates through The TREVOR Project. Back in high school, I was struggling quite a bit mentally and had suicidal thoughts. I was also struggling with my sexuality at the time, which added to the confusion I was feeling. I was one of the lucky people who was able to get help and have a supportive network to turn to. So when I became more mentally stable, I knew I wanted to help other people that had experienced the same hardship and turmoil I had."
Kevin has volunteered thousands of hours in ways big and small to help others. He says volunteerism isn't limited to one giving to another, rather, the benefits from service extend to the volunteer and beyond.
"This person (called the National Suicide Prevention Lifeline), introduced themselves and then said they had no reason to live. They told me they had a gun in their hand and they were ready to shoot unless I gave them a reason to live. I was able to keep this person safe and when they said I helped them, it made me feel like I was making a difference, at least for that one person. Volunteerism is a two-way street. There's giving from both sides. I wouldn't have been able to help the caller as much if they hadn't opened up about what was going on in their life. I was really happy that a stranger was able to put that trust in me, and I was really happy to help the person. Hopefully they are in a better place right now."
Do you want to make a difference in your community like Kevin Tu? Find local volunteer opportunities.
Share this post