Volunteer Helps Ensure No Child Goes Hungry Across Florida Community
Meet Daily Point of Light Award honoree Gina Wilkins. Read her story, and nominate an outstanding volunteer or family as a Daily Point of Light. 
Gina Wilkins has dedicated her career to helping feed kids through her nonprofit The Kind Mouse, so it's no surprise that she has extended that mission through service work as well. She has partnered with a variety of charitable organizations across her St. Petersburg, Florida, area to help raise awareness on childhood hunger. 
As a member of Elks Lodge 1224, she coordinates their Christmas food baskets, assists with food drives and serves on their gala committee. For Angels Against Abuse, a nonprofit that raises awareness around child abuse, she donates baby food. She also assists a variety of other organizations, including St Petersburg Women's Chamber of Commerce, Women's Service League, St. Anthony's Hospital Auxiliary, St. Petersburg Area Chamber of Commerce and the Juvenile Welfare Board's Childhood Hunger Initiative.
Describe your volunteer role with Elks Lodge 1224.
I am the Christmas food basket coordinator. I'm on their gala committee. We also do food drives and provide food to the Elks for the children who are receiving therapy. I coordinate all the nonperishable foods. I am the chairperson of their Christmas baskets, and last year we fed around 325 families holiday meals. 
What made you want to get involved?
When I heard that they help the autistic population, that really won my heart.  
Why did you want to help specifically in ways that relate to food?
First off, at Kind Mouse, that's what we do. We do food, so it was a very easy transition for me to go that route. I have all the connections and all the means, so I was able to teach people our ways. We have our own volunteer pool here, so many of them became Elks. I feel that every child deserves food. No one should go hungry, and if you don't have the basics of food, you cannot function. I think it's a good fit for me.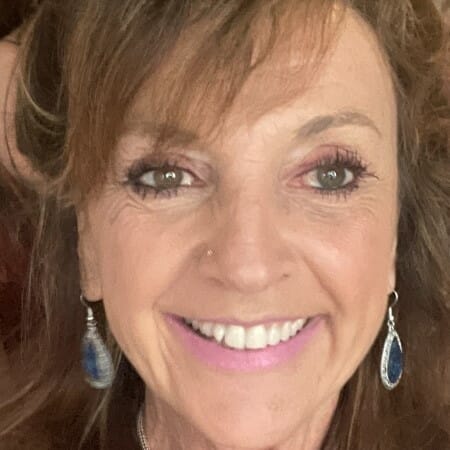 Describe the work you've done with Angels Against Abuse.
With Angels Against Abuse, we provide baby food for their bags. We do a group effort where they provide bags for the Pinellas County sheriff's office. With them, it's age-appropriate baby needs, clothing, diapers, etcetera, and then we provide age-appropriate food. It could be formula, baby food, snacks. That's an effort we've been doing.  
What has made you want to expand your Kind Mouse work to other charitable organizations?
I think it's so, so important that all the agencies work together. I always use the expression: "Stay in your own lane." Kind Mouse is really good with food, so we don't want to be doing clothing, for instance. We want to refer out clothing so we can serve people better and more professionally. We can do the food, and then we can refer out the clothing. Let's say they need bus passes; we can refer the people out that way. I feel that it has to be a group community effort. 
What drew you to volunteering in the first place?
I think the wonderful people who you meet and helping others. I think there's nothing better than knowing you put a smile on someone's face. They may not know who you are, but you know that, indirectly, you've helped them.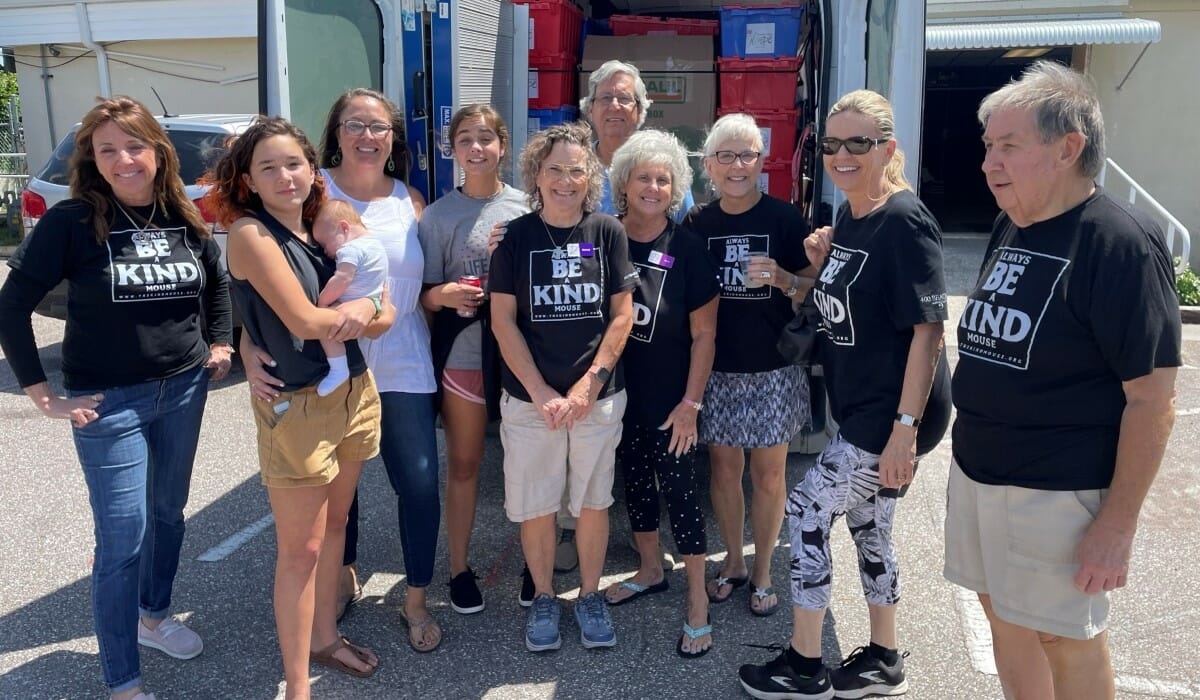 Why do you think it's important for others to give back?  
I don't think that people should be without, for instance, food. Everyone should have food. No one should go hungry. I feel as though everyone should be on an even scale when it comes to that. We can raise awareness that people need help and do it in a nice way. For us, the people we feed are confidential. We have no idea who we are feeding, but we're feeding thousands and thousands. I feel as if that's the way to do it. We don't want a pat on our back. We don't care about how we gave so-and-so food. That doesn't mean anything to me. I just know that someone tonight is going to sleep better because they received food from us. 
What do you want people to learn from your story?
Don't be afraid to go volunteer. You will be so amazed at the beautiful people that you meet. They will become lifelong friends. 
What have you learned from your volunteer work?
I learned that the people who are involved in volunteering are a different breed of people. They are not takers. They are givers. They are just so loving. You actually find a second family through your volunteering, something you probably wouldn't even think about until you are a part of it. 
Do you want to make a difference in your community like Gina? Find local volunteer opportunities. 
Share this post