Volunteer Helps Provide Essential Health Services to Women in Rural Nicaragua
Meet Daily Point of Light Award honoree Susan Cotton. Read her story and nominate an outstanding volunteer or family as a Daily Point of Light.
In Nicaragua, 90% of women and girls lack access to preventative care. As a result, cervical cancer is the leading cause of death among young women and the number one cancer killer in the country, which also faces the highest rate of adolescent pregnancy in the Americas. The Lily Project, however, is looking to change that by educating, treating and empowering the country's women and girls.
Susan Cotton is the cofounder and Chair of the Board for the community-based women's health NGO, which operates mobile women's health clinics in two communities in rural Nicaragua. The clinics seek to not only provide health services such as cervical cancer screenings, but also educate women and girls on their health. Since Susan helped launch The Lily Project in 2016 along with Anielka Medina and Jonathan Butcher, the organization has delivered health services to more than 20,000 women and educated more than 24,000 girls.
Describe your volunteer role with The Lily Project.
I am cofounder of The Lily Project. We are a women's health NGO in rural Nicaragua. We operate mobile women's healths clinics, traveling out to rural communities to provide essential health [services] and cervical cancer screening treatments and education.
How did The Lily Project start?
The Lily Project came about because of the vision of our young founder, Anielka Medina. She lost her mother to cervical cancer. She grew up in a very impoverished community in Nicaragua. Her mom suffered terribly and died when she was just 48 years old. At that moment, Anielka became determined to do something about the disease in her community. She put herself through university and while there, she met Jonathan Butcher, who was working in community development in Nicaragua. He is a U.S. citizen. She started to tell him about the project, her dreams, and what she was trying to accomplish. At the same time, I was completing a Master's in social entrepreneurship from Pepperdine, and got connected to Jonathan who also was a graduate. He told me about what he was trying to do. My first thought was 'cervical cancer, we just don't hear about that being an issue in the U.S. at all.' What she explained to me is it is still the number one cancer in Nicaragua and other low-resourced countries where there's just a lack of preventive health. You're also operating in a culture that is very machismo and [for] women in those communities, particularly in impoverished communities, there is very little education and understanding about how to prevent these kinds of disease or their health in general.
With that impetus and my desire to create some social value that really transcended, that really drove some significant change and betterment for women's health in the world, I joined forces with Ani and Jonathan. Together we developed a process that would operate culturally appropriately in these rural communities and go out and be able to provide services to women. Essentially our goal was to get out to the women who absolutely had no access to healthcare, so reaching women in very rural communities. Then when we saw not only the underlying health needs, but also the educational needs and the lack of real ownership of their bodies and real awareness of fertility and their own reproductive essential health, we moved to provide these direct services that would also include an educational component, so women would start to have more understanding of their bodies and hopefully overtime begin to feel like they can really take care, and own, their own futures.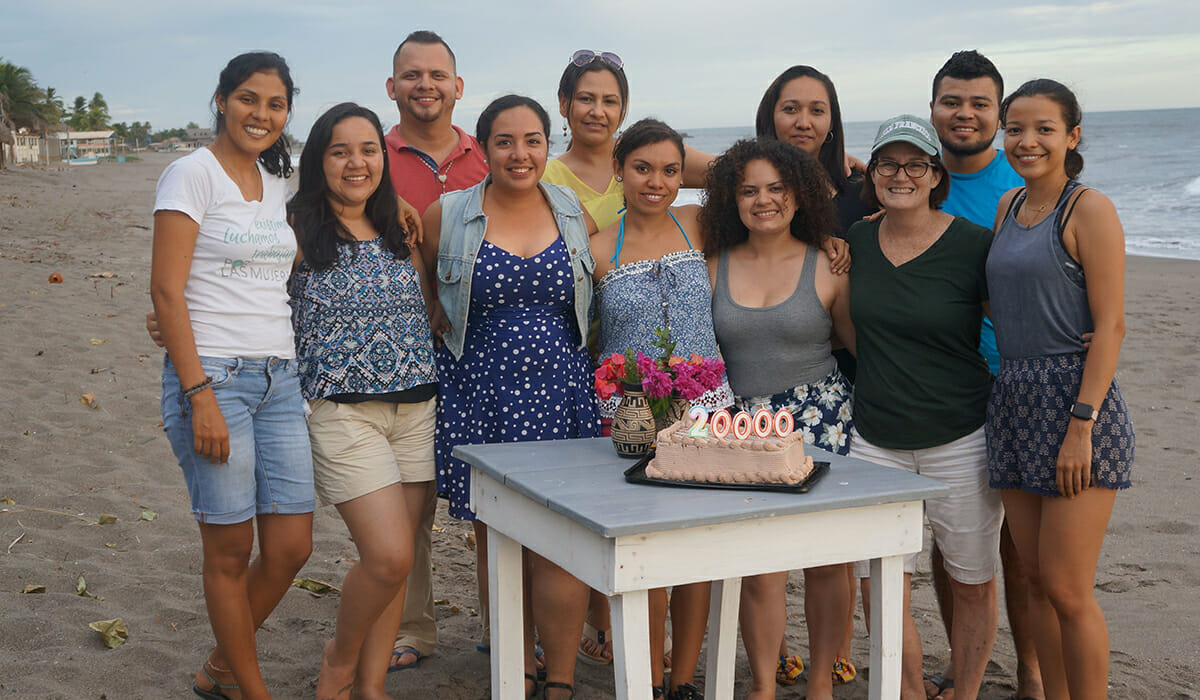 How does the mobile clinic operate?
We [operate] 365 days. We're everyday. The model is a grassroots model. We have two teams of young women nurses that go out to these communities along with a driver and security person, a young man who does the operations and drives the truck. They are all young Nicaraguans. They go into the communities every week of the year for the most part, other than holidays, and they do what we call a Lily Health event. We take our mobile clinics and we set up in a church or a school right in the middle of the community. We will serve anywhere from 80 to 100 women in a day. We work very closely with our community partners to help market and make sure we get the attendance so the community is supportive of our work. We go in and set up the clinics and provide the services. The capacity of each mobile clinic is the ability to serve over 3,000 — closer to 3,500 — women a year.
How do you operate the educational component?
The girls will typically come with their mothers to the event, so we're reaching mothers and their daughters at the events themselves. Our process is basically a three-part process. The first is the group education setting, so we will talk about the reproductive cycle and explain their fertility. We'll answer questions about their menstrual cycle. Very often, we find even women with three or four children aren't familiar with their own menstrual cycle, don't understand it's relationship to fertility. We have what we call a power bracelet which we introduce women to. It's a cycle-tracking bracelet so they can understand and start to wear it and start to know the differences that are happening in their body based on the day of their cycle. We also provide education around HPV, cervical cancer, sexually-transmitted diseases, changes in the cervix. We also explain the procedure we'll be doing that day, which is the screening process which will involve visual inspection with acetic acid. It's a technique you use by taking a Q-tip, dipping it in vinegar, wiping the cervix, and the pre-cancer regions will react to the acetic acid and show up as white. Based on regulations with the Ministry of Health, we also provide Pap screenings during that process. If the women are exhibiting lesions that need to be removed, we will provide cryotherapy to remove the lesions themselves.
The second part of the process is a one-on-one interview with each woman who we serve. Prior to them having the exam, we will collect their personal health history. We collect all our data on a tablet, so it's an electronic data collection process. We collect their data and we answer any of their very specific and personal questions they have at that time. It's a really meaningful opportunity for the women to actually ask questions probably for the first time about their bodies, and for us to be there, listen to her, hear her needs and be able to show empathy and respond to her needs as a young woman who is experiencing all of these things, may have had some issues with sexual abuse. We're able to help her understand more about it. We have the education, we have the personal interview and then we have the actual exam itself.
Why is it important for girls and women in Nicaragua to have access to this type of healthcare?
Right now, still today, cervical cancer is the number one cancer killer in Nicaragua. It is a leading cause of death in these communities. Women are dying from the disease. It was the same in the U.S. prior to the development of the Pap exam. Basically what is still happening in these low-resource countries is the ability to provide preventative health hasn't been developed in these countries where the medical systems are overwhelmed and under-resourced. Women's preventative health is not a primary focus at all in Nicaragua or many countries like Nicaragua. As a result, they're exposed to HPV and it's the kind of HPV that will become cervical cancer, but there's no way for the woman to have any kind of treatment. Cervical cancer is easily prevented or treated if you catch it early. If we were not there, we know in these communities cervical cancer would be higher. We also know we are a resource for the medical system currently. In one community we served last year, the majority of the cervical cancer cases were identified by The Lily Project, not the medical system itself. We're providing a service that the existing health system doesn't have the resource and capacity and, frankly, all the interest we have in taking care of the women we're serving.
What is it like for you to visit these communities and interact with these women?
I love it. I hate the fact that I would be there next month if it wasn't for Covid. What we always have to realize is number one, we're a grassroots organization. My role is to be there to understand and observe and learn. The process we use has really been developed by the team. They then teach me things like how we develop relationships and partnerships with the community, the techniques we use, our ability to provide privacy, which is a huge issue for women. They don't want people to know their test results but typically privacy isn't valued or isn't provided in these kinds of health settings. So fundamentally understanding and learning about the needs of the community and things that we take for granted. Every time I go, I go in with tons of assumptions and I need to change my thinking. We did a giveaway raffle and what was most valuable for people was little hand towels. People wanted soft hand towels and washcloths, and things like that. Really having an appreciation for things that we don't think about being important and valuable. The other thing I always see and get great joy from is the joy of the community. I would say the national song of Nicaragua is a bunch of girls giggling. There's so much love and so much lightness and laughter. I get to be exposed to that and around people talking and laughing and children getting silly. They have way less from a socioeconomic perspective, but they have so much love and attention and care for each other, and I think that's enormously inspiring.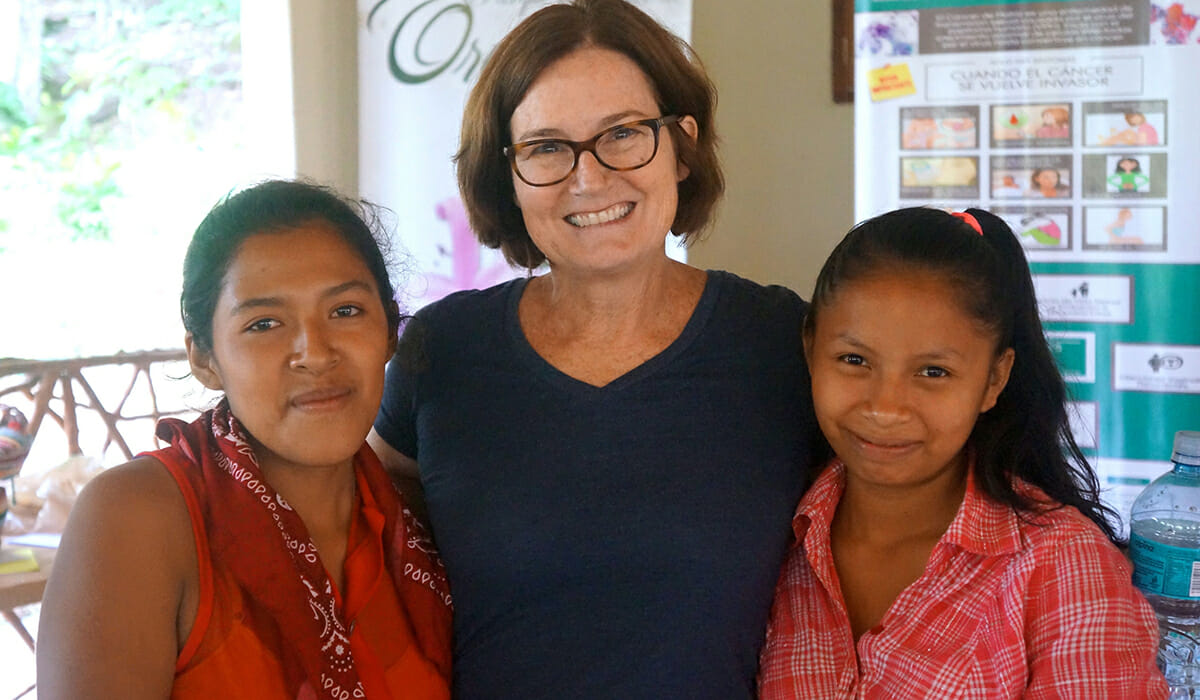 Are there any future partnerships, programs, or events that you are excited about?
We're just excited to continue to grow. We're serving two communities now. Our agreement with the Ministry of Health allows us to grow by adding additional teams each year and be able to screen more women in more communities. Our goal is to add additional mobile health clinics. In addition to that, our goal is also to be able to continue to develop the young leaders we have on our team. We have young nurses and part of the process is we do leadership development with each of them. Our goal would be they experience Lily and then maybe move into other kinds of roles that require changing the culture and changing Nicaragua. These are young women with the leadership potential to go out and create some significant changes in the environment. Lily will be continuing to grow. We believe the women and the partners we help develop will continue to take more and more leadership and help change the world and make the world better for women in Nicaragua particularly. Also, as the Ministry of Health allows for additional kinds of capabilities like the HPV vaccine, which is obviously a huge piece of prevention, and the HPV test — the two processes that don't exist yet in Nicaragua — we're advocating for that. [We are] hopeful to be a deliverer of those when they can be available in the community.
What's been the most rewarding part of your work?
Building relationships with the team in Nicaragua. Ani is fantastic. She's a very strong and compassionate young leader. Just being able to be there to help her start to achieve her goal and achieve her vision has been the most wonderful part of this experience for me.
What do you want people to learn from your story?
There's so many ways to contribute. I took the skills that I built over all the years that I worked, and I decided to apply them in a way I knew I could create value. I knew basically it was understanding what I could do and then using those skills to do something. Nobody has to do it the way I've done it, but every one of us has the ability to see a whole host of things we've built with our experiences, that then can be used to create value and good for other people. I encourage everybody to not shirk away from the opportunities that are out there to be of service, and have fun with it. Do something that gets you incredibly excited, that gets you stimulated, gets you thrilled by being a part of. Certainly I've gotten more out of Lily than just about anything in my life. It's been an incredibly worthwhile experience for me.
Do you want to make a difference in your community like Susan? Find local volunteer opportunities.
Share this post